Flatbed Haul & Transport Services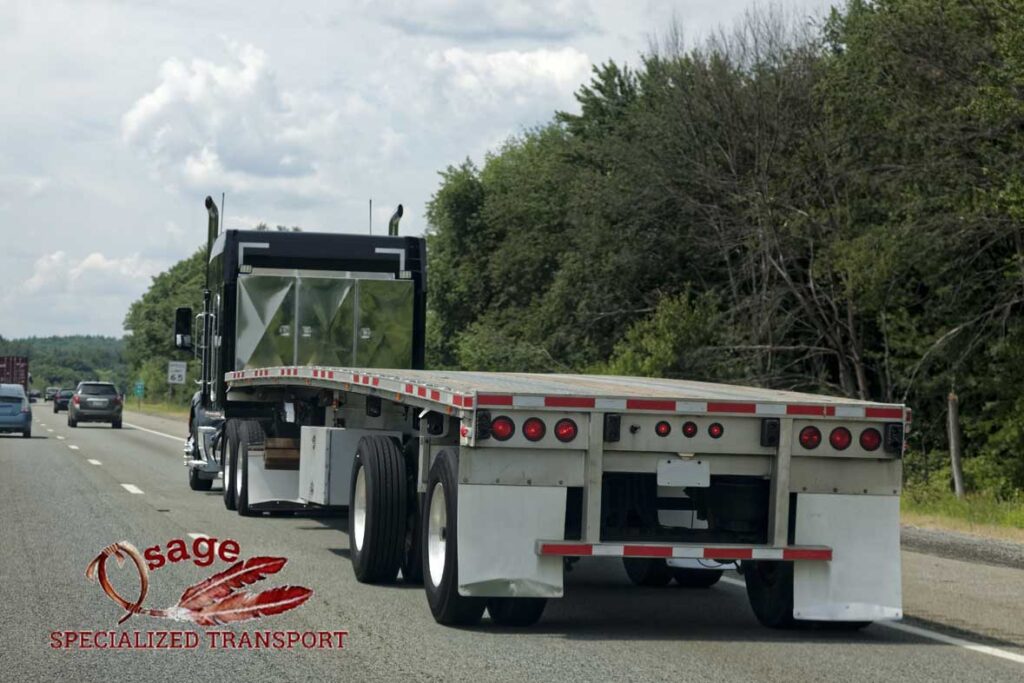 If you need cargo and materials shipped from one point to another, you need to rely on trucking services to get them to their final destination. However, while semi-trailers are the most common form of trucking transportation, they're not the only option. Flatbed trailers can be used for a wide array of shipping needs, from wind turbines to construction equipment. So, let's look closer at how flatbed trailer haul and transport services can help your business.
WHAT IS A FLATBED TRAILER USED FOR?
Since a flatbed trailer doesn't have walls or a roof, it's highly versatile. All you need to do is tie down your cargo or materials so that they don't fly off during transit. Because of this versatility, flatbed trailers are used for many applications, such as:
Industrial Machinery – Flatbeds will be used for equipment falloff or parts loads. These are the units that usually stay at or under the 80,000# gross vehicle weight. Meaning everything including the truck and trailer hauling the load.
Raw Materials – Some materials don't work well in a semi-trailer, such as metal pipes or raw lumber. Also, it's much easier to place and remove these materials from a flatbed than an enclosed trailer.
Oversized Items – Mobile homes, wind turbine blades, and extra-large structures work well on a flatbed trailer, especially if they're extra-wide, tall, or heavy.
HOW MUCH DOES IT COST TO TRANSPORT EQUIPMENT WITH A FLATBED TRAILER?
The cost to ship materials on a flatbed trailer can depend on various factors, such as: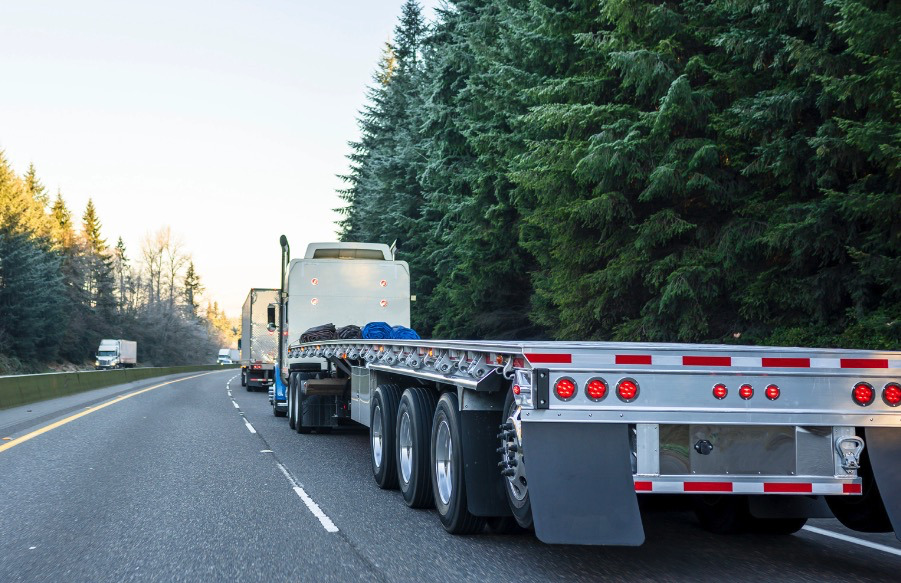 Oversized vs. Regular Shipments – If your cargo fits on a standard flatbed trailer, you don't have to worry about paying for larger vehicles.
Permits and Regulations – Standard shipment dimensions must be less than 13.5 feet tall, 50 feet long, and 8.5 feet wide. Anything beyond those dimensions requires extra permits, which can vary from state to state.
Distance – As you might imagine, longer shipments cost more than local ones. Also, if you're crossing state lines, you might have to get permits in one state but not another.
TYPES OF FLATBED TRAILERS
Depending on the equipment you're planning on shipping, you'll need one of several types of trailers. Here's a rundown of each option:
Standard Flatbed – This trailer is often 58 inches above the ground and can be anywhere from 41 to 48 feet long. Most flatbed trailers have two axles.
Drop-Down Flatbed – This option works best for taller equipment that may present clearance issues. Drop-down trailers sit around 39 inches off the ground. You can also find double drop-down trailers that sit even lower. Another name for this trailer type is a lowboy.
Extendable Flatbed – These trailers work well for many kinds of loads because they get longer or shorter as necessary. You can use regular or drop-down extendable models, depending on your needs.
HOW TO CHOOSE THE RIGHT FLATBED TRAILER HAUL SERVICES
Before you ship your cargo, you need to find the right company to suit your needs. Here are some factors to consider when comparing different freight services: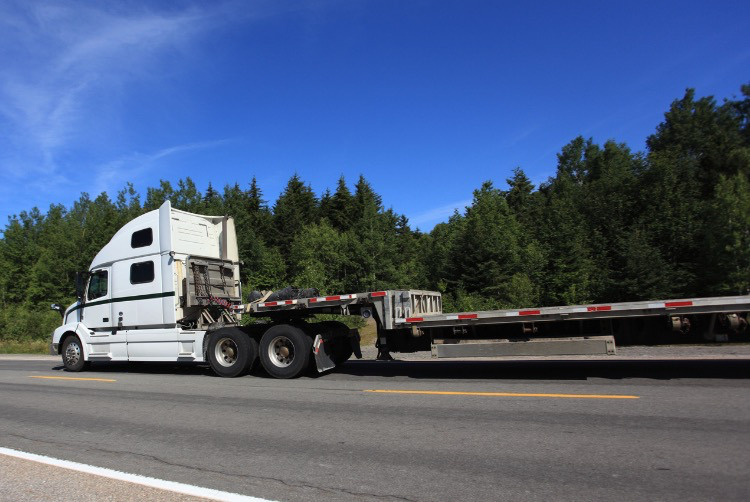 Time-Sensitivity – Do you have a rush on your shipment, or can it take longer to arrive at its destination? If it's the former situation, you need to work with a company that can prioritize your loads.
Safety and Security – Since flatbed trucks aren't enclosed, you have to worry about your cargo falling off in transit. Also, you may need to consider the possibility of theft when the truck is parked overnight. Top companies will address both issues when securing your equipment.
Versatile Fleet – Do you need a drop-deck trailer or an extendable model? The best flatbed trailer services will have various options to suit your needs. Don't wait until you're ready to ship to find out that the company doesn't have the right size trailer.
Personalized Attention – Your shipment matters to you, and it should matter to the shipping company. If possible, check any customer references to ensure that the business will take care of you and your cargo accordingly.
TRANSPORT WITH OSAGE SPECIALIZED TRUCKING – CONTACT US
As you can see, utilizing flatbed shipping services requires a lot of unique logistics and planning. So, you need to be sure that you're working with a reputable and experienced company. Osage Specialized Trucking Services has delivered all kinds of equipment for our clients, and we're excited to serve you! Contact us today to find out more.