Nationwide Oil and Gas Equipment Transport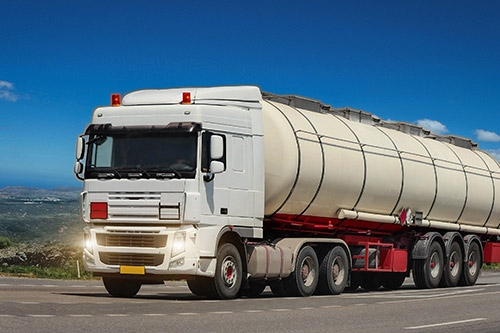 Osage Specialized Transport, Inc. provides cost-effective and reliable machinery transport to a wide range of industries. We have mastered the art of delivering high-pressure gas equipment and spreads on time.
We can carry a wide range of gas equipment across the United States, Canada, and Mexico through our talented network of drivers. Our long history of transporting heavy equipment and machinery extends to oil equipment and allows us to work with construction firms and individual contractors to make sure that their oil and gas operations aren't impeded by equipment transport.
To actualize safe and timely delivery, we use our established route planning services. We also obtain all the mandatory legal permits from state authorities, as well as escort vehicles when needed.
Our escort vehicles continuously communicate with the drivers when necessary. We offer door-to-door delivery services, as well as field-to-field delivery services, across the United States, Canada, and Mexico.
OIL & GAS EQUIPMENT TRANSPORT SOLUTIONS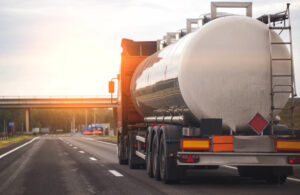 At Osage Specialized Transport, we treat every shipment as the unique request it is. We always look for the ideal way to get your oil and gas equipment from one place to another. We can also adapt our standard and digital procedures to match your needs.
We have load specialists who manage each transport. Let our load specialist know if you have any concerns, and they can cater for them in the logistics. Our logistics agent does everything, including taking specifications of initial orders. Some details they may need can include the following:
The time frame for delivery
The delivery and pickup ZIP codes
The weight, length, height, and width of your equipment
Any expectations for other services like escort vehicles, pilot cars, and load assistance
Any accessories expectations, including tarps
AVAILABLE OIL AND GAS MACHINERY TRANSPORT RESOURCES
Transportation of heavy oil and gas machinery without proper technology and the use of state-of-the-art carriers is almost impossible. The amount of effort and time involved in safely delivering the heavy machinery to their destination needs to be accurately mapped out and planned in order to be done correctly.
Any slight mistake could lead to injury or an accident on the road. That is why at Osage Specialized Transport, we have professionals to oversee the entire operations process.
Our flexible and highly experienced team can conveniently handle your oil and gas machinery transport. In addition to having several years of experience, they also use the latest transport technology to manage your equipment. These experts are always on standby to help choose the right equipment for the job.
OIL AND GAS MACHINERY WE COMMONLY TRANSPORT
We have a range of equipment at our disposal. This equipment ensures the safe transportation of your oil and gas equipment. Whether you want to move a tractor or a chaff cutter, we have services exclusively customized to transport small and heavy oil and gas equipment. We understand different attachments and components of oil and gas machinery due to our real live shipping experts and long years of experience. We guarantee safe transportation of your machinery from the pickup to the delivery point. Examples of oil and gas companies that we transport include:
Caterpillar
John Deere
Komatsu
Hitachi
Volvo
Terex
Manitowoc
Link-belt
And Many More
No matter how oversized and significant your transportation needs are, Osage Specialized Transportation has professional staff and knowledge to get it wherever it needs to go on time. We take your oil and gas equipment and your peace of mind seriously.
We have a 24-hour support line which you can reach us at any time of the night and day. Our commitment to offering reliable and expert transport solutions always remains our priority. Meeting our customer needs has also been consistent as we grow. Connect with Osage Specialized Transport, Inc. for the best machinery transport experience possible.