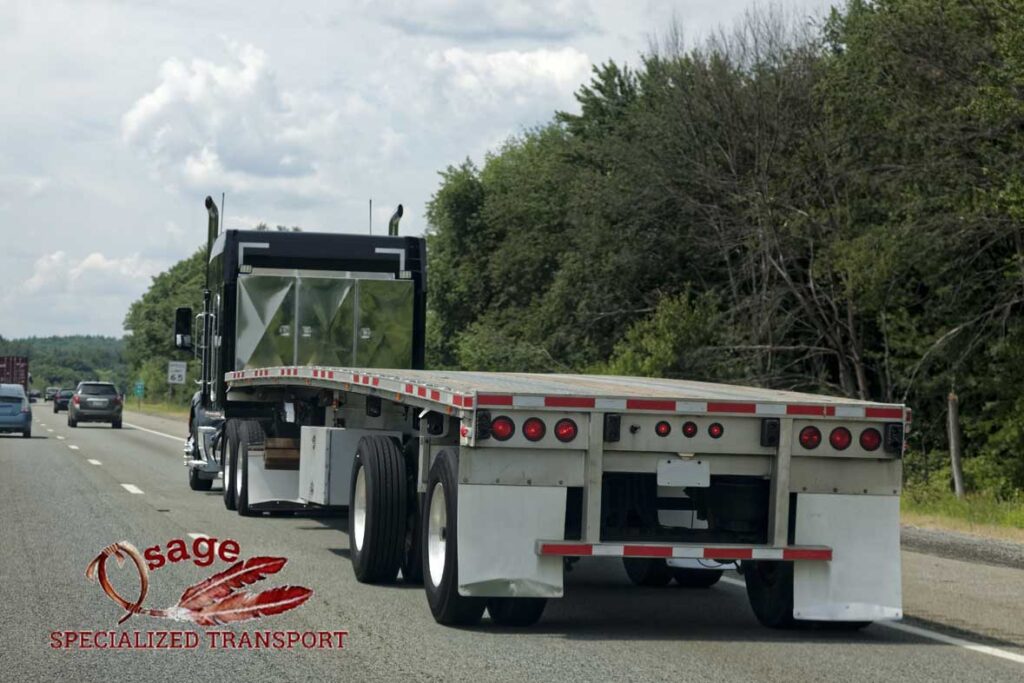 Does your fleet require the use of a flatbed trailer, yet beyond the standard limits? You are in luck as this can be arranged without compromising highway safety standards. When you are transporting heavy machinery or equipment used in commercial farming, you need to hire someone with a flatbed trailer. However, when these loads are oversized in weight and dimensions, such hauls require specialized transport services. Here at Osage Specialized Transport in Colorado, we offer stretch flatbed trailer services for heavy equipment hauling. Find out more information regarding what these haul types along with more information on how to hire our fleet of professional drivers to move your specialized flatbed hauls.
WHAT IS A STRETCH FLATBED TRAILER?
A stretch flatbed trailer is also known as an extendable flatbed trailer. This is a specialized type of haul that uses a flatbed hauling trailer measuring:
Over the standard 48 and 53 feet in length
Reaches 80 feet or more in length
At the standard 8.5 feet (102 inches) in width
An extendable trailer reaches extreme lengths of more than 80 feet–safely and according to Department of Transportation requirements. If you are interested in heavy equipment hauling services, a stretch or extendable trailer is the type of trailer you need to rent or utilize. The trailer, being more than 30 feet over the standard length, is ideal for moving oversized cargo.
ABOUT EXTENDABLE FLATBED TRAILERS AND SPECIALIZED TRANSPORT SERVICES
Here at Osage Specialized Transport serving routes in the US and Canada, our fleet includes extendable flatbeds and stretch trailers. These are necessary for transporting certain types of heavy machinery, such as agricultural or construction equipment. We provide full-scale hauling for mining operations, and our crew has industry-related experience moving oil rig equipment and mining machinery. Check out some of the features that set Osage apart from the rest of the competition: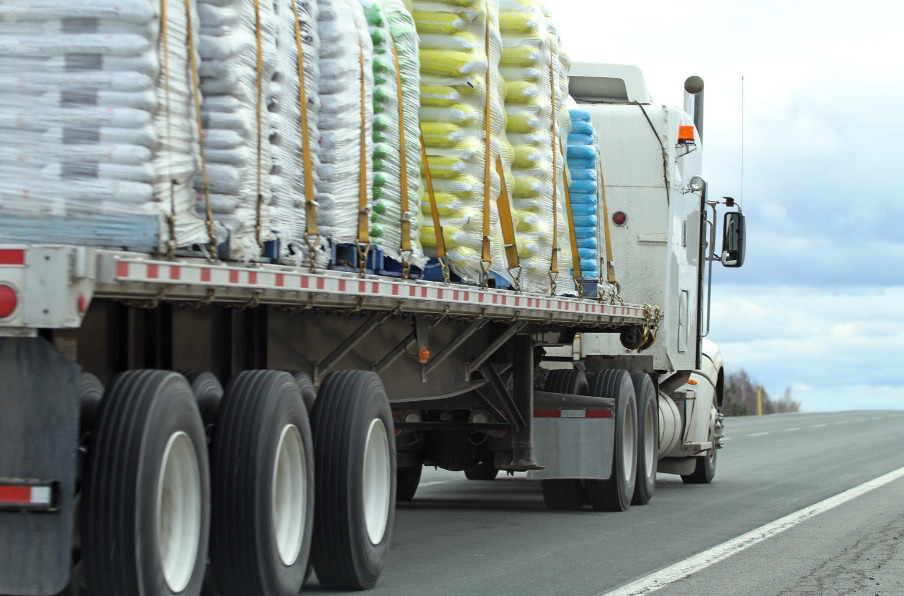 Full-service transportation company
Our in-house logistics professionals
Our in-house freight brokers
Extensive and modern long flatbed trailer fleet
Experience hauling steel, pallets, wood, home goods, etc.
Our fleet of flatbed drivers is experienced at transporting oversized loads and knows what it takes to get this mammoth task done right, each and every time. From getting permits for oversized loads to having additional drivers on hand, Osage is fully prepared to handle every aspect.
WHY CHOOSE TRAILERS FOR HEAVY EQUIPMENT HAULING?
Allow a professional fleet of drivers to take on those oversized freight hauls that really are too much for some drivers and companies. We have the tools and expertise to ensure your items will arrive at their destination as requested with no loss of time or products. Along with working with industry pros who are highly experienced at their job, we also use the latest in trucking and fleet technology.
This includes freight and truck tracking and GPS equipment to monitor the location and condition of freight at any time. Whether you have a high-priced oversized crane that needs transporting to a new worksite, or are interested in moving some farming implements, we can do that and more!
INDUSTRIES WE WORK WITH IN HEAVY EQUIPMENT HAULING
The top industries we work with as heavy equipment haulers include agricultural and farming implements. If you are the manager of a commercial farming complex or another agricultural commodity operation, we have the tools to help you fulfill quotas and keep up production. Select our fleet for custom farm equipment transport to safely move your high-priced agricultural machinery.
To transport machinery, including heavy and expensive farm equipment like combines and harvesters, opt for our stretch flatbed trailer services. Some of the other equipment types we have transported include: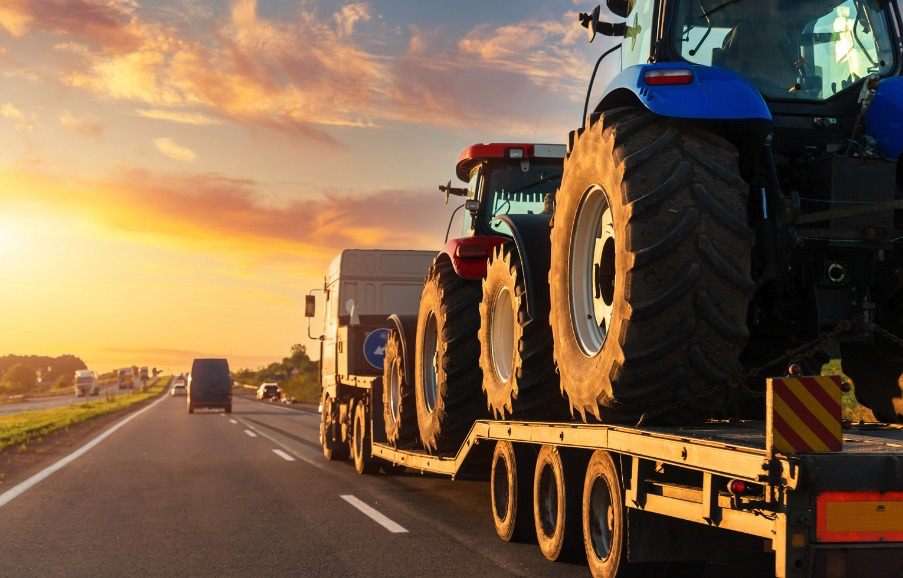 Slurry tankers
Irrigation equipment
Hay balers and bale wrappers
Plows
Tractors
These heavy machines and oversized loads require attention to detail in a professional capacity. As a specialized freight hauler, Osage Specialized Transport is ready to provide this service for your company. We have also worked with mining operations and offer personalized services. Consider our Canadian and US-based fleets for mining equipment and water tank hauling for field work.
CHOOSE OSAGE SPECIALIZED TRANSPORT FLATBED TRAILER SERVICES
Let Osage Specialized Transport solve your demands for flatbed trailer hauling services. We offer specialized haul types and trailers, like stretch flatbed trailers for heavy equipment hauling. Contact us at 303-326-0374 to request a quote on flatbed trailer services today. Thanks to our 24-hour support line, you can reach someone any time, day or night, with your questions or concerns about expert transport solutions, which also include step deck trailers and other heavy hauling options.