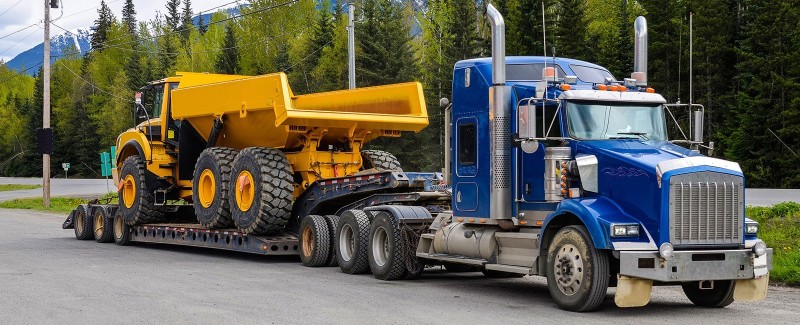 Heavy haul trucking is needed by companies looking to ship machinery or equipment throughout states, or even across the country. There are special considerations involved with moving overweight or over-sized equipment, especially when the trip crosses state lines. Each state has its own rules and regulations regarding the transportation of equipment on their roads, and there are many roads which literally cannot support the weight or the size of such equipment.
One of the biggest factors involved in heavy haul trucking is safety, due to the sheer size and weight of the machinery involved. It is also necessary to obtain the correct permits from each of the states that are being crossed during transport. Finally, it's necessary to have a flatbed or tractor-trailer which is capable of safely hauling the equipment, as well as an experienced crew that understands the requirements of such tasks.
Any equipment which is extremely heavy or large will also likely be very expensive and will be a major asset to the owner. This is why a great deal of extra care has to go into transporting any kind of equipment like this.
Qualities to look for in a Heavy Haul Trucker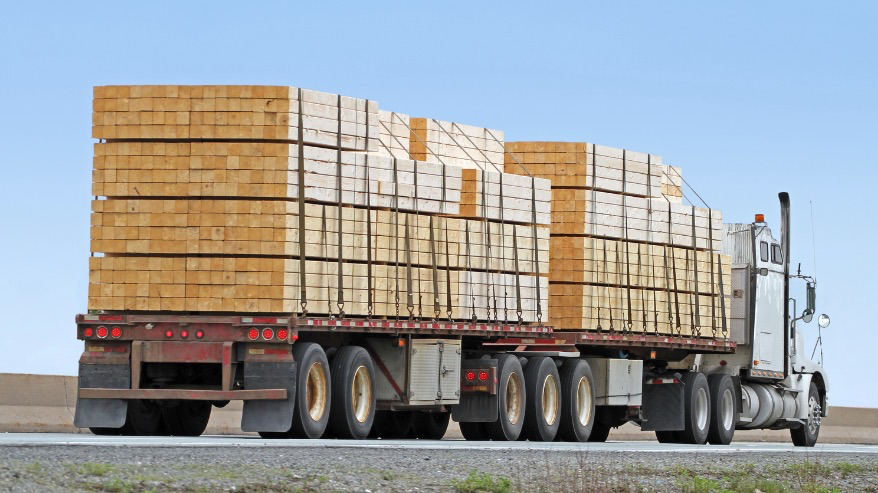 The number one factor involved in the haul trucking is safety, and for that reason, you should seek out a company with an impeccable safety record.
You don't want anyone being hurt on the job, and you don't want your expensive assets to be damaged due to negligence. You also want to work with a heavy haul company that excels in customer service, because that kind of attitude will carry over into how they treat your equipment as well. It's also best to work with a trucking company that you feel comfortable with, and which response promptly to any inquiries you have.
Transparency and honesty are hallmarks of good business.
Who is Osage Specialized Transport?
Osage Specialized Transport was founded in 1995 as Native Sons Transportation and was at that time an independent carrier. Within six years, the company had transformed itself into an agent-organized trucking company that worked with large carriers, becoming a non-asset-based agent. This status allows Osage to have great relationships with both customers and the drivers who ship the goods, and in the nearly two decades since the company's transformation, it has become one of the most respected specialized transport companies in the business.
What Services do we excel in?
Here is an overview of the services which Osage Specialized Transport excels in:
Specialized Transport – Being affiliated with some of the largest carriers, we are able to provide clients with all the specialized trucking equipment necessary for hauling heavy machinery.
Oversize Load – Transporting oversized loads is a specialty of Osage, and having decades of experience in the industry has made the company one of the best.
Logistics & Transportation Management – Whatever expensive machinery is being transported, it's very important to track its progress and to be able to adapt to logistical needs. The logistics and transportation management system used by Osage manages all this in superb fashion.
Why choose Osage?
Here at Osage, we maintain a trucking fleet which is capable of nationwide transport, and this allows us to respond to customer needs promptly and efficiently. Our company has exceeding experience in obtaining the necessary paperwork and permits involved in interstate transport of heavy equipment, meaning we can remove the bulk of worry and concern out of the process.
Our sophisticated logistics management system allows us to precisely track the progress of all shipments so that our clients can be accurately informed. Perhaps one of the best reasons to work with Osage Specialized Transport is because of our outstanding safety record, and in the heavy haul trucking industry, there's nothing more important than safety.