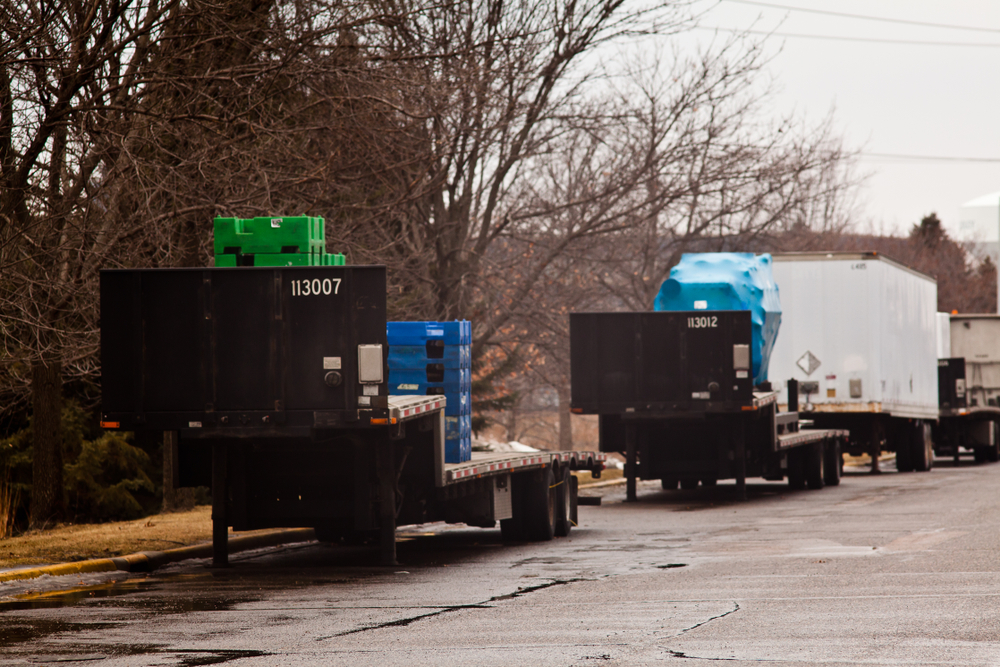 Here at Osage Specialized Transport, our main priority is hauling specialized freight types. This includes oversized loads and heavy machinery, as well as heavy hauls for construction and the military. Finding the right transporter for your freight loads is key to fast pickups and freight deliveries. Start here with our step deck trailer transport services. Hire the experts at Osage, which is based in Colorado and provides cargo services throughout the US and Canada.
About step deck trailer for hauling freight
A step deck trailer is a specialized type of flatbed trailer used in the trucking industry. This flatbed trailer has more than one platform height, which is why it is also called a drop deck trailer. The decks include one long deck for transporting heavy machinery coupled with one short deck up top for moving small appliances or toolboxes. The open side of this type of trailer allows for freight hauling oversized loads and heavy equipment. This includes machinery and construction equipment, as well as materials for farms, quarries, and oil mines.
If you work in the mining, construction, agriculture, gas/oil pipeline, or oversized transport industries, then we are ready to assist you today. Osage Specialized Transport has a variety of step deck and drop deck flatbed trailers. Our fleet is on standby and waiting to load your freight. Whether you have an oversized load or simply need the use of a step deck trailer for hauling a race car, you can depend on our team for specialized haul types.
What is the limit of a step deck trailer?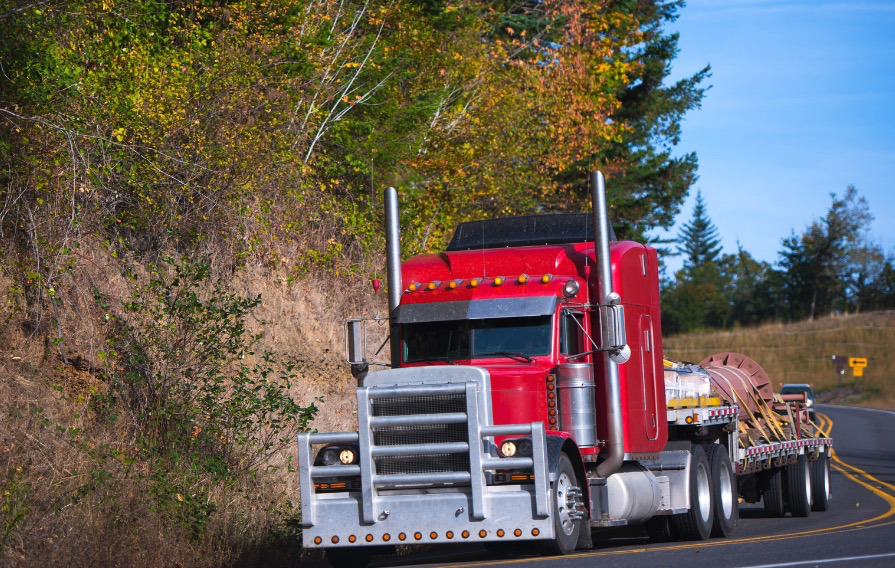 The weight limit of a step deck trailer is the biggest restriction we face when dealing with heavy hauls. A standard step deck trailer has the haul capacity of 48,000 pounds. This is the first question we have when setting up your quote, since every single pound costs more money in freight hauling. Also, you have to be wary of the size due to safety restrictions. So, how does a step deck or drop deck flatbed trailer work for hauling oversized loads? After all, these do exceed the weight capacity and can weigh up to 80,000 pounds or more.
The way that step deck trailers are utilized for transporting oversized loads is through the use of multiple trailers and axles. A step deck trailer has five axles, which will suffice when transporting some oversized freight. Five axles will hold up to 99,000 pounds. State permit inspectors will determine the haul needs more support. Tandem axles can weigh more at 34,000 pounds compared to 20,000 pounds supported by a single axle. We also take into account the size and dimensions of freight to see if it is oversized. This includes anything that is wider than 8.5 feet and extends off of the step deck trailer.
Types of oversized load we transport
Here at Osage, we have experience transporting a variety of haul types and oversized heavy loads. These include but are not limited to: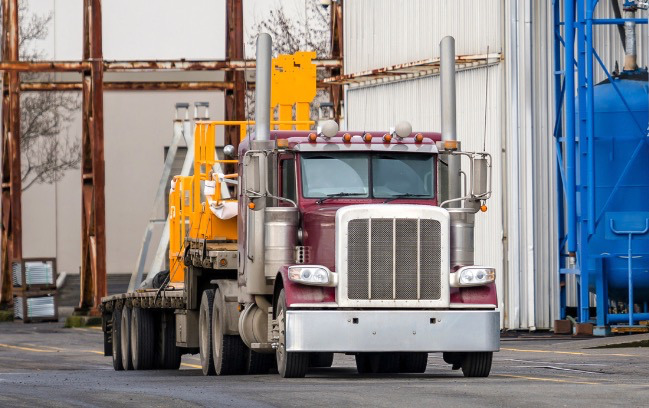 Crushers to break down rock in quarries
Earth movers for construction crews
Heavy machinery and farming implements, i.e., sidebooms, backhoes, bulldozers, tractors, and excavators
Pre-assembled homes and prefabricated storage units
Bridge beams in bridge and infrastructure repair and construction
Boat hauling, including the land transport of yachts, speed boats, and pontoons
As you can see, the items you can transport with a step deck trailer are extensive. We have experience working with manufacturing plants, mills, oilfields, and construction sites, as well as farm equipment suppliers and industrial farms. Let our team help you transport your next freight loads using specialized step deck trailers or drop deck trailers today.
Utilize a step deck trailer now!
Now that you understand that a step deck trailer is the same thing as a drop deck trailer, and more about what loads this trailer hauls, it's time to contact Osage Specialized Transport in CO. We have an office in Aurora, CO where our agents are standing by to hear from you about specialized freight hauls. Contact our agents to get a freight quote on specialized hauls using a step deck trailer. That's all it takes to get the job done right the first time, with our guarantee that your freight will be delivered on time. Our price savings will ensure you get the best deals and lowest quotes on moving your freight securely, so contact us about logistics today.