Are you wondering how to transport heavy equipment to their final destination? Our company has made heavy equipment transport to or from Calgary easier for you.
Many factors must be considered for your equipment or machinery to get to its destination, including safety, delivery time, hauling equipment size, and the company's reputation.
We'll carry your oversized and heavy-weight equipment to its location, ensuring safety and on-time delivery while considering your budget.
Osage Specialized Transportation is here to provide you with all your heavy equipment transportation needs. We've been offering heavy hauling services to our customers since 1995, providing reliable and safe ways to transfer machinery and other equipment.
Since 1995, our company has grown from an individual carrier to an agent for large carriers such as Buchanan Hauling and Rigging. This has given us all the nuggets and experience we need to provide the best hauling services in Calgary.
We also work with freight brokers, who connect us with shippers that require our transportation and hauling services.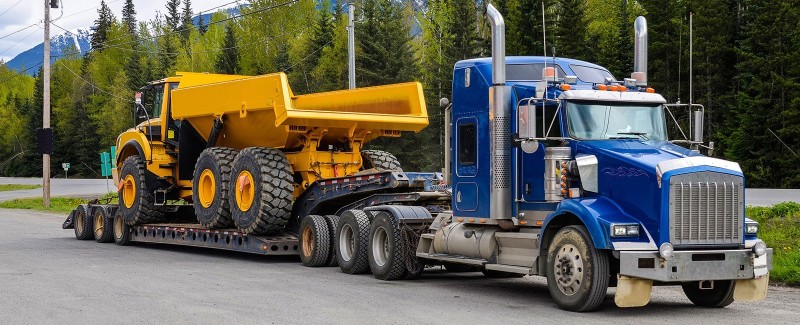 How Osage Specialized Transport Serves Calgary
At Osage Specialized Transport, we offer transport services in Calgary for oversized and overweight machinery such as:
Bulldozer
Forklifts
Excavators
Tractors
Side booms
Water tanks
Boat hauler
When dealing with heavy equipment transport in Calgary, all we require from you is dimensions, weight, type of equipment, pickup, and delivery locations, and we will start preparing the necessary documents for moving your equipment.
We strive to provide the best services to our customers, having worked in heavy hauling and specialized trucking for over two decades. Here are some areas we emphasize on:
Heavy Haul Trucking
We have the most incredible crew to ensure that your heavy equipment is carried safely, using the best routes and according to the standards for heavy equipment transportation.
We provide our services to the following industries among others:
Oilfields
Construction site
Farming
Manufacturing
Oversize Load
We at Osage Specialized Transportation in Calgary realize how expensive oversize equipment is and how carefully we handle them.
Also, we understand that even minor damage to these machines can be costly to repair, which is why we take extra precautions when loading and unloading them.
We offer flatbed shipping at Osage because we deal with the pipeline, construction, agriculture, and mining industries that work with large and oversized equipment.
Flatbed shipping allows oversized equipment to be loaded, shipped, and unloaded without being damaged.
Logistics & Transportation Management
At Osage Specialized Transport in Calgary, we understand how important it is for our customers to get their equipment to their final destination.
Therefore, we have a system to process orders, collect, and manage freight dispatch data to save time and organize information on all the equipment we dispatch.
We can track every machine once dispatched and ensure that it arrives at the correct location.
Our system allows dispatchers to inspect and track hauling vehicles, allowing us to know where our clients' equipment is and whether the drivers are on the right track.
Specialized Transport & Hauling Services in Calgary
Osage Specialized Transport specializes in hauling high-pressure gas equipment for pipeline industries in Calgary.
We have also hauled machinery and equipment for big names like Caterpillar, John Deere, Volvo, Hitachi, among others.
Our company also provided specialized transport and hauling services for large construction companies and independent contractors in Calgary.
We have shipped equipment for pipeline companies such as Rex line, The North Dakota Access, Rover pipeline, and Ruby pipeline.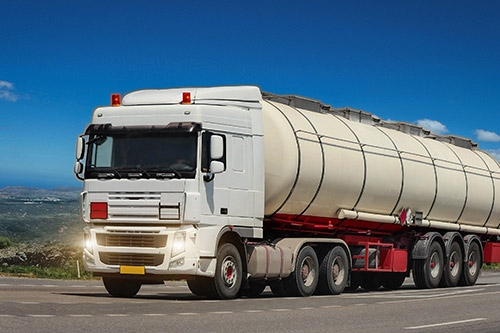 Experienced Drivers
Our drivers are readily available, and once we receive your order, we try to complete it as quickly as possible to dispatch the equipment on schedule.
Aside from having dedicated owners/operators, Osage Specialized Transport has a highly-skilled crew that can handle our trucks and ensures clients' equipment is delivered safely and on schedule.
Our drivers are prepared to come up with quick solutions in challenging situations on the road to avoid delays. They also carry the necessary documents that show the details of the goods they are shipping.
Our drivers adhere to the rules and regulations governing big and oversize vehicles.
Customer Support
Our company strives to provide exceptional customer service, ensuring that you receive timely information about your delivery.
We are proud of our superb customer support team, which can communicate and provide correct information to our customers.
Contact us Today
Getting a company that deals in heavy equipment transport in Calgary can be a nightmare, especially if you can't find a reputable transportation business. As a result, Osage Specialized Transport is here to help you with all of your specialized transportation needs.