Founded in 1995
Greatwide Truckload Management Team Member
Top 5 Agent for Greatwide, Greentree Transportation & Midwest
Buchanan Hauling & Rigging Agent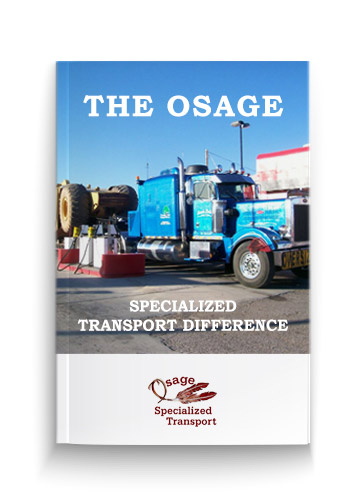 Need Heavy Equipment Hauled? We Have You Covered!
Whether hauling an oversize load, specialized construction equipment, or need a one-way freight, Osage has you covered! Download our brochure to discover the difference working with a company that has 40-plus years in the business can offer to you and your business' bottom line!
Who is Osage Specialized Transport?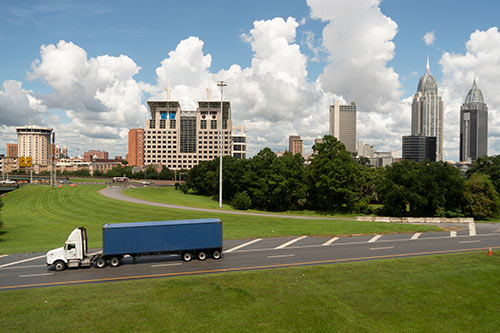 Osage is a company which was originally founded in 1995 as Native Sons Transportation, and at that time they operated as an independent carrier. By 2001, it became apparent that the organization would be better served by being non-asset based, and being one that worked as an agent for owner/operators working for some of the larger trucking carriers.
Having undergone this transformation, the name was changed and its business was freed up to work with a great many owner/operators around the country, so that prompt service could be delivered to clients in every state. That kind of broad coverage has made the company known throughout the U.S., and it has increased a solid reputation as one of the premier specialty transportation companies in the industry.
At the present time, Osage has now had 20 years in the heavy haul trucking business, and has accumulated the knowledge and expertise to become an expert in the field. Whenever you have oversized or overweight loads which must be delivered to a specific destination, your best bet is to call on us, so your valued machinery can be delivered safely and on time.
---
What Transportation Services Do We Excel In?
Here are some of the services which Osage Specialized Transport really excels in:
Why Choose Osage?
The top three qualities which you should look for from any heavy hauling trucking organization are: transparency, safety record, and great customer service. You might add a fourth characteristic there, although it's more of a capability, and that's having a superior logistics and transportation management system, which of course the company does have. With regard to the other characteristics, you won't find a company with a better safety record than ours, and as anyone in the industry can tell you, safety is paramount when moving heavy machinery and equipment is involved.
Transparency involves having an open relationship with an organization, with no hidden agenda or motivations. When you have this kind of clear and open relationship, communications are very natural and smooth between the two parties, and a client can always be sure of what's going on with their valuable assets. This may not sound like a big deal, but if you don't have this kind of relationship with your transportation company, it can make you very uneasy about how your equipment is being handled, and whether or not it will be delivered on time and in optimal condition.
Customer service is closely related to transparency, but involves more of the actions taken by a transportation company in the conduct of those tasks associated with any given job. When you get great customer service from a company, it's likely that the same kind of prompt attention is used when dealing with your expensive equipment assets. Anything that involves handling of your heavy equipment is something that you want to be done with care and efficiency, and with attention to detail.
Osage Specialized Transport offers great customer service, outstanding transparency, and a superior safety record, all of which make us the right choice when it comes to heavy haul trucking.