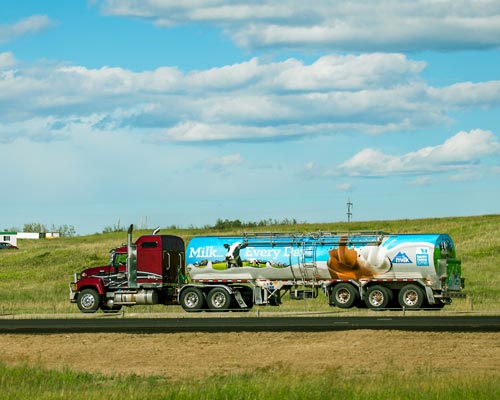 Osage Specialized Transport, Inc., is an independent carrier, was founded in January 1995 and specializes in heavy carrying services. The business chose to become an agency-organized trucking company in October 2001, dealing with more prominent carriers who hired owners or operators. The company has grown over time, and today, it's among the major specialized transportation companies in the country serving various industries, including pipeline, construction, mining, and agriculture. Carrying heavy equipment and machinery effectively from one point to another is what we do best, and we understand all location laws about the transportation of oversized loads.
How Osage Specialized Transport Serves Alberta
Osage Specialized Transport is a trusted Alberta trucking company and has been serving clients for years, and we're permitted to carry out oversized load transportation across the US and Canada. We understand all necessary regulations and our top priority is to get equipment to the desired location without any delays or damage.
Specialized Transport
Osage Specialized Transport is a non-asset-based agency that is connected with reputable carriers in the transportation industry. As a result, company-controlled owners or operators may benefit from the specialized transportation equipment that we can offer them. In addition, our specialist haulage and transport services in Alberta offer a more diverse base of equipment than any one business could possibly supply on its own.
We have direct contact with the driver every step of the way, which allows us to provide a better level of service as compared to using a brokerage firm to arrange transportation.
Oversize Load
Transporting oversized loads is not the same as hiring someone with a vehicle to transport your household furniture; you need expert heavy equipment movers. Hauling large and oversized goods is subject to a variety of regulations and other safety considerations. In addition, there is a slew of other factors to consider, such as terrain types and whether the cargo will be carried through on its route to its destination. It requires carefully trained, highly experienced drivers who can respond swiftly to any circumstance, including snowy roads, steep, twisting highways, uneven terrain, and unpredictable vehicle drivers during heavy traffic.
At Osage Specialized Transport of Alberta, we understand you need to have your heavy equipment and vehicles in the right location at a given point in time to run your business smoothly. This is why we put the extra effort into ensuring your assets arrive safely and in time. We transport heavy equipment and oversized loads across the US and Canada, and failure is not in our vocabulary.
Logistics & Transportation Management
Without the capacity to coordinate, monitor, and react to logistical requirements, freight service is incomplete. That's why Osage Specialized Transport has a strong track record in logistical planning and providing the control you need via transportation management solutions (TMS). As your trusted full-service logistics company in Alberta, we make sure we're constantly on top of your freight transport requirements.
Our logistic management systems offer capabilities such as:
Internal dispatch: We'll make sure you have a dedicated internal dispatcher and logistics agent in Alberta at all times, and we'll be ready to respond quickly to guarantee your freight is handled properly.
Tracking ability: To help you keep track of your load and maintain a clear chain of custody throughout the transportation process by providing you with up-to-date information and allowing you to monitor customers, machines, and serial numbers.
Integration: We connect access to business websites using an open-API standard to guarantee that loads and invoices are processed on time and that you always have the information you need. We also take data security seriously and strive diligently to safeguard your sensitive information.
Load boards: This allows you to maintain drivers on schedules that are both beneficial to your business and fully comply with DOT regulations. With Osage Specialized Transportation Inc., there will be no more wasted runs or expensive deadheads!
Specialized Transport & Hauling Services in Alberta
In compliance with the philosophy, "we work for two entities; the customers and the drivers," Osage Specialized Transport has continued impacting different industries in Alberta: farm equipment, construction machinery, pipeline equipment, and any other kind of oversized load.
The company tries to be engaged in all operations on the ground level, such as assisting on project sites with loading and unloading and handling the necessary proof of delivery documentation for each shipment. Osage's drivers are well-versed in the operation of the equipment and supplies that the company transports. Someone is always ready to assist with fielding inquiries, so you don't have to search for answers elsewhere.
If you need to transport any heavy freight or have any questions regarding specialized transport of heavy equipment, call us at (303) 326-0374 or message us online and get your oversize load on the road today with the Osage streamlined freight operations.