QUEBEC TRUCKING: SPECIALIZED HAULING & OVERSIZED LOADS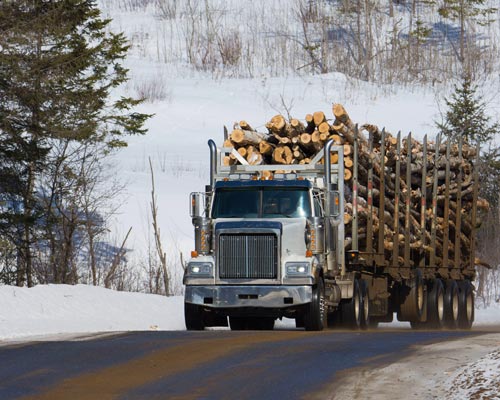 Are you in Quebec looking for a reputable oversize load transport company that can treat your heavy equipment with care? Do not be worried; we've got you covered. Osage Specialized Transport, Inc. is a full-service transportation and logistics agent specializing in heavy hauling services. We can transport everything from the flatbeds to a whole job site. As a reputable company, we are passionate about providing promptness, exceptions, and reliable customer services to all our valued customers. Osage Specialized Transport, Inc.'s philosophy is to work for two entities: the customers and the drivers. We provide transportation for heavy equipment, from machinery used in industries such as mining and construction to oversized loads. We can ship for you throughout the entire continental Canada and USA. We have helped several companies with hauling and freight transport services for many years, and we hope to help you as well.
HOW OSAGE SPECIALIZED TRANSPORT SERVES QUEBEC
You can never go wrong with Osage Specialized Transport, Inc. We have been in the game for over a decade and have the skill and expertise required in the logistics industry. For all your transportations in Quebec province, we are your number one choice. The specialized services we provide include.
SPECIALIZED TRANSPORT & HAULING SERVICES
We are non-asset-based logistics agents affiliated with larger carriers. We can provide company-controlled operators with specialized trucking equipment. Our specialized hauling transport service comes with more varied equipment than any other organization in Quebec. We direct communication channels with our drivers, unlike several brokerage companies. This gives us the ability to supply superior services. Osage Specialized Transport, Inc. provides specialized service on standard full load, less than truckload (LTL), and over-dimensional to Canada and Nationwide—Continental USA. We have provided excellent customer services in Quebec province and adjacent states. Whether it is a wide, heavy, or low load, we have all the equipment to handle any size of the load. Are you confused and not sure of what you need? Get in touch with our dispatchers, who are experts in this field. The team will be happy to discuss with you about your special job and how to accommodate your hauling requirements.
OVERSIZE LOADS
At Osage Specialized Transport, Inc., transportation of wide and oversize loads is our specialty. We understand the importance of your heavy equipment and vehicle and how they help you run your business. That is why you do not want to trust just anybody. At the same time, you need to count on everyone at Osage Specialized Transport to ensure that everything we haul will reach safe and intact. With years of service in the oversize load trucking business, we have built a reliable and solid reputation. Our team of experienced logistics agents will help you get the most affordable overweight load shipping rates as well as meet all the regulations required for safe transport. Transportation of oversize loads may vary from state to state; that is why you need to hire a logistic company that understands the logistics of oversize load shipping. You can always count on us at Osage Specialized Transport to handle all your heavy and oversized loads. We can ship any oversized load, including excavators, tractors, bulldozers, side booms, water tanks, crushers, earthmovers, among others.
LOGISTICS & TRANSPORTATION MANAGEMENT
Freight servicing is an incomplete process without the ability to track, coordinate and adapt to logistical needs. Unlike other companies, Osage Specialized Transport provides huge capabilities with regards to logistical planning and oversight of the shipping through a transportation management system (TMS). When it comes to logistics planning and management, we will always ensure the following.
You have a dedicated internal dispatcher, whether for coordinating an LTL, picking up a scheduled load, or adapting to changing schedules.
Through our robust TMS, you can track and know where your freight is
Our TMS is always open in the sense that you link it up to your company website using an open API format. This will ensure the processing of invoices and loads in time.
With our multiple load boards on our TMS, you can keep drivers running on schedule.
OSAGE SPECIALIZED TRANSPORT & HAULING SERVICES IN QUEBEC
Osage hauls mainly for the pipeline industry with specialization in the high-pressure gas equipment together with their spreads. The company has also worked with several other dealers, including Caterpillar, Manitowoc, Terex, Komatsu, Hitachi, and John Deere. We are very lucky to have a fleet of devoted operators and owners who enhance support and friendship and enjoy the transport of equipment. We are grateful to have dedicated pipeline customers and a committed team of drivers who work with them. If you need to transport any heavy freight, call us at (303) 326-0374 or message us online and get your oversize load on the road today with our streamlined freight operations.