NORTH CAROLINA SPECIALIZED & OVERSIZED TRUCKING SERVICES
Specialized Equipment & Oversized Load Hauling
Have product, goods, or equipment you need moved to or from North Carolina? If so, call (303) 326-0374 or use the form to contact Osage Specialized Transport today for an estimate!
Founded in 1995
Greatwide Truckload Management Team Member
Top 5 Agent for Greatwide, Greentree Transportation & Midwest
Buchanan Hauling & Rigging Agent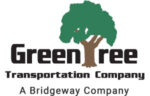 Location Contact Form
"*" indicates required fields
Whether you sell a product on the internet or provide services to customers all over the country, having a freight broker and shipping specialist on your side is important. It may seem easy to take a package to a local shipping center and pay for them to slap a label on it, but that doesn't work when you're running a big business. Plus, some companies need specialized shipping services to help haul heavy equipment or oversized or overweight loads. Fortunately, there are companies that can help business owners make sense of the shipping process no matter how complicated it gets. If you have specialized equipment or oversized loads that need hauling, Osage Specialized Transport is your all-in-one shipping solution.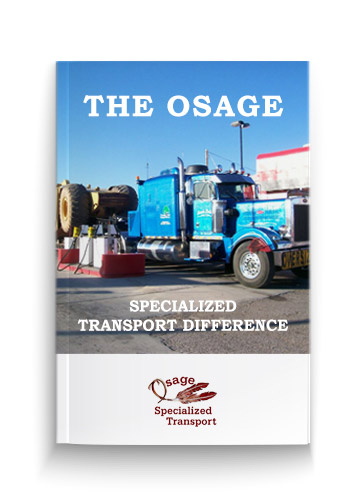 NEED HEAVY EQUIPMENT HAULED? WE HAVE YOU COVERED!
Whether hauling an oversize load, specialized construction equipment, or need a one-way freight, Osage has you covered! Download our brochure to discover the difference working with a company that has 40-plus years in the business can offer to you and your business' bottom line!
NORTH CAROLINA TRUCKING COMPANY
Despite what you might think, not all trucking companies are made equal. Finding a reliable trucking company is one of the most important things you can do if your business frequently relies on shipping. Whether you need to make sure packages reach your customers on time or transport heavy equipment from one job site to another, the team at Osage Specialized Transport is here to help make sure everything goes off without a hitch.
HOW OSAGE SPECIALIZED TRANSPORT SERVES NORTH CAROLINA
You might not realize it, but the trucking industry is one of the most important parts of our daily lives. Just about everything that moves across the country goes on a truck at some point, and understanding this process is particularly important when you run a business. Osage Specialized Transport helps serve North Carolina businesses by providing assistance with the shipping process from start to finish, including taking care of tracking, logistics and more.
SPECIALIZED TRANSPORT
When you need a trucking company that can handle specialized transport of oversized and overweight loads, heavy machinery and more, you can count on Osage Specialized Transport. We make it easy to transport anything from one piece of construction equipment to a whole job site, and you don't have to worry about the stress of figuring out the best shipping solution. Once you call Osage Specialized Transport, we'll take care of the rest of the shipping process for you.
OVERSIZED LOAD
Hauling specialized equipment such as heavy machinery is one thing, but hauling massive loads across the country is another story entirely. Lucky for you, Osage Specialized Transport can handle the hauling of oversized loads in addition to specialized transport. We can help you obtain permits to ship oversized loads from one side of the country to the other, and we can plan the perfect route to make sure nothing gets damaged in the process. When it comes to simplifying oversized load-hauling, Osage Specialized Transport is the easy answer.
LOGISTICS & TRANSPORTATION MANAGEMENT
Logistics is a big part of making sure shipments reach their destination safely and in a timely manner. Not only do you need somebody who can haul loads from one side of the country to the other, but you also need a shipping company that can handle the planning and other difficult parts of the process. At Osage Specialized Transport, we can take care of logistics and transportation management to make the shipping process even easier for you. Whether you're shipping something small, hauling an oversized load or transporting a job site, we can make it happen.
SPECIALIZED TRANSPORT & HAULING SERVICES IN NORTH CAROLINA
Having a reliable shipping company on your side is a must if you want to make the most out of your business. Whether you're in the construction industry and need to transport specialized equipment often or just looking for someone to take care of logistics, Osage Specialized Transport can help. Here are some of our most popular specialized transport and hauling services in North Carolina:
Heavy equipment hauling
Construction equipment hauling
Moving entire job sites
Oversize and overweight load permits
Storage in some areas
As a business owner, you need to make sure you have shipping solutions you can rely on. If you haven't worked with a freight broker or shipping company, you're missing out on the potential simplicity of shipping. If you need help hauling oversized loads or shipping specialized equipment, contact Osage Specialized Transport today.
WHY CHOOSE OSAGE SPECIALIZED TRANSPORT?
Osage Specialized Transport has become one of the fastest-growing specialized transporting companies in the entire country. In addition to all that, the company has a commitment to delivering excellent performance and support by providing the absolute best logistical solutions and transport solutions to the markets it's involved in, as well as to the customers and drivers it specifically serves. Our main priority is to the drivers we use, and to the customers we serve.
MORE STATES WE OFFER TRUCKING SERVICES IN