WYOMING TRUCKING COMPANY
Specialized Equipment & Oversized Load Hauling
Have product, goods, or equipment you need moved to or from Wyoming? If so, call (303) 326-0374 or use the form to contact Osage Specialized Transport today for an estimate!
Founded in 1995
Greatwide Truckload Management Team Member
Top 5 Agent for Greatwide, Greentree Transportation & Midwest
Buchanan Hauling & Rigging Agent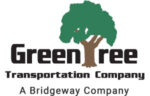 Location Contact Form
"*" indicates required fields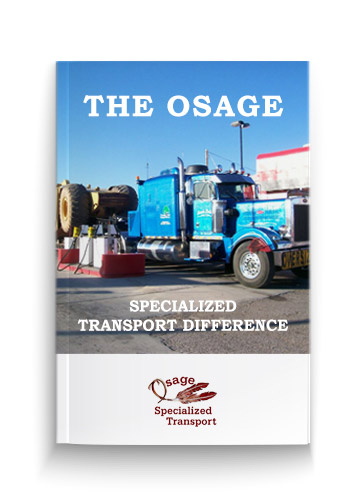 NEED HEAVY EQUIPMENT HAULED? WE HAVE YOU COVERED!
Whether hauling an oversize load, specialized construction equipment, or need a one-way freight, Osage has you covered! Download our brochure to discover the difference working with a company that has 40-plus years in the business can offer to you and your business' bottom line!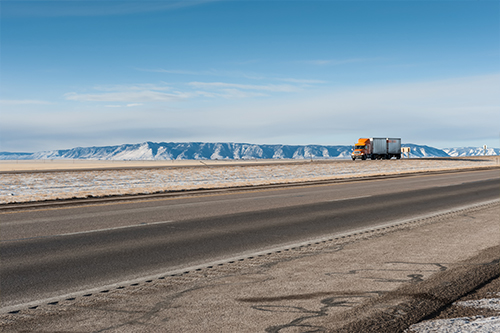 Osage Specialized Transport is a non-asset based transporting and logistics agent with headquarters in Denver, Colorado, and McKinney, Texas. We are a small family-owned and operated business that was founded in 1995 as an independent carrier. However, we became an agent-organized trucking company in 2001, working with larger carriers to provide a wide range of trucking, transporting, hauling, and logistical services. Our connections with these carriers and direct communication with drivers allow us to provide superior service to our customers. Today, we work with customers in different industries such as construction, mining, pipeline, and anyone who needs to ship heavy machinery and oversized loads.
Having been in the transportation business for over 40 years, we have the experience required to handle any type of hauling job in Wyoming. We recognize the value of our drivers, employees, transporting partners, customer representatives, and customers. As such, we are committed to providing excellent performance and transit solutions to all the people we work with. As one of the top agents for specialty transit, our heavy haul and specialty equipment trucking capabilities set us apart from the competition. Below are some of the facilities we offer our customers in the United States and Canada.
WHAT SERVICES DO WE EXCEL IN?
Some of our clients require customized service to meet their unique business needs. This is why we provide a wide range of transit services in a reliable and prompt manner. If you need something hauled over a long distance, you can trust us to do the job and deliver quality service.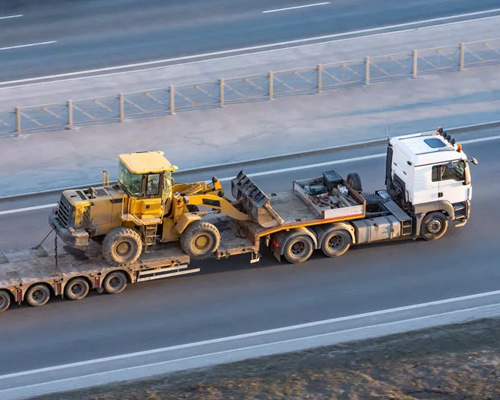 SPECIALIZED TRANSPORT & HAULING SERVICES
If you have freight of unusual size, shape, or weight that needs to be transported, it cannot be accommodated by the average trailer. We will use special freight carriers to ensure that it reaches its destination safely and efficiently. Our affiliation to larger carriers allows us to access specialty carriers such as flatbed trailers, flatbed stretch trailers, step deck stretch trailers, and step deck trailers. Navigating these on the I-80 from Sundance to Sheridan may prove difficult at times, but our drivers are well equipped for the conditions and coordinate with dispatch to ensure efficiency. In this way, we can provide superior service throughout all the phases of transit. Our unique trucking machinery makes it possible for us to transport different cargo throughout the United States and Canada.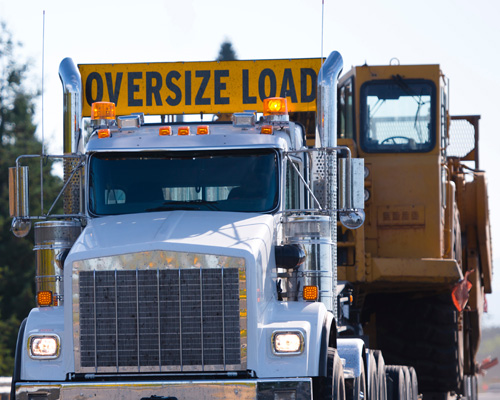 OVERSIZE LOADS & HEAVY EQUIPMENT TRANSPORT
Oversized loads require unique trucking equipment as well as special handling so they can arrive at the destination intact. If you are in construction, mining, manufacturing, oilfields, or farming, there is a chance you rely on heavy and large machinery to run your business. Since you cannot trust just anybody with the responsibility to ship your materials, we offer special services for heavy equipment and oversize loads. We make sure that the shipment of your loads complies with the applicable laws and safety requirements. Our skilled drivers know how to handle different situations during transit, including icy roads, steep areas, uneven surfaces, and winding highways. They are well equipped to handle all conditions moving through areas such as the Wind River Reservation or towards the Grand Tetons and Yellowstone.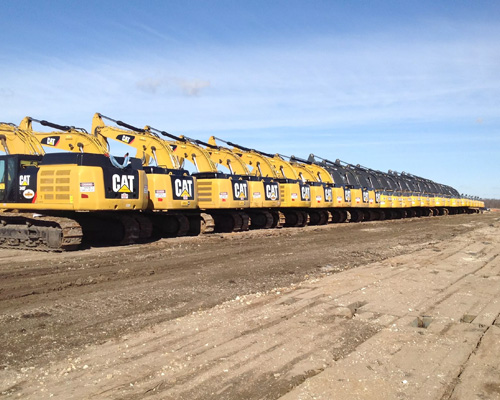 LOGISTICS & TRANSPORTATION MANAGEMENT
Proper coordination, tracking, and flexible logistical service go a long way in helping to complete freight facilities. Our logistics and transit management services are designed to give you peace of mind. Once you choose to partner with us, we will assign a dedicated internal dispatcher and logistics agent to you. We will also track your cargo and provide you with up-to-the-minute information. Whether your driver is stopped overnight in Casper, or on their way out of Cheyenne, this information will be available to us and therefore you. To ensure that we are on top of your freight transit needs, we use transport management systems. This allows us to protect your vital records and helps to keep drivers on schedule to avoid inconveniences. Additionally with the I-80 being frequently closed during the winter due to weather conditions, dispatch will be prepared to reroute drivers to that less time is lost.
WHY CHOOSE OSAGE SPECIALIZED TRANSPORT?
With over 40 years of experience in the industry, we have grown to become a service provider of choice when it comes to hauling and logistical service. Here is why you should partner with us.
LOCALLY OWNED AND OPERATED
We are a small, locally-owned, and operated business. Being locally owned enables us to understand our clients' needs better and deliver on them consistently. Whatever your transit needs, talk to us to find out how we can help.
AN EXPERIENCED TEAM OF PROFESSIONALS
We know that buying machinery costs a lot of money, and you should only trust professionals to ship your equipment. We have an experienced team of professionals who can handle almost any kind of situation. When you partner with us, you can rest easy knowing that your freight will reach safely and on time. With the strong winds near Elk Mountain along the I-80, many incidents occur when drivers aren't aware or prepared, but our drivers are knowledgeable of these routes.
A BROAD RANGE OF SERVICES
With the different needs of our clients, we have expanded the range of services that we provide in the United States and Canada. We not only transfer cargo from coast to coast but also handle different types of oversized loads and heavy equipment. Indeed, we have a broader base of varied components than any single company can access.
FOCUS ON CUSTOMERS
Osage recognizes the value of its customers and customer representatives. Our work philosophy has always revolved around our customers and drivers as we strive to offer excellent support and the best transportation solutions. Our friendly and courteous staff members are always ready to assist in terms of advice and support.
WIDE NETWORK OF LARGE CARRIERS
We have formed strong professional relationships with the larger carriers in the industry. This allows us to handle different types of cargo as well as to serve numerous customers at the same time. Our wide network of large carriers also helps us to deliver convenient and affordable transportation services. If you want to move heavy equipment and oversized loads, trust our team in Wyoming to get the job done.
MORE STATES WE OFFER TRUCKING SERVICES IN