Founded in 1995
Greatwide Truckload Management Team Member
Top 5 Agent for Greatwide, Greentree Transportation & Midwest
Buchanan Hauling & Rigging Agent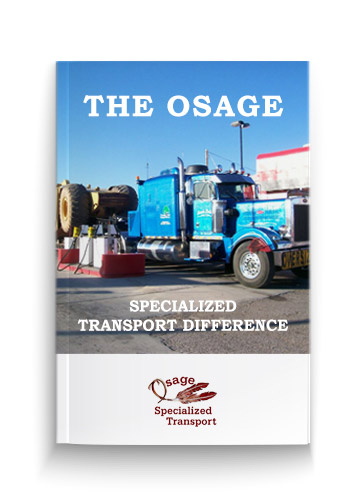 Got Specialized Transportation Needs? We Have Solutions!
Whether hauling an oversize load, specialized construction equipment, or need a one-way freight, Osage has you covered! Download our brochure to discover the difference working with a company that has 40-plus years in the business can offer to you and your business' bottom line!
Who is Osage Specialized Transport?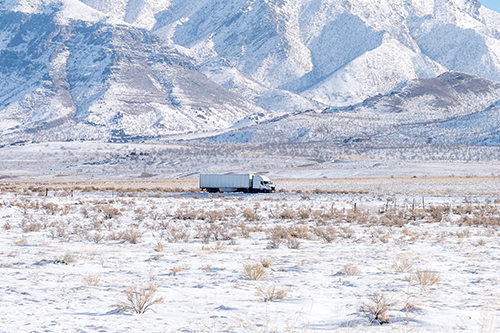 Osage Specialized Transport is a locally owned and operated heavy haul and specialty machinery trucking company. Incorporated in 1995 as an independent carrier, we have grown over the years to provide a wide range of services that meet the needs of our customers. We have our headquarters in Denver, Colorado, and McKinney, Texas. Today, we have changed our structure to become an agent-organized trucking company, working with many different carriers to deliver superior service. Some of the customers we serve are in the mining, construction, farming, manufacturing, and oilfield industries. With the broad range of services that we provide, we also work with those looking to transport freight across the United States and Canada.
At Osage, we recognize the value of our customers, business partners, and drivers to our business. As such, we strive to provide great support and the best logistics solutions. We have a supportive staff that handles the delivery paperwork and takes care of the minute details so that your customers can enjoy convenience and peace of mind. When you choose to partner with us, you can be sure that your cargo will reach in a timely and safe manner, allowing you to keep your operations moving efficiently. Whether your shipment needs to be picked up or delivered in Utah, or simply moved through it to the final destination, our experienced drivers know the area intimately and can safely ship your load.
---
What Transportation Services Do We Excel In?
We are continuously working to become the heavy haul and specialty equipment trucking company of choice in Utah. As such, we provide different facilities in line with the needs of our customers. Here are some of the services we excel in: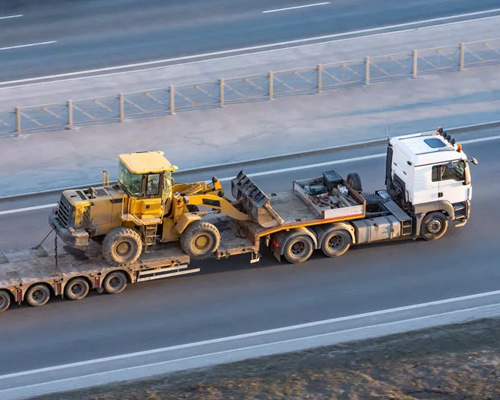 Specialized Transport & Hauling Services
Our specialty transportation service is designed to ensure that any kind of cargo you have is delivered efficiently. Whether you need expedited transit, hazardous materials, or refrigerated trucks, we will look at your transportation needs to see how we can help. Our affiliation with numerous large carriers gives us access to special trucking equipment such as flatbed trailers, flatbed stretch trailers, step deck stretch trailers, and step deck trailers. With this kind of equipment, we are in a great position to provide superior service. We also offer machinery tracking, permit service, storage in specific areas, and phone support 24 hours a day. From Salt Lake City to St. George, our drivers are prepared to ship various load types, depending on your specific needs.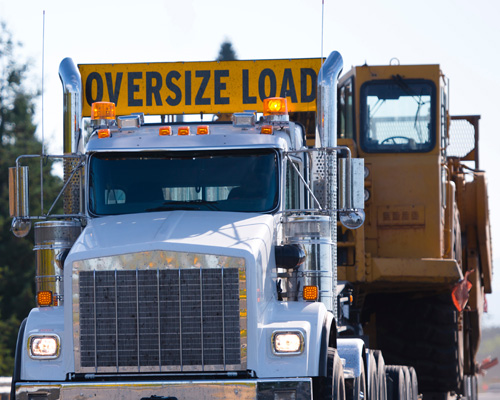 Oversize Loads & Heavy Equipment Transport
Transportation of oversized loads is another area where we excel. We understand that you will only want a professional to handle the transportation of your heavy machinery and vehicles. This is why we keep the necessary extra considerations in mind to ensure that all the freight we haul reaches safely and intact. Our drivers are well-trained and highly-skilled, a factor that makes them capable of handling different situations. These situations include moving the oversized loads safely over uneven surfaces, winging highways, steep slopes, and areas with heavy traffic. Along the I-15, through various road and traffic conditions, our drivers are prepared to ship loads of larger sizes, such as oil machinery for the Uinta Basin.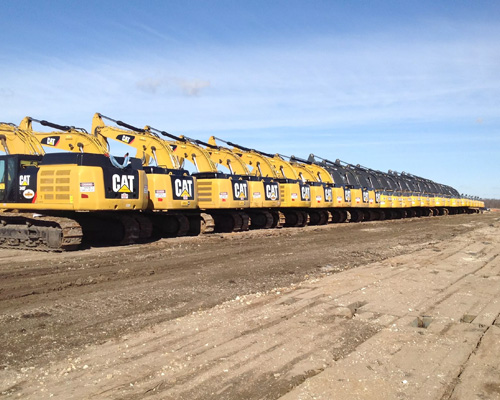 Logistics & Transportation Management
While transportation service ensures your cargo gets to its destination, logistics and transit management offers convenience during the process. When you partner with us, we will assign you an internal dispatch and logistics agent to offer the guidance and information you may need. We also rely on transportation management systems to track the freight so we can give you up-to-date information throughout the different phases of transportation. Our user-friendly TMS gives you instant and invaluable insights and keeps your vital records safe. The systems give access to multiple loads to ensure that drivers run on schedule at all times. So whether your driver is in Logan, Moab, or Bluff, you will be able to locate them and track their progress.
Why Choose Osage Specialized Transport?
There are numerous factors that set us apart from other players in the industry. Osage works hard to make sure that customers are satisfied with the quality of the service we provide. Here is why you should choose us.
Locally Owned and Operated
Osage Specialized Transport is a locally owned and operated business. Our staff forms a closely-knit family that is committed to ensuring that we address the needs of our customers. Regardless of the size of your cargo or the nature of your transportation needs, we will work to find a suitable logistics solution.
Well-Trained Employees
When you need to haul freight to a given destination, you will only want to work with a professional trucking company. All of our employees are well-trained so that they can offer the support you require and handle the necessary paperwork. Our combined 40 years of experience in the industry means that we will offer the best transit and logistics solutions for your business needs. Whether they need to navigate the I-70 into the state, or simply travel along the Fishlake National Forest, we know the best routes and common conditions on those routes.
Connections With Many Different Carriers
We are an agent-organized trucking company that works with different carriers, which allows us to provide a broad base of varied equipment. Also, it makes it possible to offer a wide range of services and serve a huge number of customers at a go. With this, it is no surprise that we are the go-to heavy haul and specialty machinery trucking company in Utah.
Quality, Affordable Services
As a customer, you will want to work with a company that allows you to access quality service without breaking the bank. Osage has access to specialty trucking services and delivers cargo from coast to coast. We also have deep knowledge of the industry, which puts us in a great position to provide quality service at reasonable prices.
Excellent Customer Experience
Besides professionalism and quality service, we also strive to provide an excellent customer experience. We will assign you an internal dispatch and logistics agent, help you with the delivery paperwork and deliver your cargo in time. Our staff members are friendly and are always ready to assist.