SOUTH DAKOTA TRUCKING COMPANY
Specialized Equipment & Oversized Load Hauling
Have product, goods, or equipment you need moved to or from South Dakota? If so, call (303) 326-0374 or use the form to contact Osage Specialized Transport today for an estimate!
Founded in 1995
Greatwide Truckload Management Team Member
Top 5 Agent for Greatwide, Greentree Transportation & Midwest
Buchanan Hauling & Rigging Agent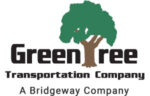 Location Contact Form
"*" indicates required fields
At Osage Specialized Transport, we focus on filling the need for heavy moving services in South Dakota, the rest of the United States, and Canada. We were founded as an independent carrier in 1995 under the name of Native Sons Transportation. In 2001, as covered on page 10 of this report by Pipeline Jobs, we became an agent-organized trucking company. The new setup saw us working with bigger carriers, who in turn employ owner/operators. As the company's nature shifted, the name changed to reflect its new plans.
Since then, we have become an agent for Dallas Mavis Specialized Carriers and Buchanan Hauling and Rigging. We also are a top-five agent for Greentree Transportation, Midwest Specialized Transport, and Greatwide. Over time, the company switched from being asset-based to a non-asset-based agent.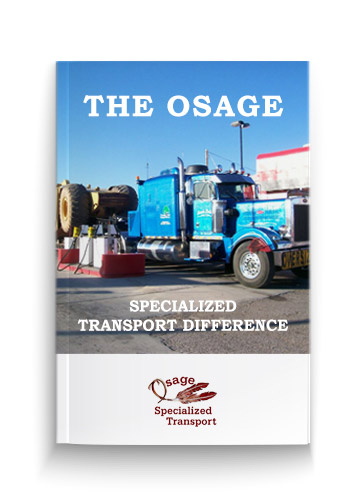 NEED HEAVY EQUIPMENT HAULED? WE HAVE YOU COVERED!
Whether hauling an oversize load, specialized construction equipment, or need a one-way freight, Osage has you covered! Download our brochure to discover the difference working with a company that has 40-plus years in the business can offer to you and your business' bottom line!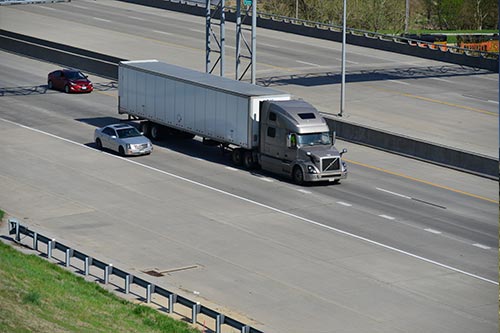 Osage Specialized Transport Inc. is an agent-organized trucking company which specializes in working with large carriers who employ owner-operators of long-haul trucks. Originally founded in 1995 as Native Sons Transportation, the company transitioned from an asset-based company to a non-asset based company in 2001, when it also changed the company name. This gave the company an opportunity to experience considerable growth, and it also favored the owner-operators, who could then become independent business owners.
At present, the company specializes in hauling for the pipeline industry, concentrating on high-pressure gas equipment. Many of this country's biggest corporations are clients of ours, for instance John Deere, Hitachi, Komatsu, Volvo, Caterpillar, and Link-belt. In addition to shipping loads all throughout the United States, the company also makes regular trips to Mexico and into Canada to service the pipeline industry.
WE CATER TO A WIDE VARIETY OF CLIENTELE
Our background and innovative business growth mean that we have the trucking machinery, logistical expertise, and industry-specific knowledge required to move your shipment. While we specialize in transit logistics and hauling heavy materials, we serve professionals from a wide range of industries.
AREAS WE SPECIALIZE IN
Heavy machinery
Agriculture equipment
Industrial manufacturing devices
Construction equipment
Aerospace components
Excavation equipment
INDUSTRIES WE SERVE
Coal excavation
Food manufacturing
Dairy farmers
Oil & natural gas pipelines
Wind energy
Local agronomy
WHAT SERVICES DO WE EXCEL IN?
We focus on providing three broad service types to South Dakota and the rest of our coverage area. Those service types are specialty hauling, oversized load transporting, and logistics and shipment management.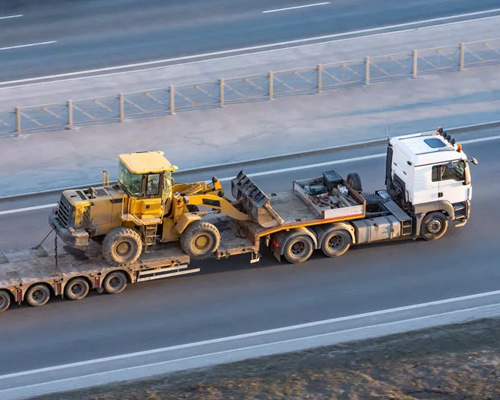 SPECIALIZED TRANSPORT & HAULING SERVICES
To meet specialty hauling needs, we help link clients up with qualified drivers who have the necessary machinery. Because we work with a number of larger carriers, our reservoir of available equipment is varied and deep. Likewise, we have access to experienced, safety-conscious drivers. We can move entire job sites or spreads, move single pieces of machinery, and handle storage in specific areas. We also provide on-road and offroad moving, and we navigate the process of obtaining the necessary permits to move large loads. Our drivers are experts in the driving conditions present in South Dakota year-round, so whether you need your load hauled east on the I-90 to Rapid City in the dead of winter, or need it delivered on or near the reservations, they are prepared to take the safest and quickest route.
Our equipment for specialty shipping includes step deck trailers, step deck stretch trailers, flatbed trailers, and flatbed stretch trailers. The step deck and flatbed trailers are standard, while the stretch variants allow for the transportation of freight that would otherwise hang off the end of the trailer.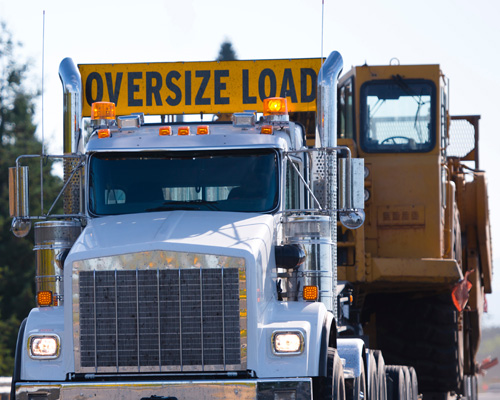 OVERSIZE LOADS & HEAVY EQUIPMENT TRANSPORT
Osage Specialized Transport is particularly passionate about oversize load transit to and from locations in South Dakota and the rest of our service area. We focus on making sure heavy machinery, vehicles, and other big loads reach their destinations safely and on time. We take into consideration factors such as terrain, weather conditions, and laws and safety regulations to make sure heavy loads are transported without issue. The drivers we work with are highly trained to handle those issues along with heavy traffic, erratic drivers, and other problems that may arise. Examples of construction vehicles we have hauled include backhoes, excavators, bulldozers, forklifts, and sidebooms. We also handle large farm equipment, oilfield and pipeline components, oversize freight, preassembled homes, and virtually any other type of oversize load that needs to be moved. Our drivers also know the best routes to take for your oversize load, ensuring that your machinery doesn't become lost or stuck on a rural route.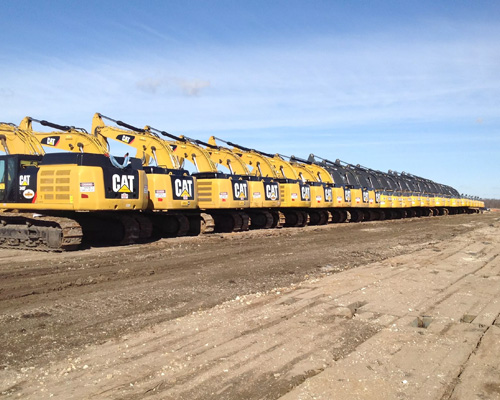 LOGISTICS & TRANSPORTATION MANAGEMENT
Finally, no project can succeed without logistics and transportation management, which we also take care of. We make use of a high-quality shipment management system (TMS) to act as a full-service logistics planner. For every client and every job, we provide an internal dispatcher and logistics agent dedicated to seeing the job through and making any adjustments that are necessary. That means we coordinate LTL pickups, schedule standard pickups and deliveries, handle schedule changes, and more.
Another component of our logistics service is the ability to track freight. Our TMS expertise allows us to give accurate, real-time information on where freight is, and we can track shipments by customer, machine, or serial number. We provide answers to any questions clients may have by collecting and analyzing data. Additionally, our user-friendly TMS allows us to give clients an easy-to-digest view of how their freight transportation operations are performing. It also makes load and invoice processing smooth and expedient.
An added bonus is that our TMS can access multiple load boards. This helps drivers remain on schedule. Equally importantly, it makes adherence to DOT standards very achievable without undue effort, and it helps eliminate deadheads and wasted runs.
9 KEY WAYS WE SET OURSELVES APART
Wondering what sets us apart from the others?! In the transit field, experience matters, as does a strong, customer-satisfaction mindset. At Osage, we excel in these areas, which encompass and inform everything else we do. As full-service logistics and transporting agents, we put customer needs first. That's why our South Dakota customers trust us for all types of heavy hauling–and you can, too. Important features of our hauling business and services that make us stand out include:
#1 DEDICATED DISPATCH CONTACT
Your assigned logistics manager stays on top of all the details related to the location and timing of your machinery transport.
#2 EASY-ACCESS TRACKING
We can easily and precisely track your load by any data point, such as serial, machine, or customer ID numbers.
#3 SECURE CONNECTION
Our sophisticated information-sharing setup is designed to readily provide data, reports, invoicing, and more. All the details are at your fingertips, accessed via a user-friendly interface.
#4 LOAD BOARD SUPERVISION
Using the Osage TMS, you can ensure truck drivers are on schedule, and in DOT compliance, for maximum productivity and cost-effectiveness.
#5 BACKGROUND
Company owners and staff have boots-on-the-ground experience in all aspects of long-haul trucking and logistics.
#6 PREPARATION
We have the tools and equipment to ensure your heavy machinery is transported safely and on time.
#7 INDUSTRY PARTNERSHIPS
We maintain valuable relationships with several large carriers that help us ensure your equipment moves problem-free from point A to point B.
#8 FLEXIBILITY
We work across a variety of industries that fuel the vibrant South Dakota economy. We move a single piece of machinery or your whole spread.
#9 TECHNOLOGY
We use cutting edge technology to keep you informed and streamline the material transporting process to support your business growth. We help our independent drivers succeed and exceed your expectations with proprietary transit management systems and communications channels.
WHY CHOOSE OSAGE SPECIALIZED TRANSPORT?
If you need South Dakota–based heavy hauling or logistics services, there are several great reasons to choose Osage Specialized Transport. We provide 24-hour phone support and accept credit cards for many services. Additionally, we place a high priority on delivering excellent customer service, whether it be from an office or on a job site. Similarly, we focus on building and maintaining great relationships with the drivers we work with, meaning we can call upon professional, reliable, and experienced owner/operators to complete virtually any job. They are supported by our aforementioned internal dispatch system.
Examples of clients who have found success with us are Caterpillar dealers and large-scale pipeline and construction companies. If you're interested in joining their ranks and forming a productive partnership with Osage Specialized Transport, please get in touch by calling 303-326-0374 or using our contact form. We look forward to meeting your trafficking needs, whatever they may be!
MORE STATES WE OFFER TRUCKING SERVICES IN