Founded in 1995
Greatwide Truckload Management Team Member
Top 5 Agent for Greatwide, Greentree Transportation & Midwest
Buchanan Hauling & Rigging Agent
Locate Washington Ports of Entry
---
If you are looking for a reliable team of professionals who can help you with your specialty and oversized transportation needs, then look no further than Osage Specialized Transport. We are honored that you have considered us for your cargo needs. Please learn a little bit more about our team of professionals by checking out some of our helpful information below!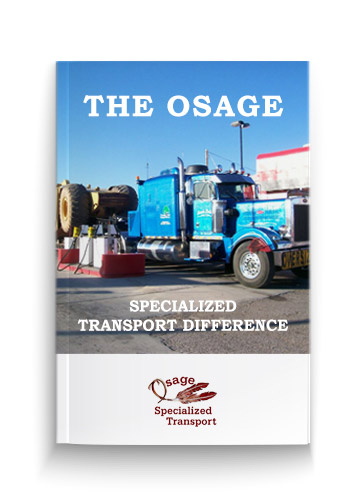 Got Specialized Transportation Needs? We Have Solutions!
Whether hauling an oversize load, specialized construction equipment, or need a one-way freight, Osage has you covered! Download our brochure to discover the difference working with a company that has 40-plus years in the business can offer to you and your business' bottom line!
Who is Osage Specialized Transport?
At Osage Specialized Transport, we were founded in 1995 as an independent carrier called Native Sons Transportation. In 2001, we became an agent-organized trucking company. We worked with large carriers who employed their own owners and operators. Eventually, we reformed our name to Osage Specialized Transport to reflect our shifting and expanding priorities, aligning us with our future goals. Even though we grew quickly, we maintained our focus on our customers and our drivers as we expanded our services.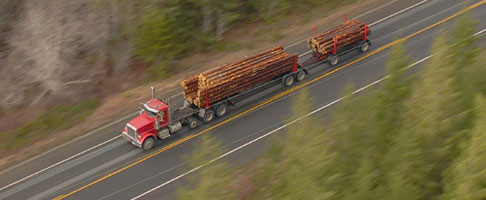 We Cater to a Wide Variety of Clientele
Our background and innovative business growth mean that we have the trucking equipment, logistical expertise, and industry-specific knowledge required to move your shipment. While we specialize in freight logistics and hauling heavy machinery, we serve professionals from a wide range of industries.
Areas We Specialize In
Heavy Machinery
Construction equipment
Agriculture machinery
Aerospace components
Industrial manufacturing devices
Excavation Equipment
Industries We Serve
Coal excavation
Food manufacturing
Dairy farmers
Oil & natural gas pipelines
Wind energy
Local agronomy
---
What Transportation Services Do We Excel In?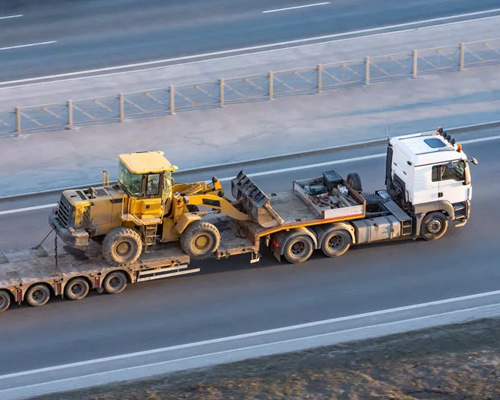 Specialized Transport & Hauling Services
We provide specialty transportation in all phases of transportation including:
Movement for the pipeline industry
Heavy equipment transportation
Construction equipment transportation
We provide 24-hour, live-person contact services to make sure that you can get your questions answered day or night. You can even track your equipment as our team of professionals moves it from place to place. We can even offer permit services to help you move your oversize or overweight equipment. Whether you need help moving a single piece of equipment or an entire job site, our team can help you get the job done quickly and safely.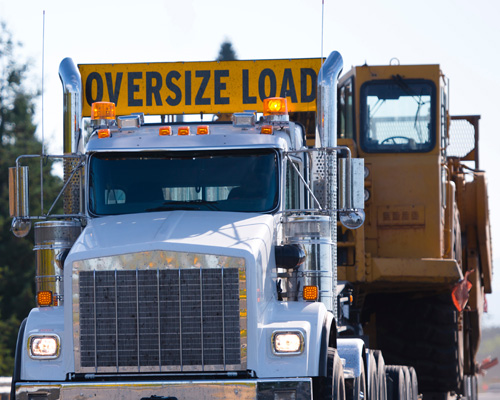 Oversize Loads & Heavy Equipment Transport
At Osage Specialized Transport, we can help you with your oversize load transportation needs. This started out as our specialty and as we have grown, we continue to provide one of the best oversize load transportation services in the industry. We have an unparalleled level of experience when it comes to moving heavy loads in the United States and Canada. We understand that moving oversized equipment is nothing like moving furniture for a home or office. We abide by the latest safety requirements to make sure that you, our professionals, and your equipment remains safe. Rely on our team of highly skilled drivers who can react to changing conditions quickly, ensuring your equipment arrives safely at its destination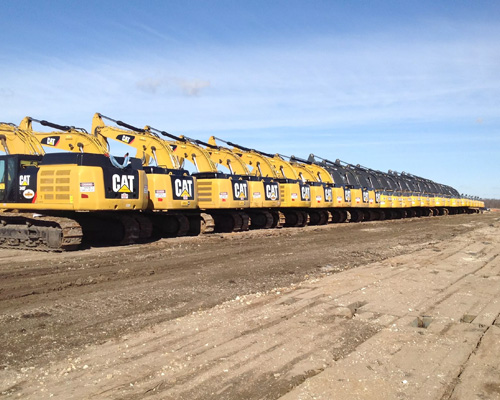 Logistics & Transportation Management
Freight servicing is not complete without the ability to track and coordinate your equipment in-transit. That is where our logistics teams are helpful. We have robust capabilities that anticipate problems and react to changing conditions. These include:
Internal dispatches
Advanced equipment tracking
Integration with advanced technology
Load boards
These logistics capabilities play key roles in helping us meet the rising expectations of our clients. Take advantage of the transportation management and logistical systems at Osage Specialized Transport and rely on our professionals for your transport needs.
9 Key Ways We Set Ourselves Apart
Wondering what sets us apart from the others?! In the transit field, experience matters, as does a strong, customer-satisfaction mindset. At Osage, we excel in these areas, which encompass and inform everything else we do. As full-service logistics and transporting agents, we put customer needs first. That's why our Oklahoma customers trust us for all types of heavy hauling–and you can, too. Important features of our hauling business and services that make us stand out include:
#1 Dedicated Dispatch Contact
Your assigned logistics manager stays on top of all the details related to the location and timing of your heavy machinery transportation.
#2 Easy-Access Tracking
We can easily and precisely track your load by any data point, such as serial, machine, or customer ID numbers.
#3 Secure Connection
Our sophisticated information-sharing setup is designed to readily provide data, reports, invoicing, and more. All the details are at your fingertips, accessed via a user-friendly interface.
#4 Load Board Supervision
Using our TMS, you can ensure truck drivers are on schedule, and in DOT compliance, for maximum productivity and cost-effectiveness.
#5 Background
Company owners and staff have boots-on-the-ground experience in all aspects of long-haul trucking and logistic tracking.
#6 Preparation
We have the tools and equipment to ensure your heavy machinery is transported safely and on time.
#7 Industry Partnerships
We maintain valuable relationships with several large carriers that help us ensure your machinery moves problem-free from point A to point B.
#8 Flexibility
We work across a variety of industries that fuel the vibrant Washington economy. We move a single piece of machinery or your whole spread.
#9 Technology
We use cutting edge technology to keep you informed and streamline the heavy machinery shipping process to support your business growth. We help our independent truckers succeed and exceed your expectations with proprietary transportation management systems and communications channels.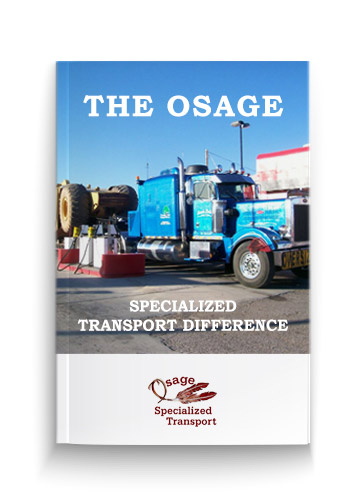 Need Heavy Equipment Hauled? We Have You Covered!
Whether hauling an oversize load, specialized construction equipment, or need a one-way freight, Osage has you covered! Download our brochure to discover the difference working with a company that has 40-plus years in the business can offer to you and your business' bottom line!
More States We Offer Trucking Services In
Why Choose Us?
At Osage Specialized Transport, there are a few reasons why our drivers and customers have continuously partnered with us. These include:
We always place the needs of our customers and drivers ahead of our own
We value our relationships with commit ourselves every day to providing exceptional support and performance
We work hard to stay on top of the latest logistical solutions to ensure that we provide the best service possible
We are one of the fastest-growing transport companies in the United States, which is a reflection of our high-quality service and our commitment to our clients
No matter how much our company grows, we will always maintain our focus on our clients.
No matter how much our company grows, we will always maintain our focus on our clients.
Contact Us
If you would like to learn more about the services we provide, please contact us today! We would be proud to partner with you!