Founded in 1995
Greatwide Truckload Management Team Member
Top 5 Agent for Greatwide, Greentree Transportation & Midwest
Buchanan Hauling & Rigging Agent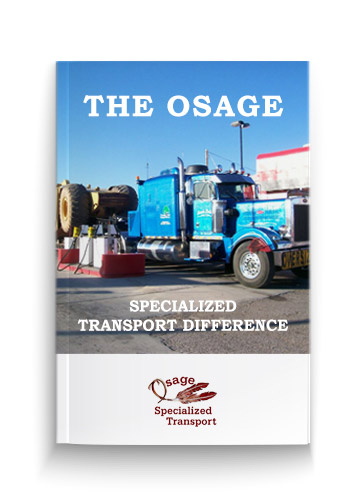 Need Heavy Equipment Hauled? We Have You Covered!
Whether hauling an oversize load, specialized construction equipment, or need a one-way freight, Osage has you covered! Download our brochure to discover the difference working with a company that has 40-plus years in the business can offer to you and your business' bottom line!
Who is Osage Specialized Transport?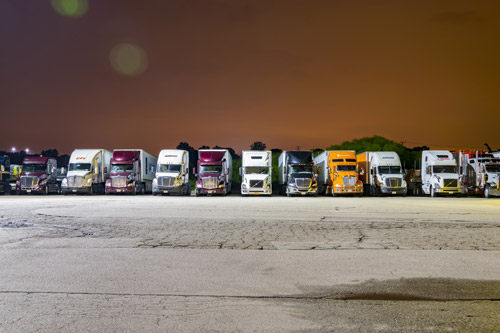 Osage Specialized Transport is a company that specializes in heavy hauling services. The company started as Native Sons Transportation in January 1995 as an independent carrier. Later, the company evolved into a trucking company working with large carriers, but it was managed by agents this time. The company continued changing its structure, and so did they have to change its name. The company stopped being based on asset agents, and now it was based on non-asset agents. Due to this, the company continued to grow, and the operators gained more freedom and became independent business owners.
Osage Specialized Transport has different types of commodities that include building, equipment, tankers, among others. The company's main objective is to ensure that we are involved with ground-level activities like helping customers in activities like loading, unloading, and taking care of the delivery paperwork required in any load. All the drivers at Osage Specialized Transport are experienced in the operation of equipment and communities hauled by our company.
---
What Transportation Services Do We Excel In?
The company specializes in several services that it offers its customers. Due to our commitment and professionalism, the company has excelled in the following areas;
Why Choose Osage Specialized Transport?
There are so many companies that you can select when you need the transportation services that you need. However, some of the reasons why you need to choose us to include; We recognize the value of our customers, representatives of our customers, transportation partners, independent drivers, and all employees.
We are also committed to ensuring that we provide excellent and quality support and performance. Therefore, we offer the best transport solutions and also logistical solutions to all our customers and drivers. Our team is composed of professionals who are not only qualified, but also very experienced in offering the specialized services that customers require. Lastly, our priority is always the customers that require our services and the drivers that ensure that we meet our customers' needs.