Founded in 1995
Greatwide Truckload Management Team Member
Top 5 Agent for Greatwide, Greentree Transportation & Midwest
Buchanan Hauling & Rigging Agent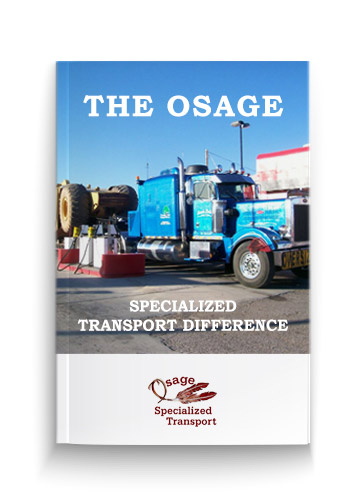 Need Heavy Equipment Hauled? We Have You Covered!
Whether hauling an oversize load, specialized construction equipment, or need a one-way freight, Osage has you covered! Download our brochure to discover the difference working with a company that has 40-plus years in the business can offer to you and your business' bottom line!
Who is Osage Specialized Transport?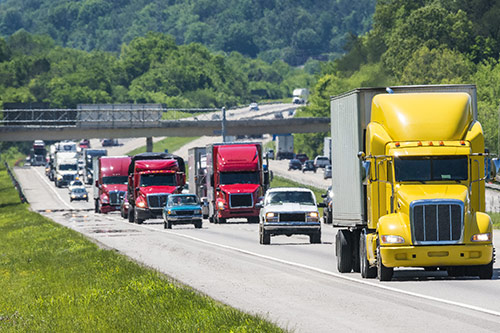 For over two decades, Osage Specialized Transport has been serving the logistics needs of the gas pipeline and construction industries all throughout the country. We are proud to serve pipeline companies in Tennessee as well as a variety of the state's heavy equipment transportation needs.
Osage's owning partners are a former driver and a former dispatcher; this gives the company the unique advantage of a perspective on the on-the-ground needs and realities of trucking in these industries that extends from upper management all the way down to each of the fleet's owner-operators. Throughout its history, the company has placed all of its focus on the customers and the drivers, and that has translated into industry-leading service and reliability.
The organization's focus on specific industries means that someone is always available to answer your technical questions and that all loads are tracked down to individual parts. Additionally, the company's cutting-edge electronic records system both speeds up processing times, ensures that copies are never lost and keeps orders and deliveries accurate and on schedule.
---
What Transportation Services Do We Excel In?
Our company has been working with the pipeline industry since the company was formed, with a particular focus on serving clients working with high-pressure gas equipment. The company got started transporting pipeline equipment for local clients in Colorado, gradually expanding to other states along the way. Our fleet now runs nationwide and into Canada and Mexico, and also regularly works with clients in the construction and automotive industries as well.
Why Choose Osage Specialized Transport?
Our central focus is on making sure things work the right way at the "ground level," from the initial paperwork and customer service to the final delivery. This means making sure that the customer is always informed and in the loop, and that the drivers that make all of this work are equipped and taken care of the property.
When you work with us you're partnering with a company that started as an independent carrier and grew to become a non-asset-based agent along the way, incorporating all of the industry's best practices as we expanded and even innovating some new ways of tracking and reporting.
Our relationships throughout the country allow us to scale up as needed, something that is particularly beneficial to the pipeline industry. We appreciate the customers that have allowed our business to thrive, and we want to give them the best service that the transportation industry has to offer.
Would you like to learn more about our TMS, or are you ready to get a project started? Give us a call today at 303-326-0374 to connect with our knowledgeable customer service team.