WEST VIRGINIA TRUCKING COMPANY
Specialized Equipment & Oversized Load Hauling
Have product, goods, or equipment you need moved to or from West Virginia? If so, call (303) 326-0374 or use the form to contact Osage Specialized Transport today for an estimate!
Founded in 1995
Greatwide Truckload Management Team Member
Top 5 Agent for Greatwide, Greentree Transportation & Midwest
Buchanan Hauling & Rigging Agent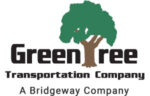 Location Contact Form
"*" indicates required fields
When you need reliable and timely transport of heavy equipment or industrial machinery anywhere in West Virginia, trust a company with experience and dedication. Osage Specialized Transport smoothly and expertly hauls your equipment, so it's there when you need it–transporting to, from, or within West Virginia.
If your equipment needs to be delivered in or picked up from any location throughout the Mountain State, our network of qualified drivers will have the ideal route prepared to ensure a safe and expedient journey. From Morgantown to Huntington, Charleston, and throughout the Monongahela National Forest, you can trust that your equipment will get to where it needs to be quickly.
Osage Specialized Transport is one of the fastest growing specialized trucking companies in this country, and has made enormous advances since our founding in 1995. It took only six years before we became an agent for Dallas Mavis Specialized Carriers, which soon became a major component of the Greatwide Truckload Management system. By committing to providing superior performance and support, and the best transport and logistical solutions to the market and customers, we have risen to the top of the specialized trucking industry. As of 2005, Osage Specialized Transport became a Top 5 agent for Greatwide, Greentree Transportation, and Midwest Specialized Transport. Just three years later, we also became a valued agent for Buchanan Hauling and Rigging.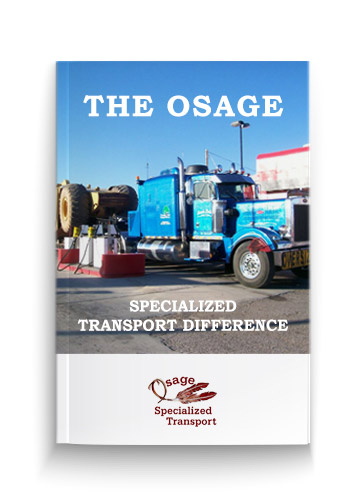 NEED HEAVY EQUIPMENT HAULED? WE HAVE YOU COVERED!
Whether hauling an oversize load, specialized construction equipment, or need a one-way freight, Osage has you covered! Download our brochure to discover the difference working with a company that has 40-plus years in the business can offer to you and your business' bottom line!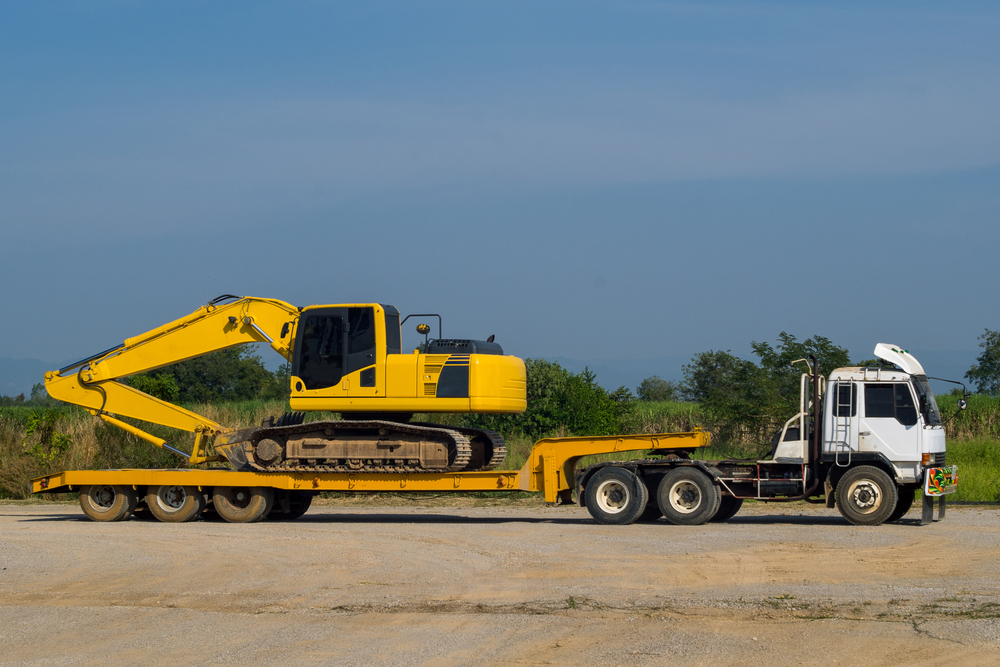 Osage Specialized Transport has always specialized in heavy hauling services, but when we changed the structure of the company in 2001, we became an agent-organized trucking company so that we could work with large carriers who employ the owners. Our strategy worked, and we began growing and becoming more successful every year. A big part of our success is due to our company philosophy which emphasizes outstanding customer service and excellent treatment of our drivers. Our co-owners have a combined 75 years of experience in transportation, operations, and proper implementation of safety features.
We have a sophisticated internal dispatch system that allows us to track and document every load we move, and this allows us to pinpoint truckers' positions at all times, right up to delivery. The primary customer for Osage Specialized Transport is the pipeline industry, especially customers owning high-pressure gas equipment, but this is not exclusive. Headquartered in Colorado, Osage Specialized Transport has branched out to have a presence in many other states, including West Virginia, and that allows us to quickly reach job sites and transport equipment accordingly.
We have a fleet of 50 trucks, many of which are on the road simultaneously, serving the needs of companies that require specialized load hauling. Probably the most important thing to remember about our company is that we consider their greatest assets to be our customers and our drivers.
WE CATER TO A WIDE VARIETY OF CLIENTELE
Our background and innovative business growth mean that we have the trucking equipment, logistical expertise, and industry-specific knowledge required to move your shipment. While we specialize in transportation logistics and hauling heavy equipment, we serve professionals from a wide range of industries.
AREAS WE SPECIALIZE IN
Heavy machinery
Agriculture equipment
Industrial manufacturing devices
Construction equipment
Aerospace components
Excavation equipment
INDUSTRIES WE SERVE
Coal excavation
Food manufacturing
Dairy farmers
Oil & natural gas pipelines
Wind energy
Local agronomy
WHAT SERVICES DO WE EXCEL IN?
Over time, our company has hauled just about every type of heavy equipment in existence across West Virginia. Our well-qualified and prepared drivers are adept at dealing with all West Virginia transport challenges, on the open road, and in congested city areas. Drivers skillfully negotiate winding interstate highways through Nail City, as well as ice-covered state roads in rural areas of West Virginia. Heavy traffic, weigh stations, and underpasses are properly navigated by skilled truckers, who are capable of making the right decisions on the fly. You can leave your heavy load to us with perfect confidence. We are uniquely qualified to help you with the following transportation services.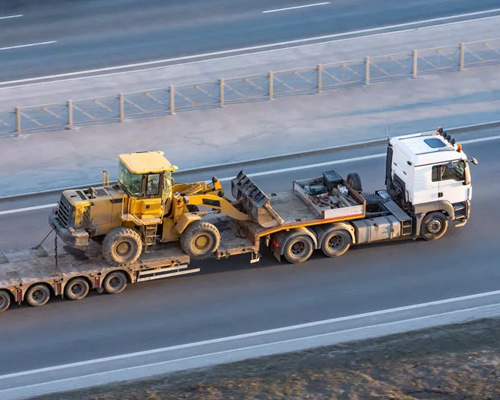 SPECIALIZED TRANSPORT & HAULING SERVICES
One of the specialized hauling services that Osage Specialized Transport provides is the movement of equipment for the pipeline industry, as well as the construction industry, and basically any other industry that relies on heavy equipment. The transportation equipment we use allows us to move either a single piece of machinery or an entire spread or job site all at once.
Our network of drivers are well versed in the conditions in the state throughout the year, and will be prepared to utilize tire chains when reasonable, in accordance with state laws.
Osage Specialized Transport is capable of providing on and off-road service of moving equipment, with constant monitoring and tracking, and we have storage facilities at various locations around the country.
Customers who have oversize or overweight loads can rely on Osage Specialized Transport to manage the transportation of these loads. We obtain all necessary permits for the movement involved. As a non-asset-based agent, we are affiliated with some of the country's largest carriers, and our owner/operators can bring very specialized equipment to a job site to accomplish whatever your transportation needs are.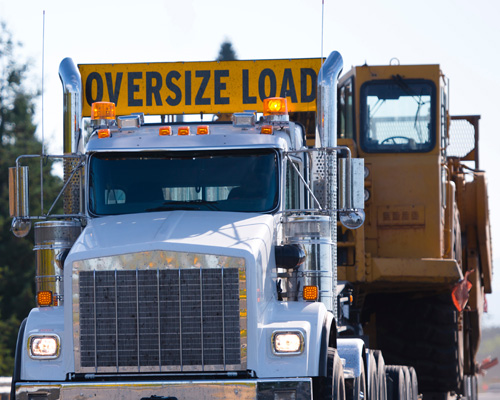 OVERSIZE LOADS & HEAVY EQUIPMENT TRANSPORT
One of our specialties is the transportation of oversize loads and wide loads. Recognizing that this kind of specialized equipment can only be entrusted to a reliable and reputable carrier, Osage Specialized Transport strives to always exceed customer expectations by observing all regulations and safety requirements of the states being driven through, regarding such specialized loads.
Oversize loads require special care, and knowledge of the appropriate routes to ensure delivery swiftly, and without incurring damage to the vehicle or the highway that is taken. Our drivers are prepared for this, so whether they need to take the I-79 north, the I-64 west, or any number of state highways in between, they will be well-prepared to do so, cutting down on your overall wait time.
Osage Specialized Transport drivers are specially trained to handle wide and oversize loads, and to react to adverse road conditions, steep or winding highways, and sometimes even uneven surfaces. It's also necessary to train drivers to handle heavy traffic around them while moving an extra-large or wide load through an area.
Since we maintain great relationships with all our drivers and customers, all these considerations are undertaken enthusiastically, and the result is superior performance and a high level of customer satisfaction.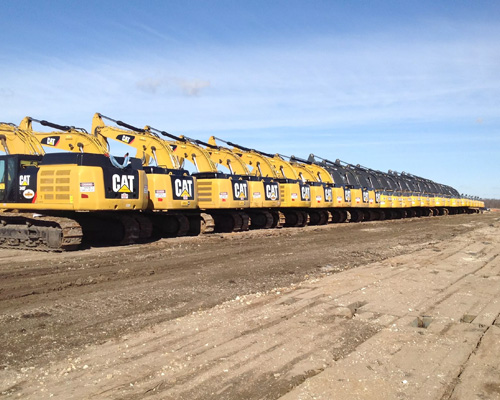 LOGISTICS & TRANSPORTATION MANAGEMENT
Transporting equipment across the country is incomplete when it's not accompanied by the ability to supply logistical needs and to coordinate and track the loads being moved. That's why Osage Specialized Transport has a full logistics and transportation management system, in order to stay on top of the freight transport needs required by customers.
We always employ the best carriers for every job, and their knowledge of the area paired with our dedicated transport management system means that they will pick the best route every time. So if they need to stop at any of the 12 weigh stations across the state, this will be factored in ahead of time, reducing lengthy detours.
Any client of ours will always have a dedicated internal dispatcher and logistics agent, which allows them to quickly adapt to any circumstances that emerge on the roadways. Everything from a normal pickup of a scheduled load to coordinating an LTL pickup, or adapting to schedule revisions can easily be accommodated by the system.
It also allows us to track all loads at any stage of transport, providing up-to-the-minute information on all loads being transported. One of the most appealing features of the system is how easily it can be integrated to provide customers with all tracking information. The open API format allows customers to obtain load information and to always know what's happening with a transport in progress.
WHY CHOOSE OSAGE SPECIALIZED TRANSPORT?
There are many great reasons why you should choose Osage Specialized Transport over any other specialized transport company. Our record of growth and success will impress anyone in the industry, as it reflects a consistent expansion and increase of responsibility throughout our entire history.
The fact that the Osage Specialized Transport has such broad experience in transporting wide and oversize loads all around the country should be a major factor in assessing our competence and skill. We also employ some of the best long-distance drivers in the country, all of whom have been well trained in the management of specialized loads and in how to drive safely through all types of road conditions. The internal dispatch program we have setup is highly sophisticated and capable of tracking every load at all times, regardless of where it happens to be.
Another good reason to choose Osage Specialized Transport is that we can operate virtually anywhere in the country, including West Virginia, since our company maintains a presence in many different states. Perhaps the best reason to choose Osage Specialized Transport is the fact that we were founded on the philosophy that our greatest assets are our customers and our drivers, and that makes Osage Specialized Transport an enlightened company that delivers superior performance every time.
HAVE MORE QUESTIONS? REACH OUT!
Get our logistic expertise on your side and enjoy trouble-free freight operations in West Virginia. Contact Osage Specialized Transport online or call us at (303) 326-0374 today!
MORE STATES WE OFFER TRUCKING SERVICES IN