VIRGINIA TRUCKING COMPANY
Specialized Equipment & Oversized Load Hauling
Have product, goods, or equipment you need moved to or from Virginia? If so, call (303) 326-0374 or use the form to contact Osage Specialized Transport today for an estimate!
Founded in 1995
Greatwide Truckload Management Team Member
Top 5 Agent for Greatwide, Greentree Transportation & Midwest
Buchanan Hauling & Rigging Agent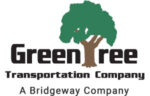 Location Contact Form
"*" indicates required fields
Osage Specialized Transport is a non-asset based agent-organized trucking company with headquarters in Denver, Colorado, and McKinney, Texas. Founded in 1995 as an independent carrier, we have grown over the years to become a heavy haul and specialty equipment trucking company of choice in the areas that we serve. We work with larger carriers and heavy-equipment-related businesses to provide a wide range of reliable and affordable transportation and logistics solutions.
Today, our services cover all phases of transportation for machinery used in mining, construction, farming, oilfields, and manufacturing. As our company has grown, so has our commitment to providing convenient heavy equipment hauling services.
At Osage, we focus on working for the customers and the drivers. By providing the best transport and logistical solutions to the markets, we believe that this allows us to offer the support and performance that customers and drivers need.
As a small business, we are in a great position to offer customized transport solutions that meet the needs of our clients. With over 40 years of experience, you can trust us to deliver your cargo anywhere in the U.S and Canada.
WHAT SERVICES DO WE EXCEL IN?
Osage is among the top five agents for several large carriers. Our networks give us access to large truck fleets, making it possible for us to deliver versatile services.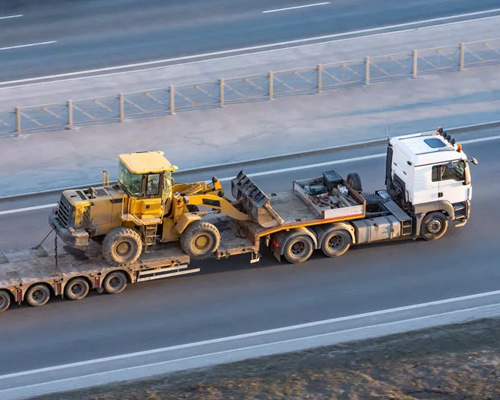 SPECIALIZED TRANSPORT & HAULING SERVICES
When you choose to work with us, you can be sure of superior service compared to a brokerage company. Our specialty transport services are for both heavy equipment and machinery and cover all phases of transportation. These services also include permit service, storage in specific areas, device tracking, and round-the-clock real person contact to ensure you have peace of mind.
Our team of drivers know the state of Virginia and the surrounding area exceedingly well, so you can rest assured that your shipment will get where it needs to be quickly and safely. Whether your needs will take them north on the I-95 into DC, or west on the I-64 and I-81, they are more than prepared to deliver your cargo do its destination promptly and safely.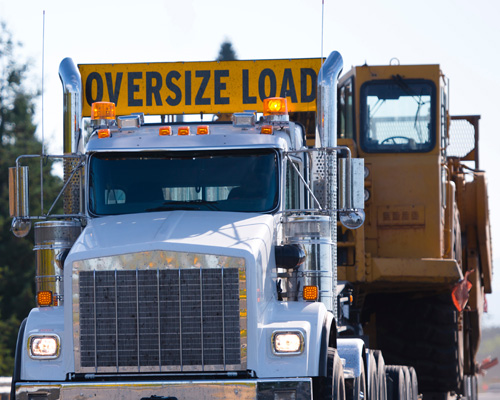 OVERSIZE LOADS & HEAVY EQUIPMENT TRANSPORT
If you use heavy equipment and vehicles to run your business, you will not entrust the responsibility of transporting them to just anyone. We have the right machinery to ensure safe haulage of heavy loads anywhere in the United States and Canada. Whether the journey involves moving the goods over uneven surfaces, winding roads, slippery surfaces, or steep areas, our skilled drivers will see to it that they arrive intact and in good time.
Our experienced drivers will know the best practices for transporting your oversized loads, so whether they need to cross the Appalachians, or navigate the complex conditions surrounding Richmond or the routes out to Virginia Beach, they will be able to plot the optimal route that will not only keep your shipment safe and secure, but also provide safety and security to the trucking routes that they are utilizing.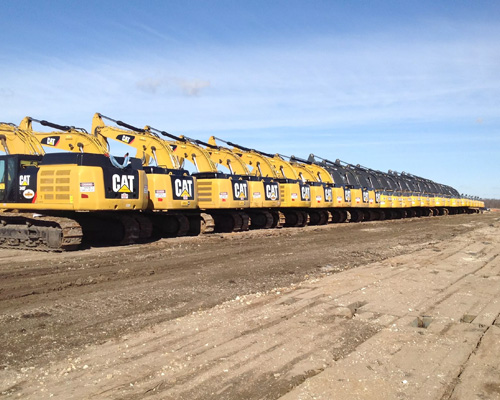 LOGISTICS & TRANSPORTATION MANAGEMENT
Coordination and tracking are critical when it comes to freight servicing. We will not only assign you an internal dispatcher and logistics agent but also use our transportation management systems to ensure we are running on schedule and provide you with up-to-date information about your cargo. We work hard to see to it that all loads and invoices are processed fast and that your vital records are protected. Our mission is to help you improve your freight operations.
Our drivers will be able to use our dedicated logistics system to have updated information as to the optimal route when planning the pickup and delivery of your cargo throughout the state. This system will even provide them with the location and operational status of all 32 weigh stations throughout the Commonwealth of Virginia.
WHY CHOOSE OSAGE SPECIALIZED TRANSPORT?
Reliable heavy hauling services will help you avoid delays and inefficiencies that could cost you money. Here is why you should consider Osage when looking for hauling and logistical services.
WIDE RANGE OF SERVICES
Osage provides a wide range of services, making us your go-to heavy haul and specialized trucking company. Whether you need specialized hauling, oversize load, or logistics services, we will help you get your cargo to its destination safely and in good time.
FRIENDLY STAFF
As a company that recognizes the value of our customers, we strive to provide excellent customer service. When you work with us, our friendly and helpful staff will work hard to ensure you enjoy reliable, convenient, and affordable transport services. We also have live phone support 24 hours a day to answer your questions and address your concerns.
EXTENSIVE INDUSTRY EXPERIENCE
Transporting heavy equipment and machinery safely requires skills and experience. As a company, we have over 40 years of experience in this industry, a factor that enables us to provide seamless freight services
MORE STATES WE OFFER TRUCKING SERVICES IN