Founded in 1995
Greatwide Truckload Management Team Member
Top 5 Agent for Greatwide, Greentree Transportation & Midwest
Buchanan Hauling & Rigging Agent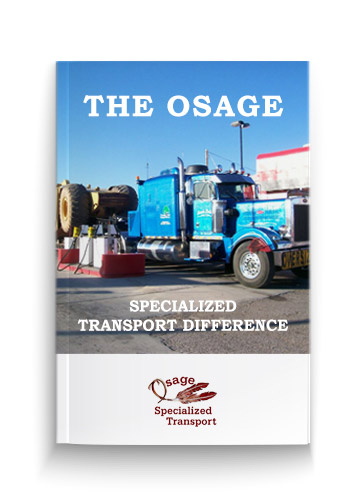 Got Specialized Transportation Needs? We Have Solutions!
Whether hauling an oversize load, specialized construction equipment, or need a one-way freight, Osage has you covered! Download our brochure to discover the difference working with a company that has 40-plus years in the business can offer to you and your business' bottom line!
Who is Osage Specialized Transport?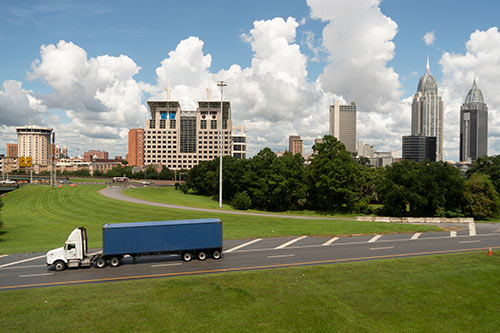 Osage Specialized Transport is a locally owned and operated, heavy machinery moving and specialty equipment trucking company. Founded in 1995 as an independent carrier, we have When our company was originally formed in 1995, we were known as Native Sons Transportation, and we were independent carriers at that time. It only took us a few years to realize that we could achieve a whole lot more by becoming a non-asset-based company, and instead working as a shipping agent for our clients. So we reconfigured the company entirely, while retaining ownership and support staff, and changed our name to Osage Specialized Transport.
Now we have become one of the premier trucking agents in the country, and we are affiliated with some of the largest carriers in the US, which means we have a great relationship with some of the best owner/operators. Our two owners have a combined 75 years of experience in the freight industry, and that has allowed them to see the big picture from a number of different perspectives.
This is why we can effectively communicate with truckers and customers, to make sure that our shared objectives are achieved, on-time, and with no harm to any of the loads. We can deliver loads to any state in the US, as well as any of the Canadian provinces, so no matter where your load needs to go, we can get it there for you promptly and safely.
---
What Transportation Services Do We Excel In?
With over 40 years of experience in the industry, we know that the needs of our clients vary. This is why Osage Specialized Transport offers a broad range of services.
Why Choose Osage Specialized Transport?
We feel that there are several strong reasons why you should choose our company over any of our competitors. First of all, we operate in every state in the union, as well as Canada, so we have greater versatility and flexibility than almost any other trucking agent in the business. Having been in business for about 25 years now, we have accumulated a network of contacts in the trucking industry which allow us to work with the best carriers and the best drivers, so as to get your loads moved efficiently from place to place.
We have an outstanding record for safety and for reliability, and those are two characteristics held in high regard by everyone in the trucking industry. You also won't find a better company for customer service, and for customer satisfaction. We treat every job as though it's the most important one, and we treat every customer as though they're the most important one. We have the experience, the knowledge, and the right attitude, and that's what our customers appreciate the most.