CALIFORNIA TRUCKING COMPANY
Specialized Equipment & Oversized Load Hauling
Have product, goods, or equipment you need moved to or from California? If so, call (303) 326-0374 or use the form to contact Osage Specialized Transport today for an estimate!
Founded in 1995
Greatwide Truckload Management Team Member
Top 5 Agent for Greatwide, Greentree Transportation & Midwest
Buchanan Hauling & Rigging Agent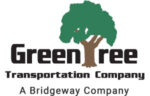 Location Contact Form
"*" indicates required fields
The simplicity of specialized transport is one truck, an oversize load and a final destination. This business concept has provided a working relationship between companies that have the utmost trust and respect for one another. Osage Specialized Transport brings a sense of integrity when delivering outstanding service to their clients.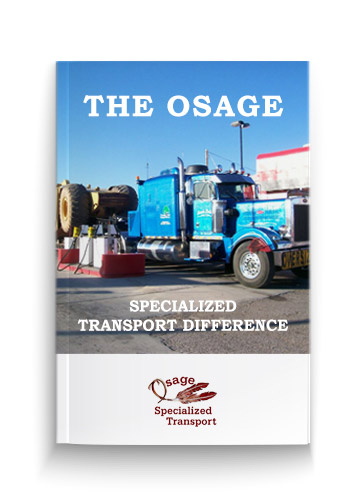 NEED HEAVY EQUIPMENT HAULED? WE HAVE YOU COVERED!
Whether hauling an oversize load, specialized construction equipment, or need a one-way freight, Osage has you covered! Download our brochure to discover the difference working with a company that has 40-plus years in the business can offer to you and your business' bottom line!
WHO IS OSAGE SPECIALIZED TRANSPORT?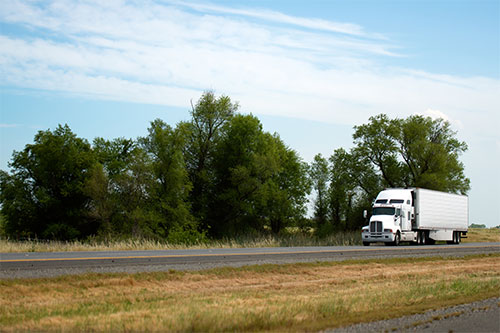 In January of 1995, Osage was created to serve the oversize hauling industry. The company's operators strive to assist with setting up construction work sites by unloading and loading heavy-duty equipment without disrupting a client's workflow. And for those who have out of town job sites, Osage Specialized Transport can assist tracking a shipping order with their internal dispatch system. Plus, we have every invoice order on file, so you can confirm which employee signed for the equipment upon arrival.
Our biggest clients are those firms in the pipeline industry as we have transported heavy-duty equipment in projects all across our country, including to the states of Colorado, Wyoming, Montana and North Dakota. We will continue to set the standard in hauling oversize loads in the United States and Canada.
Our working relationship with independent contract drivers has been an outstanding, long-lasting affair. Each respects the other's role in the process. The paperwork of every delivery run is expedited immediately, so both parties will be paid on time. Everyone agrees that digital driving logs have changed the hauling industry for the better. It has reduced the communication lag on both ends as technology has allowed customer service to become more efficient.
This allows us to get a driver and vehicle to your site very quickly, and to carry out whatever kind of shipping you have in mind. We have a sophisticated logistics and transport management system which allows us to closely monitor the progress of our vehicles, so we're always aware of their location and status. When you partner with us, you can count on reliable transportation and the safe arrival of your goods, on time and 100% intact.
AREAS WE SPECIALIZE IN
Heavy machinery
Agriculture equipment
Industrial manufacturing devices
Construction equipment
Aerospace components
Excavation equipment
INDUSTRIES WE SERVE
 Coal excavation
 Food manufacturing
 Dairy farmers
 Oil & natural gas pipelines
 Wind energy
 Local agronomy
WHAT TRANSPORTATION SERVICES DO WE EXCEL IN?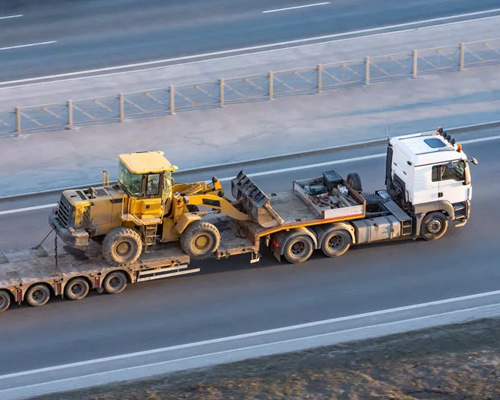 SPECIALIZED TRANSPORT & HAULING SERVICES
Osage Specialized Transport is a non-asset agent who is affiliated with several oversized load carriers. These relationships are very beneficial in today's business world as the transportation industry is fast-paced and competitive. The difference being that Osage has the tools to be flexible, fast and efficient for our client needs. Each staff member has the experience to solve complex transportation issues by keeping a line of communication open with customers until there is a resolution to the problem.
We specialize in transporting oversize loads anywhere in the United States and Canada. Construction companies rely on heavy duty equipment and vehicles to assist with meeting tight work schedules at various job sites all across the country. In the end, they're looking for a reliable work partner who can haul their heavy equipment to a destination without delay. Time and again, Osage has proven to be the right choice. Our staff goes the extra yard in making sure your haul arrives safe and intact.
When it comes to logistical planning, none of the competition comes close to the amount of preparation offered by Osage. We have the ability to coordinate, track and adapt to every one of your specific needs. Once you have agreed to become a client, we assign a dedicated dispatcher who is able to confirm the condition of your freight while en route to your desired location. Upon request, you will receive the latest information on your haul and estimated date of arrival to a job site.
9 KEY WAYS WE SET OURSELVES APART
Wondering what sets us apart from the others?! In the transit field, experience matters, as does a strong, customer-satisfaction mindset. At Osage, we excel in these areas, which encompass and inform everything else we do. As full-service logistics and transporting agents, we put customer needs first. That's why our California customers trust us for all types of heavy hauling–and you can, too. Important features of our hauling business and services that make us stand out include:
#1 DEDICATED DISPATCH CONTACT
Your assigned logistics manager stays on top of all the details related to the location and timing of your heavy machinery transportation.
#2 EASY-ACCESS TRACKING
We can easily and precisely track your load by any data point, such as serial, machine, or customer ID numbers.
#3 SECURE CONNECTION
Our sophisticated information-sharing setup is designed to readily provide data, reports, invoicing, and more. All the details are at your fingertips, accessed via a user-friendly interface.
#4 LOAD BOARD SUPERVISION
Using our TMS, you can ensure truck drivers are on schedule, and in DOT compliance, for maximum productivity and cost-effectiveness.
#5 BACKGROUND
Company owners and staff have boots-on-the-ground experience in all aspects of long-haul trucking and logistic tracking.
#6 PREPARATION
We have the tools and equipment to ensure your heavy machinery is transported safely and on time.
#7 INDUSTRY PARTNERSHIPS
We maintain valuable relationships with several large carriers that help us ensure your machinery moves problem-free from point A to point B.
#8 FLEXIBILITY
We work across a variety of industries that fuel the vibrant California economy. We move a single piece of machinery or your whole spread.
#9 TECHNOLOGY
We use cutting edge technology to keep you informed and streamline the heavy machinery shipping process to support your business growth. We help our independent truckers succeed and exceed your expectations with proprietary transportation management systems and communications channels.
MORE STATES WE OFFER TRUCKING SERVICES IN