CONNECTICUT SPECIALIZED & OVERSIZED TRUCKING SERVICES
Have product, goods, or equipment you need moved to or from Connecticut? If so, call (303) 326-0374 or use the form to contact Osage Specialized Transport today for an estimate!
Founded in 1995
Greatwide Truckload Management Team Member
Top 5 Agent for Greatwide, Greentree Transportation & Midwest
Buchanan Hauling & Rigging Agent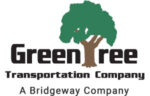 Location Contact Form
"*" indicates required fields
When you run a business, it's important to make sure you have shipping solutions you can count on. The problem is different businesses have different needs. While one business might be fine with a standard freight company, others may need specialized shipping solutions to make things work.
At Osage Specialized Transport, we provide a wide range of shipping solutions to help you get your packages where they need to go. In addition to our standard trucking and shipping services, we also provide specialized equipment and oversized load hauling for companies who need it. Whether you need heavy equipment for a construction site or you have an oversized load you need hauled from coast to coast, Osage Specialized Transport is here to help.
CONNECTICUT TRUCKING COMPANY
When you need a reliable trucking company in Connecticut, you can count on Osage Specialized Transport. With nearly 30 years of experience, Osage Specialized Transport is one of the most trusted trucking companies in the nation. The fact that we provide a range of specialized transport services in addition to standard trucking and shipping makes us an even more popular choice for business owners.
HOW OSAGE SPECIALIZED TRANSPORT SERVES CONNECTICUT
At Osage Specialized Transport, we know how important shipping is to the success of Connecticut businesses. From logistics services to trucking, freight brokerage and more, you can count on us to take care of all your shipping needs from start to finish. Thanks to a robust driver support system and a commitment to serving our customers, we make sure every business owner in Connecticut has the transport services they need to keep their business up and running.
SPECIALIZED TRANSPORT & HAULING SERVICES
Having direct communication with these owner-operators, allows us to deliver superior service as opposed to many of the brokerages which lack that capability. Some of the specialized services that we handle routinely are movement for the pipeline industry, heavy equipment, construction industry, machinery tracking, storage in specified areas, service of moving gear, permit service for oversize or overweight loads, moving an entire spread or jobsite, or moving single pieces of hardware. From Pocatello to Coeur d'Alene, our drivers are prepared to ship your load safely and promptly to its final destination.
OVERSIZED LOAD
Shipping small loads is fairly simple, but things get a bit more complex if you need to transport an oversized load. In addition to hauling specialized equipment and heavy machinery, Osage Specialized Transport can also help you transport oversized loads from one spot to another. Whether you need to move an oversized load 100 miles or thousands of miles, we can make sure you have the shipping solutions you need at your fingertips.
LOGISTICS & TRANSPORTATION MANAGEMENT
On top of taking care of the actual shipping process, Osage Specialized Transport can help simplify the logistics & management side of making sure shipments reach their destination safely and on time. Our freight brokers can help you save money on shipping costs without sacrificing shipment quality, whether you're transporting something small, oversized, or specialized. We'll even take care of things like shipping labels, tracking and more.
SPECIALIZED TRANSPORT & HAULING SERVICES IN CONNECTICUT
If your Connecticut business relies on specialized transport and hauling services, you need to make sure you have a good trucking company on your side. At Osage Specialized Transport, we can handle everything from logistics to oversized load-hauling, and everything in between.
Some of the specialized transport and hauling services we commonly provide include:
Moving equipment for construction companies
Moving pipeline equipment
Moving entire spreads and job sites
Obtaining oversize and overweight permits
Equipment tracking
Equipment storage in specific areas
Obtaining permits and shipping oversized loads and specialized equipment can be tough, but these are absolute necessities if you work in industries such as construction. At Osage Specialized Transport, we work hard to make sure your Connecticut business has easy access to the shipping solutions you need, whether that means transporting an entire job site or moving pipeline equipment. If you need a specialized transport and hauling service to help you take care of your company's shipping needs, contact Osage Specialized Transport today.
MORE STATES WE OFFER TRUCKING SERVICES IN