DELAWARE TRUCKING COMPANY
Specialized Equipment & Oversized Load Hauling
Have product, goods, or equipment you need moved to or from Delaware? If so, call (303) 326-0374 or use the form to contact Osage Specialized Transport today for an estimate!
Founded in 1995
Greatwide Truckload Management Team Member
Top 5 Agent for Greatwide, Greentree Transportation & Midwest
Buchanan Hauling & Rigging Agent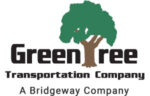 Location Contact Form
"*" indicates required fields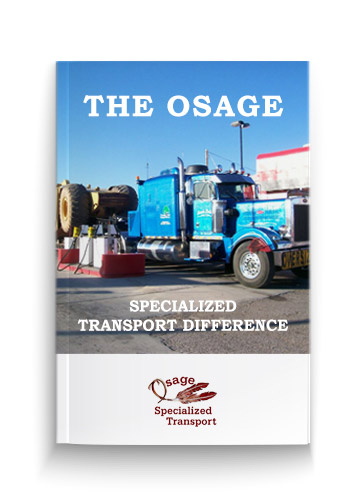 NEED HEAVY EQUIPMENT HAULED? WE HAVE YOU COVERED!
Whether hauling an oversize load, specialized construction equipment, or need a one-way freight, Osage has you covered! Download our brochure to discover the difference working with a company that has 40-plus years in the business can offer to you and your business' bottom line!
WHO IS OSAGE SPECIALIZED TRANSPORT?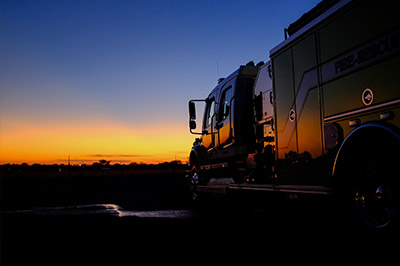 Osage Specialized Transport is a long-distance and oversized cargo specialized transportation firm. We operate as a full-service logistics and transportation company and have over four decades of experience in this field. We have relationships with large carriers across the country, which allows us to provide practical and versatile service. As such, we can offer a wider range of transportation options at lower prices, including:
Flatbed Shipping
Industrial Vehicle Shipping
Entire Jobsite Relocation
Our years of success are due to a dualistic approach from our company. We feel that we work for two entities: the customer and the driver. Using this approach has allowed us to grow and expand our business to the point it is at today. We offer full-service transportation and logistics to each one of our clients and strive to turn our clients into repeat customers. We have leveraged our growth by becoming a non-asset-based company, which allows our drivers the ability to grow as their own independent business owners.
WE EXCEL IN SPECIALIZED TRANSPORTATION
As a non-asset-based agent operating in Delaware, we are able to provide the owner operators we work with specialized equipment orders and shipments through the large carriers we are affiliated with. We provide superior service to that of a standard brokerage company due to our direct contact and communication with our drivers along every step of the trip. Here is a breakdown of services we offer:
On and off-road services
Heavy equipment/construction industry transportation
Single item shipping to full job site transportation
Full equipment tracking with 24-hour contact with a real person
Overweight/oversize permit service
Our experienced team at Osage Specialized Transport is able to work with you to go into greater detail to cover any other needs you may have. When you are looking for an experienced and professional specialized transportation company, think of Osage Specialized Transport, Inc.
WHY CHOOSE OSAGE SPECIALIZED TRANSPORT?
Our team is able to provide transportation across the continental US and Canada. We provide several options for long distance hauling as well. With Osage Specialized Transport, you are able to keep track of your shipment, know what to expect upon delivery, and have a clear understanding of the overarching process for the shipment. As a specialized equipment shipping company offering fantastic rates and excellent service to our clients in Delaware, we want you to ship with confidence when working with us. Our team uses advanced, proprietary transportation management solutions to offer you increased efficiency, visibility, speed, and security, all while keeping prices down.
MORE STATES WE OFFER TRUCKING SERVICES IN