---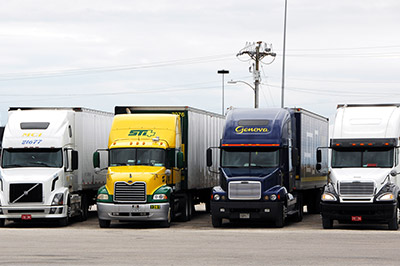 Who is Osage Specialized Transport?
At Osage Specialized Transport, we have a long history. We started in the heavy hauling industry as Native Sons Transportation in 1995. As an independent carrier, we decided that it was important to expand – and in 2001, we became an agent to work with larger carriers. As we changed our structure to adapt to the new business, Osage Specialized Transport was born.
Our philosophy has stayed the same since the very beginning. We are here to work for both the customers and the drivers. We also have a 50/50 partnership with Alvin Chowning and Gineva McKinney. Their combined 75 years of experience guide us in providing the highest level of services for transportation, operations, and safety.
We take a ground-level approach to be involved in all the processes. We help with everything from loading and unloading at the job sites to requiring proof of delivery. We have an impressive fleet of drivers that are familiar with the equipment and commodities that are being hauled.
We work primarily with the pipeline industry. We understand the need for expedited services, and it is one of the reasons why we have our own internal dispatch program. It allows us to keep all the documents and records straight on loads to talk about where they are, what they are moving, and more.
While we are based in Colorado, we have been moving south regularly – and we are excited to bring our trucking services to Florida.
---
What Transportation Services Do We Excel In?
At Osage Specialized Transport, we offer a wide array of services to ensure that our customers' needs are met with each job.
Why Choose Osage Specialized Transport?
Our goal at Osage Specialized Transport is to stand out from the other hauling and trucking companies in Florida.
We are unique in our approach because we are equally committed to our customers and our owner/operator drivers. We also keep a lot of our services in-house to ensure that we can deliver the quality of service that everyone has come to expect from us.
When you work with us, you can expect:
A fleet that runs nationwide
Electronic logs to offer more updates and boost productivity
Payments to be processed in a timely manner
An internal dispatch program to offer up-to-date information
Premium customer service as we offer to be a second set of hand
Our customers buy and operate some of the best equipment on the market. They depend on us to provide them with the loading, hauling, and unloading services needed to keep them operational.
Learn more about how we can help with your needs in Florida and across the US by calling us today.