GEORGIA TRUCKING COMPANY
Specialized Equipment & Oversized Load Hauling
Have product, goods, or equipment you need moved to or from Georgia? If so, call (303) 326-0374 or use the form to contact Osage Specialized Transport today for an estimate!
Founded in 1995
Greatwide Truckload Management Team Member
Top 5 Agent for Greatwide, Greentree Transportation & Midwest
Buchanan Hauling & Rigging Agent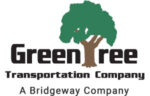 Location Contact Form
"*" indicates required fields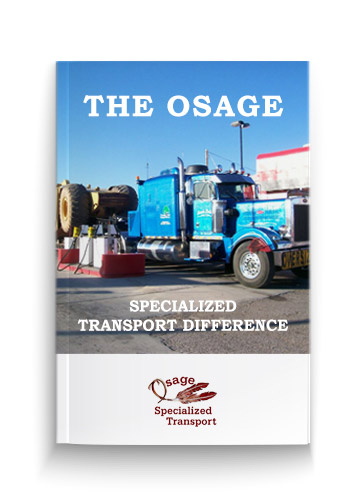 NEED HEAVY EQUIPMENT HAULED? WE HAVE YOU COVERED!
Whether hauling an oversize load, specialized construction equipment, or need a one-way freight, Osage has you covered! Download our brochure to discover the difference working with a company that has 40-plus years in the business can offer to you and your business' bottom line!
WHO IS OSAGE SPECIALIZED TRANSPORT?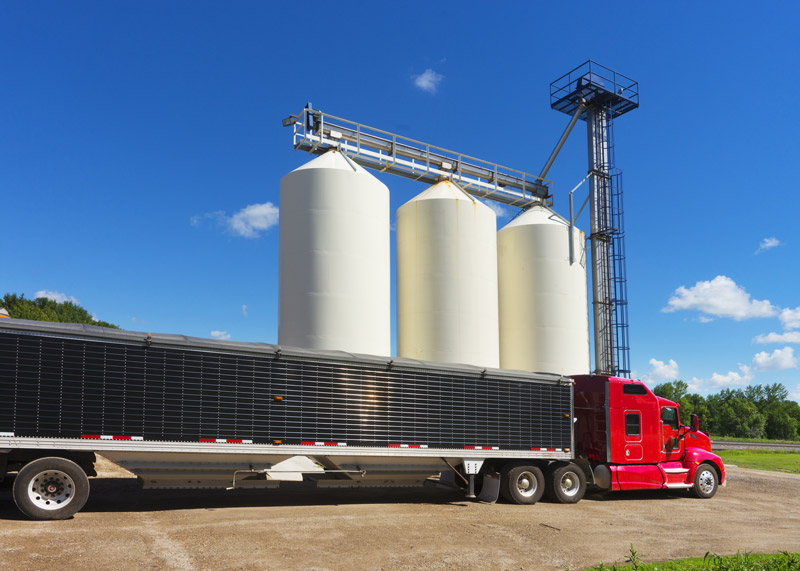 Osage Specialized Transport is a nationwide trucking company and logistics specialists. Since 2001, we have been a proud locally owned and operated small business offering a wide range of trucking, flatbed trucking, transportation, hauling and logistical services. With over 40 years experience and connections with a variety of carriers, we ensure top-notch customer service through helpful, friendly and hardworking staff members.
WHAT TRANSPORTATION SERVICES DO WE EXCEL IN?
Whether hauling an oversized load or you're in need of heavy equipment, we've got you covered! We're a non-asset based agency affiliated with larger carriers and we're happy to be able to provide our clients with company controlled owner/operators with specialized trucking equipment. In order to succeed in today's fast-paced competitive industry, you need access to tools that are flexible, fast and functional. That's why we offer specialized hauling solutions and a suite of communications tools to not only increase efficiency, but also boost effectiveness, speed and visibility. Additionally – we offer quality trailer options depending on the specific needs of each customer:
Flatbed
Step Deck Stretch
Flatbed Stretch
Step Deck
Wide and oversize loads are our go to. We know that our customers rely on your heavy equipment and vehicles to run business. It can be challenging to find trusting companies who will ensure everything that is hauled arrives safely and intact. Here at Osage, we take pride in that. Plus – we transport anywhere in the United States and Canada. Need to move a single piece of heavy equipment or move an entire spread or job site? Great! We can take care of that. Between the different and ever-changing laws to all sorts of extra considerations, we understand the process from loading to unloading at the destination.
Freight servicing is incomplete without the ability to coordinate, track and adapt to logistical needs. That's exactly why we offer robust capabilities when it comes to planning and demands through transportation management (TMS) systems. The modern electronic logs have changed the transport industry, reducing the time frame on the heavy haul trucking business. We also have an internal dispatch in place for direct communication, tracking ability, full integration and load boards which helps keep everything and everyone on time and fully compliant.
We've also been continuing to keep up with how the industry does make changes – including the electronic logs. We see the need and we implement from here to make sure we're always one step ahead.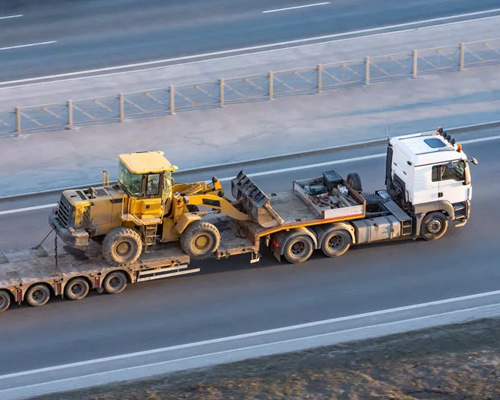 SPECIALIZED TRANSPORT & HAULING SERVICES
If you're looking for a company that can provide specialty hauling services in the state of Alabama, look no further than Osage Specialized Transport. We are affiliated with some of the largest trucking carriers in the nation, and that means we have access to some very specialized equipment that is often needed for the transportation of super heavy or wide loads.
This gives us far greater access to specialty equipment than any other company in the industry, and we're often called upon to transport extremely heavy machinery to destinations all over the country. Compared to a brokerage company, we can deliver far superior service, because we're in constant communication with all our drivers, so we can always keep you informed about delivery dates and progress. We also employ the most professional and knowledgeable drivers that we can find, so you can be assured that from Huntsville to Mobile, and throughout the Talladega National Forest, we will be able to pick-up or deliver your equipment exactly where it needs to be promptly and safely.
WHY CHOOSE OSAGE SPECIALIZED TRANSPORT?
It takes specially trained, highly skilled drivers who have the ability to react quickly in any situation whether that be icy roads to heavy traffic. Our company drivers and customers are our best asset! We run a routine fleet of at least 40 trucks and we plan to increase that number in the future as our pipeline gets busier each year. This allows our drivers to get home when needed while keeping a task force of trucks to take care of any necessary work.
As we always say, "we work for two entities; the customers and the drivers". We work day in and day out to maintain strong customer relations both on the job sites as well as with all customer offices.
Think of us as your second set of hands to complete the project! Here at Osage, we consider yourself extremely lucky. Due to our success over the decades, we are able to offer some of the best pricing models and we have direct communication at all times with the driver which gives us the ability to supply superior services in comparison to a brokerage company. These are only a few of the reasons we hope you choose to work with us.
MORE STATES WE OFFER TRUCKING SERVICES IN