IDAHO TRUCKING COMPANY
Specialized Equipment & Oversized Load Hauling
Have product, goods, or equipment you need moved to or from Idaho? If so, call (303) 326-0374 or use the form to contact Osage Specialized Transport today for an estimate!
Founded in 1995
Greatwide Truckload Management Team Member
Top 5 Agent for Greatwide, Greentree Transportation & Midwest
Buchanan Hauling & Rigging Agent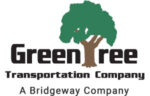 Location Contact Form
"*" indicates required fields
We have been involved in the heavy trucking industry for more than 25 years now, and during that time we have grown a great deal from when we started out as a small independent carrier. In that span of time, technology has improved greatly in the trucking industry, and we have taken full advantage of those developments to make use of a superior logistics and transport management system.
We might be headquartered in Denver, Colorado, but we have a presence in virtually every state in the country, as our owner-operator carriers deliver loads all over North America, and of course especially in the United States. We take great pride in the fact that we have come such a long way in our growth, and are now able to provide premier hauling services such as for oversized loads, logistics and transportation management systems, and specialized hauling services. In the coming years, we expect to achieve even more, while we continue to deliver top-notch service to all of our clients.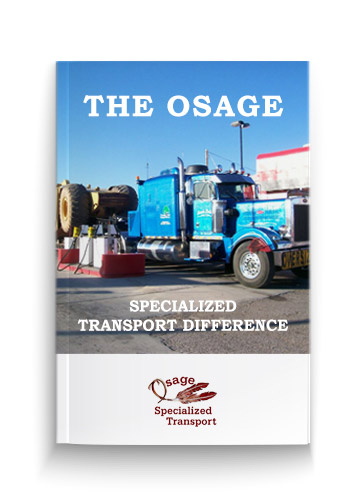 NEED HEAVY EQUIPMENT HAULED? WE HAVE YOU COVERED!
Whether hauling an oversize load, specialized construction equipment, or need a one-way freight, Osage has you covered! Download our brochure to discover the difference working with a company that has 40-plus years in the business can offer to you and your business' bottom line!
WHO IS OSAGE SPECIALIZED TRANSPORT?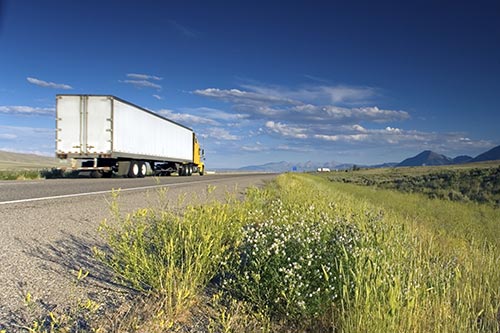 Osage Specialized Transport Inc. is an agent-organized trucking company which specializes in working with large carriers who employ owner-operators of long-haul trucks. Originally founded in 1995 as Native Sons Transportation, the company transitioned from an asset-based company to a non-asset based company in 2001, when it also changed the company name. This gave the organization an opportunity to experience considerable growth, and it also favored the owner-operators, who could then become independent business owners.
At present, the company specializes in hauling for the pipeline industry, concentrating on high-pressure gas machinery. Many of this country's biggest corporations are clients of Osage, for instance John Deere, Hitachi, Komatsu, Volvo, Caterpillar, and Link-belt. In addition to hauling loads throughout the entire United States, the organization also makes regular trips to Mexico and into Canada to service the pipeline industry.
WE CATER TO A WIDE VARIETY OF CLIENTELE
Our background and innovative business growth mean that we have the trucking equipment, logistical expertise, and industry-specific knowledge required to move your shipment. While we specialize in transportation logistics and hauling heavy machinery, we serve professionals from a wide range of industries.
AREAS WE SPECIALIZE IN
Heavy machinery
Agriculture equipment
Industrial manufacturing devices
Construction equipment
Aerospace components
Excavation equipment
INDUSTRIES WE SERVE
Coal excavation
Food manufacturing
Dairy farmers
Oil & natural gas pipelines
Wind energy
Local agronomy
WHAT TRANSPORTATION SERVICES DO WE EXCEL IN?
In the area of specialized transit, We are affiliated with many of the country's larger carriers, and our specialty hauling trafficking services based in Denver, CO offer a broad base for various types of equipment. Company-controlled owner-operators are thus provided with specialized equipment which no other single organization has access to.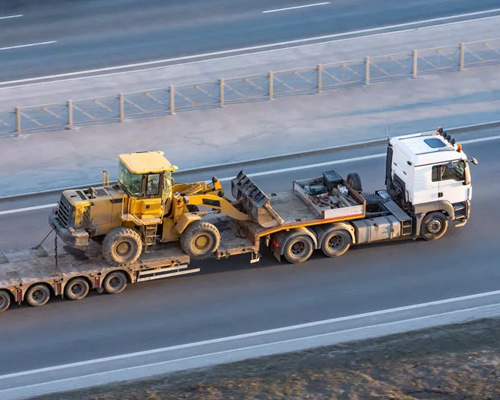 SPECIALIZED TRANSPORT & HAULING SERVICES
Having direct communication with these owner-operators, allows us to deliver superior service as opposed to many of the brokerages which lack that capability. Some of the specialized services that we handle routinely are movement for the pipeline industry, heavy equipment, construction industry, machinery tracking, storage in specified areas, service of moving gear, permit service for oversize or overweight loads, moving an entire spread or jobsite, or moving single pieces of hardware. From Pocatello to Coeur d'Alene, our drivers are prepared to ship your load safely and promptly to its final destination.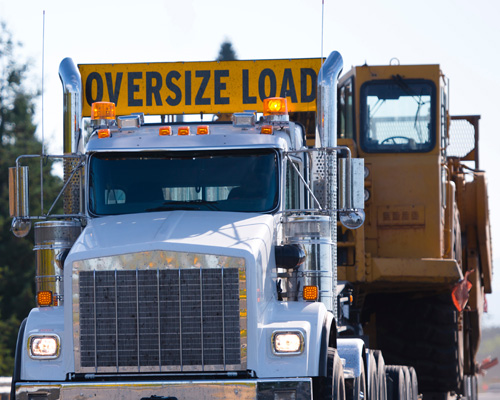 OVERSIZE LOADS & HEAVY EQUIPMENT TRANSPORT
Another specialty of the company is hauling oversized loads, and this kind of heavy machinery can't be entrusted to just anyone. Not only are our operators safe and extremely experienced, but we deliver to virtually any destination in the United States or Canada. Our operators are aware of the laws and regulations regarding oversized loads, and they have been specially trained to react quickly when any dangerous conditions arise on the road. That's why so many companies rely on us to move their oversized loads to destinations throughout this country. So whether your oversize load needs to move through the Nez Perce – Clearwater National Forests, the Salmon-Challis National Forest, or needs to head south towards Nevada or Utah, our drivers are prepared to take the route best suited to the various demands of an oversize load.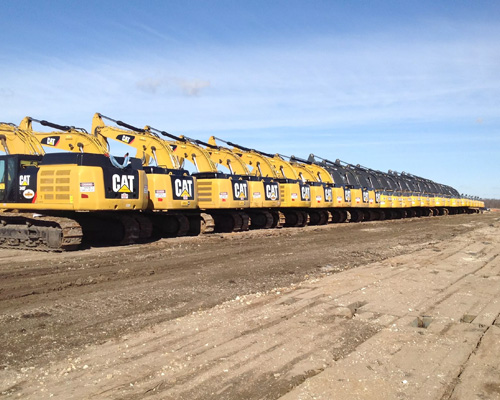 LOGISTICS & TRANSPORTATION MANAGEMENT
When it comes to logistics and transportation management systems, we excel at providing these services to our clients. Our sophisticated system allows us to always stay on top of your freight transportation needs. We have a dedicated internal dispatcher and logistics agent for managing every one of our clients requests, and we have the tracking ability to pinpoint the location of any load being hauled.
Our transport management system can be integrated with your system and your website, so that you can have whatever information you need in real-time. Since we also have access to multiple load boards, our system will help you to keep your drivers on schedule, and your operations in full compliance with current Department of Transportation standards. Whether your needs will take us along the I-15, I-84, or deeper into the rich landscape of Idaho, you will have up-to-date reporting on your loads location.
9 KEY WAYS WE SET OURSELVES APART
Wondering what sets us apart from the others?! In the transport field, experience matters, as does a strong, customer-satisfaction mindset. At Osage, we excel in these areas, which encompass and inform everything else we do. As full-service logistics and transit agents, we put customer needs first. That's why our Idaho customers trust us for all types of heavy hauling–and you can, too. Important features of our hauling business and services that make us stand out include:
#1 DEDICATED DISPATCH CONTACT
Your assigned logistics manager stays on top of the details related to the location and timing of your heavy machinery transporting.
#2 EASY-ACCESS TRACKING
We can easily and precisely track your load by any data point, such as serial, machine, or customer ID numbers.
#3 SECURE CONNECTION
Our sophisticated information-sharing setup is designed to readily provide data, reports, invoicing, and more. All the details are at your fingertips, accessed via a user-friendly interface.
#4 LOAD BOARD SUPERVISION
Using the Osage TMS, you can ensure truck drivers are on schedule, and in DOT compliance, for maximum productivity and cost-effectiveness.
#5 BACKGROUND
Company owners and staff have boots-on-the-ground experience in all aspects of long-haul trucking and logistics.
#6 PREPARATION
We have the tools and equipment to ensure your heavy machinery is transported safely and on time.
#7 INDUSTRY PARTNERSHIPS
We maintain valuable relationships with several large carriers that help us ensure your equipment moves problem-free from point A to point B.
#8 FLEXIBILITY
We work across a variety of industries that fuel the vibrant Idaho economy. We move a single piece of machinery or your whole spread.
#9 TECHNOLOGY
We use cutting edge technology to keep you informed and streamline the heavy equipment transportation process to support your business growth. We help our independent drivers succeed and exceed your expectations with proprietary transit management systems and communications channels.
MORE STATES WE OFFER TRUCKING SERVICES IN