IOWA TRUCKING COMPANY
Specialized Equipment & Oversized Load Hauling
Have product, goods, or equipment you need moved to or from Iowa? If so, call (303) 326-0374 or use the form to contact Osage Specialized Transport today for an estimate!
Founded in 1995
Greatwide Truckload Management Team Member
Top 5 Agent for Greatwide, Greentree Transportation & Midwest
Buchanan Hauling & Rigging Agent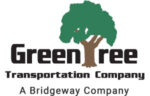 Location Contact Form
"*" indicates required fields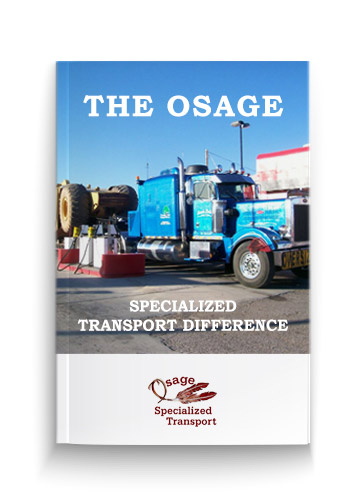 NEED HEAVY EQUIPMENT HAULED? WE HAVE YOU COVERED!
Whether hauling an oversize load, specialized construction equipment, or need a one-way freight, Osage has you covered! Download our brochure to discover the difference working with a company that has 40-plus years in the business can offer to you and your business' bottom line!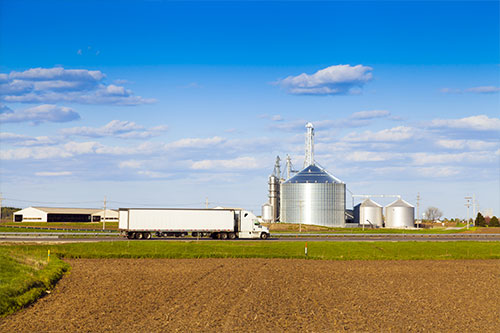 Osage Specialized Transport is an agent-based, non-asset trucking company where truckers are independent businesses. Formed in 1995 as Native Sons Transportation, an independent carrier, Osage Specialized Transport's growth changed the company so that truckers themselves had a ownership stake.
Osage's philosophy is that "we work for two entities: the customers and the drivers" because Osage Specialized Transport works to match expert truckers with the routes that need them. Run as a 50/50 partnership from Day 1 between Alvin Chowning and Gineva McKinney, who have a combined 75 years of experience in the trucking and transportation industry, Osage Specialist transport recognizes that the owner-operators of the trucks are just as important a part of the transportation experience.
While Osage does business in all contiguous U.S. states due to our specialty network of truckers, there's a special place in our hearts for the great state of Iowa. We know how to transport from Iowa to any other part of the country– or even to Canada or Mexico (our company has done both!)
WE CATER TO A WIDE VARIETY OF CLIENTELE
Our background and innovative business growth mean that we have the trucking equipment, logistical expertise, and industry-specific knowledge required to move your shipment. While we specialize in freight logistics and hauling heavy machinery, we serve professionals from a wide range of industries.
AREAS WE SPECIALIZE IN
Heavy machinery
Agriculture equipment
Industrial manufacturing devices
Construction equipment
Aerospace components
Excavation equipment
INDUSTRIES WE SERVE
Coal excavation
Food manufacturing
Dairy farmers
Oil & natural gas pipelines
Wind energy
 Local agronomy
WHAT SERVICES DO WE EXCEL IN?
Osage Specialized Transport specializes in all manner of transport with an emphasis on long-haul trucking. We specialize in all sorts of transportation, and have a great deal of experience moving for the pipeline industry. We can move everything from a single piece of equipment to an entire spread or even an entire jobsite if necessary. We have all standard bed sizes and more to accommodate even the most specific requirements. Thanks to our national network, we can make your local, national, or even international haul work. Whether it's a piece of equipment or an entire worksite, Osage Specialized Transport has you covered.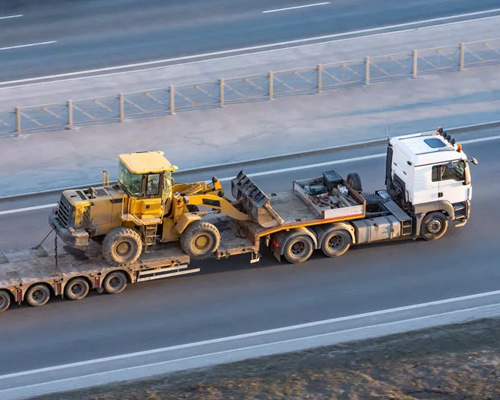 SPECIALIZED TRANSPORT
We know that not every job is the same, and Osage Specialized Transport is more than ready for whatever unique situation arises. We are capable of both On and Off Road Servicing of equipment even while it's moving. We offer equipment tracking for added security. We have storage in various specific areas if it's necessary for the job. No matter how unique your move is, Osage is there for you.
Our drivers intimately know the driving routes available throughout the Hawkeye state, so whether your shipment will take them North on the I-35 towards Minnesota, or they need to head east on the I-80 to reach Iowa City and Cedar Rapids, you can trust that they will plan their routes to safely and securely deliver your equipment wherever it is finally needed.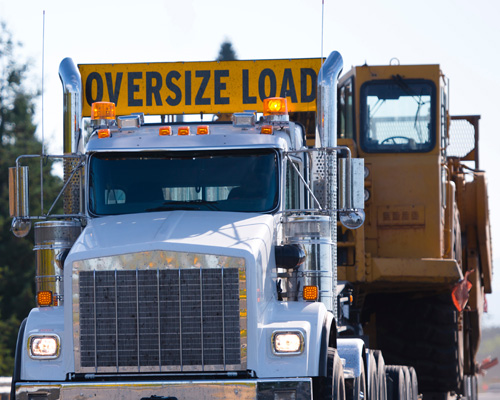 OVERSIZE LOAD
With Osage Specialized Transport, oversize loads are just part of the job. No matter what your circumstances are, Osage has the national network to make your Iowa oversized load job a reality. Our network is capable of any level of oversized load job, and we can move it anywhere from Canada to Mexico.
We employ drivers who understand the weather conditions throughout the state, regardless of the time of year, and are fully prepared to deal with high winds, icy roads, and anything else that might stand in their way when delivering your equipment where you need it. So whether you have oversized equipment that is needed at a farm for upcoming harvests, or if you need construction equipment for ongoing projects throughout the state, our drivers are ready to safely and securely transport your heaviest equipment.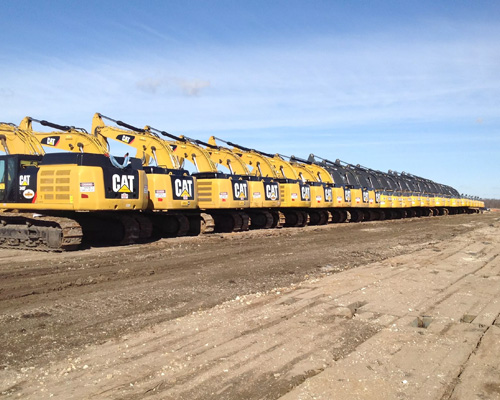 LOGISTICS & TRANSPORTATION MANAGEMENT
Throughout a job with us, our customers have access to 24-hour access to a live person to assist no matter what the situations. We know that every move can have complications, and Osage knows how to make sure that we have coverage that gives you peace of mind. Osage can handle permit service (oversize and overweight jobs that require permits) and we always accept all major credit cards for transportation movement. Osage is ready for every potential situation, no matter how complex– and we are ready for your move. We know how important your move is for you, and our owner-operators will treat it with an equal level of importance.
Our dedicated logistics system will also ensure that the driver transporting your shipment has updated information regarding all available routes within the state of Iowa. This also will include accurate reporting on the locations and current operational status of all 20 weigh stations located throughout the state.
9 KEY WAYS WE SET OURSELVES APART
Wondering what sets us apart from the others?! In the transit field, experience matters, as does a strong, customer-satisfaction mindset. At Osage, we excel in these areas, which encompass and inform everything else we do. As full-service logistics and transporting agents, we put customer needs first. That's why our Iowa customers trust us for all types of heavy hauling–and you can, too. Important features of our hauling business and services that make us stand out include:
#1 DEDICATED DISPATCH CONTACT
Your assigned logistics manager stays on top of all the details related to the location and timing of your heavy machinery transportation.
#2 EASY-ACCESS TRACKING
We can easily and precisely track your load by any data point, such as serial, machine, or customer ID numbers.
#3 SECURE CONNECTION
Our sophisticated information-sharing setup is designed to readily provide data, reports, invoicing, and more. All the details are at your fingertips, accessed via a user-friendly interface.
#4 LOAD BOARD SUPERVISION
Using our TMS, you can ensure truck drivers are on schedule, and in DOT compliance, for maximum productivity and cost-effectiveness.
#5 BACKGROUND
Company owners and staff have boots-on-the-ground experience in all aspects of long-haul trucking and logistic tracking.
#6 PREPARATION
We have the tools and equipment to ensure your heavy machinery is transported safely and on time.
#7 INDUSTRY PARTNERSHIPS
We maintain valuable relationships with several large carriers that help us ensure your machinery moves problem-free from point A to point B.
#8 FLEXIBILITY
We work across a variety of industries that fuel the vibrant Iowa economy. We move a single piece of machinery or your whole spread.
#9 TECHNOLOGY
We use cutting edge technology to keep you informed and streamline the heavy machinery shipping process to support your business growth. We help our independent truckers succeed and exceed your expectations with proprietary transportation management systems and communications channels.
MORE STATES WE OFFER TRUCKING SERVICES IN