KENTUCKY TRUCKING COMPANY
Specialized Equipment & Oversized Load Hauling
Have product, goods, or equipment you need moved to or from Kentucky? If so, call (303) 326-0374 or use the form to contact Osage Specialized Transport today for an estimate!
Founded in 1995
Greatwide Truckload Management Team Member
Top 5 Agent for Greatwide, Greentree Transportation & Midwest
Buchanan Hauling & Rigging Agent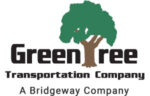 Location Contact Form
"*" indicates required fields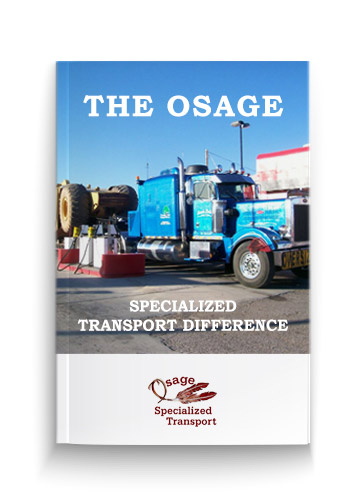 NEED HEAVY EQUIPMENT HAULED? WE HAVE YOU COVERED!
Whether hauling an oversize load, specialized construction equipment, or need a one-way freight, Osage has you covered! Download our brochure to discover the difference working with a company that has 40-plus years in the business can offer to you and your business' bottom line!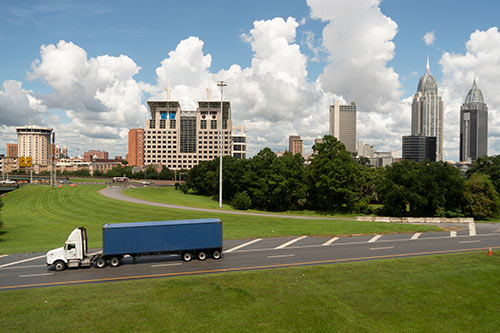 Osage Specialized Transport "We work for two entities; the customers and the drivers." This has been the mission and practice of Osage Specialized Transport for more than 25 years. We specialize in heavy hauling services. Our company has maintained a 50/50 partnership with Alvin Chowning and Geneva McKinney for years. Our goal is efficient and compliant transportation in Kentucky, via combined experience in transportation, operations, and safety. Our owner-operators have the opportunity to have their own business yet they are not in business by themselves. Our owner-operators come prepared with tools that allow them to get the job done right. Our superior tracking services also allow you to keep up with your drivers to ensure on-time delivery, compliance, and safety.
WHAT SERVICES DO WE EXCEL IN?
With over 40 years of experience in the industry, we know that the needs of our clients vary. This is why we offer a broad range of services.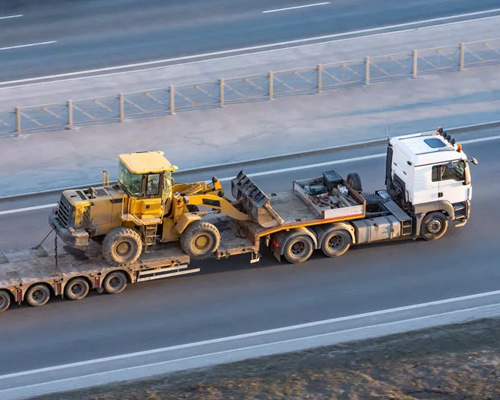 SPECIALIZED TRANSPORT & HAULING SERVICES
Our owner-operators have their own specialty trucking equipment making it possible to hauling and freight transportation services. Plus, we're able to maintain constant contact with our owner-operators directly, unlike brokerage companies. We are proud to provide top-notch transportation services within the state of Kentucky. This commitment to excellence can be seen in the various services we provide that include all types of services as well as movement within the pipeline and the construction industry. We also provide various services and transportation:
Single or Multiple Pieces of Equipment
Entire Job sites
On/Off-Road Moving Equipment Service
Equipment Tracking
Storage in Specific Areas
24-hour Contact
Oversize/Overweight Permit Service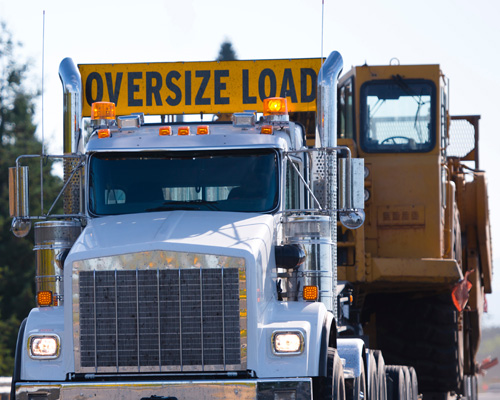 OVERSIZE LOAD & HEAVY EQUIPMENT TRANSPORT
We take pride in providing experienced owner-operators who understand the laws of moving oversize loads and know how to safely navigate a wide variety of different situations. From icy road conditions to erratic drivers, our owner-operators are well versed and experienced when it comes to getting your load to the next location safely and efficiently.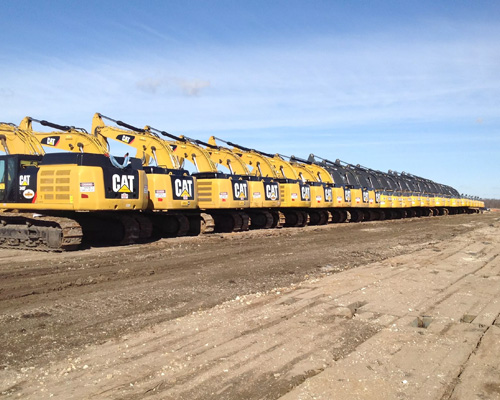 LOGISTICS & TRANSPORTATION MANAGEMENT
It is an absolute must to have a reliable and accurate logistics and transportation management system in the modern freight industry. In the past, it may have been common for a customer to be in the dark about a particular shipment, or the whereabouts of a specific truck. These days, that just doesn't fly, and that's why we have implemented a highly sophisticated logistics and transportation management system to help us monitor the location of every vehicle we have on the road.
Our internal dispatch system helps us to stay on top of things and keeps drivers informed about where they need to be, or about any changing conditions. Our system also is extremely good at tracking vehicles and knowing how long stops are taking. This means we can provide you with up-to-the-minute information on how your load is progressing.
At your option, we can integrate our logistics system with yours, so that you have access to the same information we do, and so you can use it to prepare your reports and invoices. Our transportation management system also keeps us in close contact with a number of load boards, so we can help keep drivers productive a larger part of the time, and so there aren't any wasted runs or downtime. This also means that they will have updated knowledge about the location and operational status of the 12 weigh stations and truck scales throughout the state, and can factor them into their designated route.
WHY CHOOSE OSAGE SPECIALIZED TRANSPORT?
We feel that there are several strong reasons why you should choose our company over any of our competitors. First of all, we operate in every state in the union, as well as Canada, so we have greater versatility and flexibility than almost any other trucking agent in the business. Having been in business for about 25 years now, we have accumulated a network of contacts in the trucking industry which allow us to work with the best carriers and the best drivers, so as to get your loads moved efficiently from place to place.
We have an outstanding record for safety and for reliability, and those are two characteristics held in high regard by everyone in the trucking industry. You also won't find a better company for customer service, and for customer satisfaction. We treat every job as though it's the most important one, and we treat every customer as though they're the most important one. We have the experience, the knowledge, and the right attitude, and that's what our customers appreciate the most.
MORE STATES WE OFFER TRUCKING SERVICES IN