Founded in 1995
Greatwide Truckload Management Team Member
Top 5 Agent for Greatwide, Greentree Transportation & Midwest
Buchanan Hauling & Rigging Agent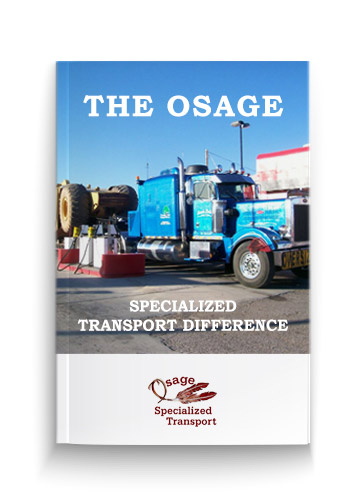 Got Specialized Transportation Needs? We Have Solutions!
Whether hauling an oversize load, specialized construction equipment, or need a one-way freight, Osage has you covered! Download our brochure to discover the difference working with a company that has 40-plus years in the business can offer to you and your business' bottom line!
Who is Osage Specialized Transport?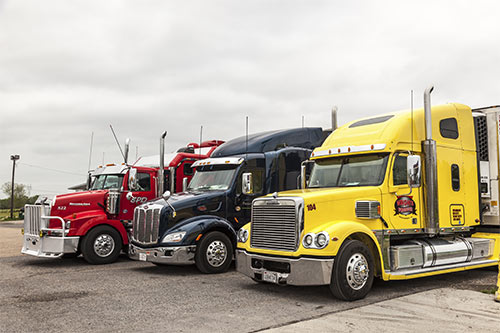 Osage Specialized Transport excels in the state of Louisiana at all those services related to oversized loads as well as logistics and transportation management. We maintain our own internal dispatch system at all times, and that lets us know exactly where every load is, and how long it spends at that location. Whenever any issues at all come up with regard to a load in transit, we'll be able to help expedite, so it can get back on the road and meet its scheduled delivery time.
We specialize in transporting heavy and large size loads, and our skilled drivers have all the knowledge and talent necessary to ensure that these loads are delivered safely to their final destination. That means they are aware of all the rules and regulations regarding such specialized loads, and they take steps to make sure they're in compliance at all times. Our philosophy is that we have two customers whenever we take a job, and that's the end customer and the driver.
We go out of our way to maintain great relationships with both parties, because we recognize how essential it is to a smooth operation. Our ownership has a combined 75 years in the area of transportation, trucking operations, driving heavy loads, and maintaining a high level of safety on the job. In addition to our knowledgeable and experienced ownership, we have strong support staff which is also heavily involved in our day-to-day operations, so that we can serve both truckers and clients.
---
What Transportation Services Do We Excel In?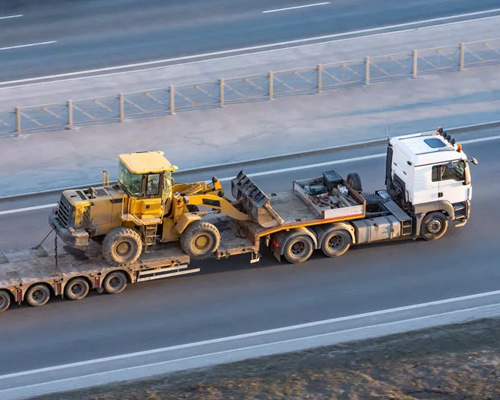 Specialized Transport & Hauling Services
Our specialized transport service is operated as a non-asset-based agency, and we are closely affiliated with some of the country's largest carriers. This allows us to provide company-controlled owner/operators with highly specialized equipment for the trucking industry. Because we have such a wide network of affiliations, we can provide a much broader range of equipment than any one company would normally have access to. When our drivers are on the road, we're always in direct communication with them, so that we're able to deliver outstanding service, especially when you compare our service to that of a brokerage company. Our network of drivers know the conditions in Louisiana well, and are prepared to utilize the best trucking routes to ensure your equipment is delivered where it needs to be quickly. From New Orleans to Shreveport, and throughout the Kisatchie National Forest, we have you covered.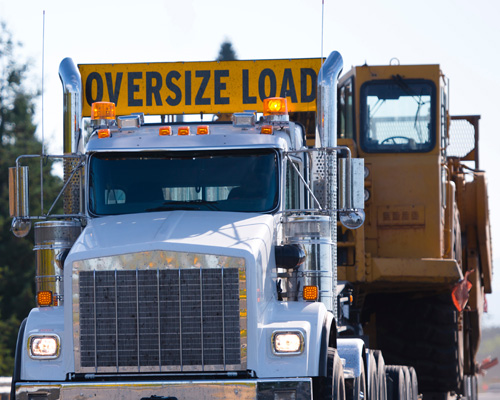 Oversize Loads & Heavy Equipment Transport
There are a great many companies which rely on the transport of heavy equipment in order to run their businesses. This is always extremely expensive equipment, which you don't want to put in the hands of just anyone. We recognize that you need to have confidence in any trucking company you associate with, and we go out of our way to earn your trust and confidence. Our driving record speaks for itself in its terrific history for safety, as well as its tremendous percentage of on-time deliveries. We can operate anywhere in the United States or Canada, so no matter where your heavy load needs to be delivered, we can get it there on time and without any kind of damage. Moving oversize loads requires special considerations, not just for the safety of the equipment, but also for the roads themselves, and our drivers know the absolute best routes to take in these circumstances. Along the I-10, I-20, and the I-49, we are prepared to deliver your shipment safely and promptly.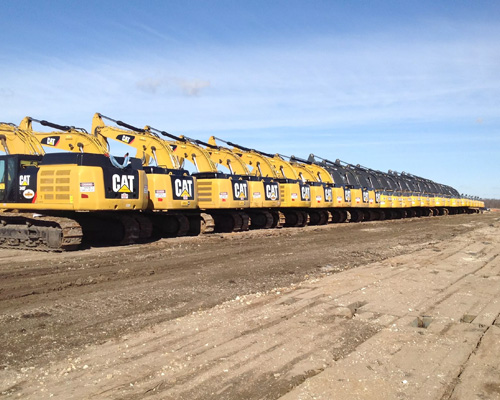 Logistics & Transportation Management
If a company is unable to coordinate, monitor, and adapt itself to the logistical needs of a client, it simply won't be providing a complete freight service. Our logistics and transportation management system has its own internal dispatch system as well as superior tracking ability, and we can integrate with your system at your option. Our open APIs can link to your company's website, so that you can have access to load information and process invoices in a timely manner.
You'll also have all the information you need about any loads you've arranged through us. Needless to say, your business-critical data would be 100% safe with our logistics and management system, since we employ all necessary security strategies to safeguard business data. Since we have access to a number of load boards, we can help you keep drivers compliant with Department of Transportation standards, and minimize any wasted runs. The combination of our dedicated transport system and our drivers' extensive knowledge bank means that they will know the location and operational status of all 22 weigh stations and truck scales throughout the state.
Why Choose Osage Specialized Transport?
Although a great deal of our business comes from the pipeline industry, we are also very active in construction, heavy machinery transportation, oil and gas industries, and a number of other major industries as well. That means no matter what industry you work in, we have probably had a long history of experience transporting your goods. Although our company is headquartered in Colorado, we operate a fleet that is capable of delivering goods all over the country, and in Canada as well.
That allows us a great deal of versatility and flexibility, so we can work with almost any client, regardless of where they need deliveries made. Another reason you should work with all Osage Specialized Transport is that we consider it part of our business to maintain excellent relationships with both drivers and customers. That means you can count on excellent customer service every single time, regardless of the size of the load, or the length of the trip.