Founded in 1995
Greatwide Truckload Management Team Member
Top 5 Agent for Greatwide, Greentree Transportation & Midwest
Buchanan Hauling & Rigging Agent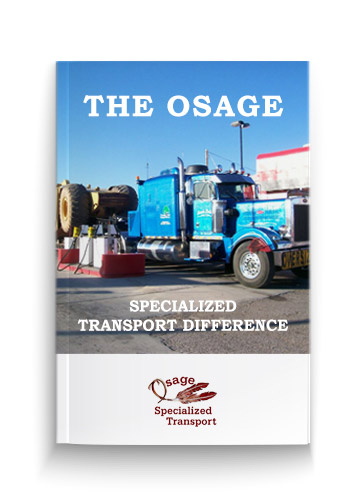 Got Specialized Transportation Needs? We Have Solutions!
Whether hauling an oversize load, specialized construction equipment, or need a one-way freight, Osage has you covered! Download our brochure to discover the difference working with a company that has 40-plus years in the business can offer to you and your business' bottom line!
Who is Osage Specialized Transport?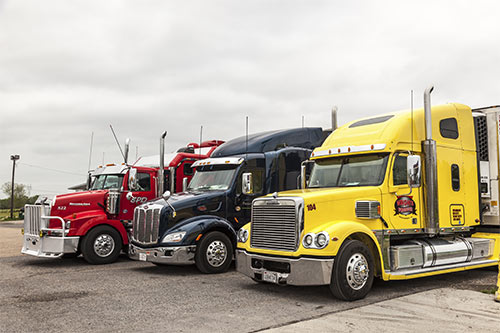 Osage Specialized Transport excels in the state of Louisiana at all those services related to oversized loads as well as logistics and transportation management. We maintain our own internal dispatch system at all times, and that lets us know exactly where every load is, and how long it spends at that location. Whenever any issues at all come up with regard to a load in transit, we'll be able to help expedite, so it can get back on the road and meet its scheduled delivery time.
We specialize in transporting heavy and large size loads, and our skilled drivers have all the knowledge and talent necessary to ensure that these loads are delivered safely to their final destination. That means they are aware of all the rules and regulations regarding such specialized loads, and they take steps to make sure they're in compliance at all times. Our philosophy is that we have two customers whenever we take a job, and that's the end customer and the driver.
We go out of our way to maintain great relationships with both parties, because we recognize how essential it is to a smooth operation. Our ownership has a combined 75 years in the area of transportation, trucking operations, driving heavy loads, and maintaining a high level of safety on the job. In addition to our knowledgeable and experienced ownership, we have strong support staff which is also heavily involved in our day-to-day operations, so that we can serve both truckers and clients.
---
What Transportation Services Do We Excel In?
Why Choose Osage Specialized Transport?
Although a great deal of our business comes from the pipeline industry, we are also very active in construction, heavy machinery transportation, oil and gas industries, and a number of other major industries as well. That means no matter what industry you work in, we have probably had a long history of experience transporting your goods. Although our company is headquartered in Colorado, we operate a fleet that is capable of delivering goods all over the country, and in Canada as well.
That allows us a great deal of versatility and flexibility, so we can work with almost any client, regardless of where they need deliveries made. Another reason you should work with all Osage Specialized Transport is that we consider it part of our business to maintain excellent relationships with both drivers and customers. That means you can count on excellent customer service every single time, regardless of the size of the load, or the length of the trip.