---
Who is Osage Specialized Transport?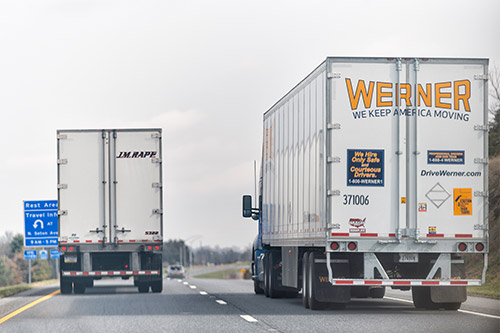 Osage Specialized Transport is a company that specializes in hauling services. The firm was initially formed in 1995 as an independent carrier under Native Sons Transportation. The company became an agent-organized firm working with large carriers in October 2001.
The company changed from an asset-based firm to a non-asset-based agent. All through, the company has maintained a pro-active relationship between drivers and customers.
The firm partnered with Alvin Chowning and Geneva McKinney. Both parties have over 75 years of experience in transportation, driving, operations, and safety. Al Chowning has expertise in hauling services, while Geneva McKinney dispatch and draft invoice and payments accordingly.
The company deals with heavy equipment such as pipeline equipment, building, and construction, mining equipment, among other bulky equipment. Osage's drivers are experts in handling all equipment the firm hauls. Customers get updates from the trained staff on the equipment and are always alerted on developing issues. The firm is the best in hauling services since it is convenient, fast, and affordable.
---
What Services Do We Excel In?
Why Choose Osage?
Shipping Options
Each freight firm offers clients a different choice when it comes to shipping. A vital component of a reliable freight firm is the one that offers multiple shipping options in one spot. The good news is that Osage provides different options where all client's needs are met under one roof. The company offers all hauling and logistic services on heavy and oversize loads.
Strong Reputation
It's always vital to check the character of a business before hiring them. No one wants a freight company that has a history of losing packages or having late deliveries. It's always good to go for a company that has work ethics and a good reputation. Osage is one of those companies with a good reputation as evidenced by effective and efficient services they offer to customers.
Good Customer Service
Osage has reliable customer services. It has 24hours customer care who are polite, kind, and ready to resolve any issue. It means a client can reach the firm instantly and at any time.