MARYLAND TRUCKING COMPANY
Specialized Equipment & Oversized Load Hauling
Have product, goods, or equipment you need moved to or from Maryland? If so, call (303) 326-0374 or use the form to contact Osage Specialized Transport today for an estimate!
Founded in 1995
Greatwide Truckload Management Team Member
Top 5 Agent for Greatwide, Greentree Transportation & Midwest
Buchanan Hauling & Rigging Agent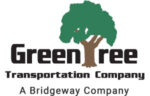 Location Contact Form
"*" indicates required fields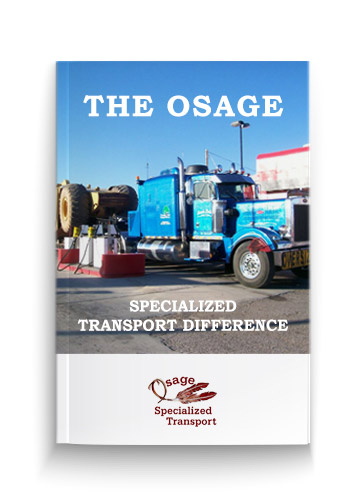 NEED HEAVY EQUIPMENT HAULED? WE HAVE YOU COVERED!
Whether hauling an oversize load, specialized construction equipment, or need a one-way freight, Osage has you covered! Download our brochure to discover the difference working with a company that has 40-plus years in the business can offer to you and your business' bottom line!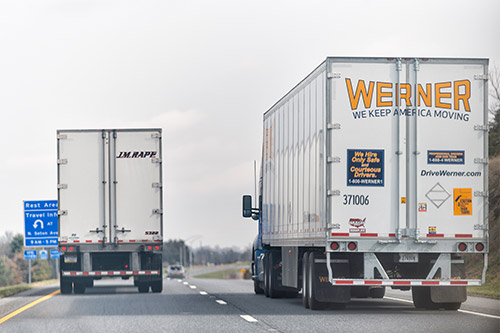 Osage Specialized Transport is a company that specializes in hauling services. The firm was initially formed in 1995 as an independent carrier under Native Sons Transportation. The company became an agent-organized firm working with large carriers in October 2001.
The company changed from an asset-based firm to a non-asset-based agent. All through, the company has maintained a pro-active relationship between drivers and customers.
The firm partnered with Alvin Chowning and Geneva McKinney. Both parties have over 75 years of experience in transportation, driving, operations, and safety. Al Chowning has expertise in hauling services, while Geneva McKinney dispatch and draft invoice and payments accordingly.
The company deals with heavy equipment such as pipeline equipment, building, and construction, mining equipment, among other bulky equipment. Osage's drivers are experts in handling all equipment the firm hauls. Customers get updates from the trained staff on the equipment and are always alerted on developing issues. The firm is the best in hauling services since it is convenient, fast, and affordable.
WHAT SERVICES DO WE EXCEL IN?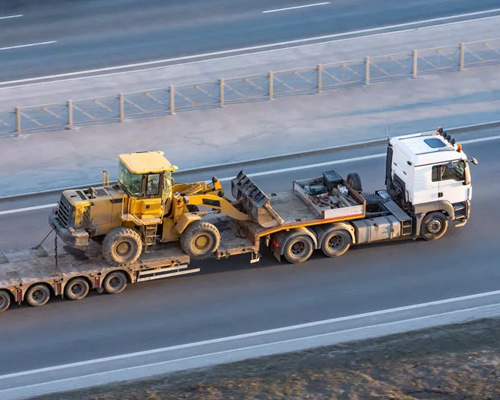 SPECIALIZED TRANSPORT
Osage Specialized Transport is affiliated with large carriers to haul the equipment effectively.
Reasons why Osage have the best-specialized transport
Qualified network
The firm has approved drivers who are readily available at all times. These drivers are familiar with equipment the company hauls, locations, and the timeline for the delivery. The company selects the best drivers to meet customer's expectations.
Experience
The firm has a long-time experience in hauling services. The company prioritizes customer's preferences, such as delivering the shipment at the right time. Also, the firm has educated staff that oversees compliance as well as managing intricacies.
Industry Intelligence
Osage is always updated on regulations and industry news that may affect customers. The firm informs customers of new government regulations and safety laws that impact transit and costs. The company gives customers peace of mind by updating them on all developments.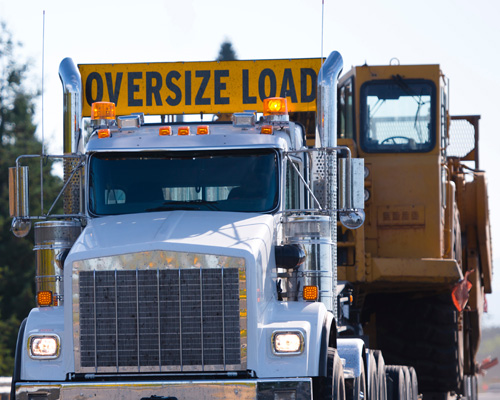 OVERSIZE LOAD
Osage is an expert firm in oversize load transport. The company ensures that all equipment reaches the client safely and intact. The firm transports heavy loads to any state in the U.S. and Canada. It has highly skilled drivers who have work ethics and integrity.
In many States, oversized loads need pilot vehicles to escort the shipment. That's why Osage ensures that all protocols are followed appropriately. The move helps in eradicating inconveniences such as delays or legal suits.
Osage is always ahead of time by marking the Route. The firm uses GPS technology to find the best Route. The move helps avoid detours for construction, weather hazards, low bridges, impasses, and circumstances like accidents that may delay the shipment.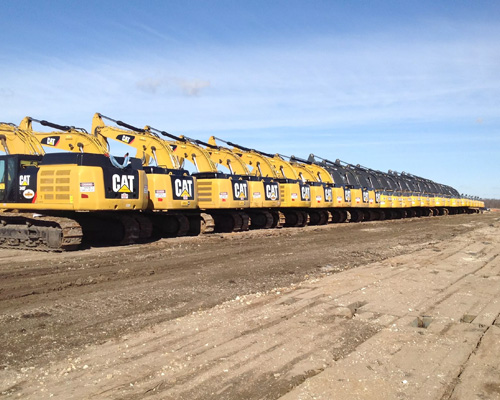 LOGISTICS & TRANSPORTATION MANAGEMENT
Hauling services would be incomplete without the ability to track, coordinate and apply logistical strategies. Proper transportation management begins with a transportation management system (TMS). That's why Osage uses TMS to automatically tender loads, track shipments, and gather and analyze historical performance data. The data allows the firm to see what's happening in its shipping operations.
Tracking hauling operations helps the firm to increase logistical efficiency and customer satisfaction. It's a strategy that reduces transportation faults and minimizes harmful procedures to overall supply chain goals.
Osage ensures that customers receive the best services regardless of the complex nature of freight logistics. The company has effective-supply chain management that focuses on customer satisfaction and preferences
WHY CHOOSE OSAGE?
SHIPPING OPTIONS
Each freight firm offers clients a different choice when it comes to shipping. A vital component of a reliable freight firm is the one that offers multiple shipping options in one spot. The good news is that Osage provides different options where all client's needs are met under one roof. The company offers all hauling and logistic services on heavy and oversize loads.
STRONG REPUTATION
It's always vital to check the character of a business before hiring them. No one wants a freight company that has a history of losing packages or having late deliveries. It's always good to go for a company that has work ethics and a good reputation. Osage is one of those companies with a good reputation as evidenced by effective and efficient services they offer to customers.
GOOD CUSTOMER SERVICE
Osage has reliable customer services. It has 24hours customer care who are polite, kind, and ready to resolve any issue. It means a client can reach the firm instantly and at any time.
MORE STATES WE OFFER TRUCKING SERVICES IN