MICHIGAN TRUCKING COMPANY
Specialized Equipment & Oversized Load Hauling
Have product, goods, or equipment you need moved to or from Michigan? If so, call (303) 326-0374 or use the form to contact Osage Specialized Transport today for an estimate!
Founded in 1995
Greatwide Truckload Management Team Member
Top 5 Agent for Greatwide, Greentree Transportation & Midwest
Buchanan Hauling & Rigging Agent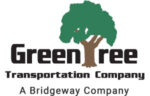 Location Contact Form
"*" indicates required fields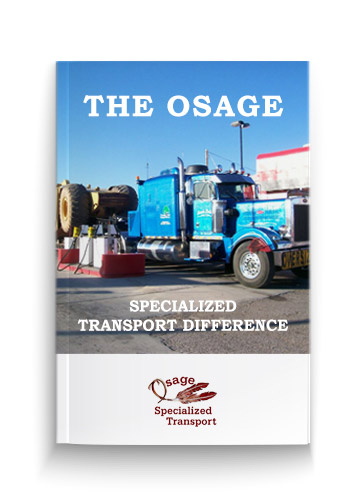 NEED HEAVY EQUIPMENT HAULED? WE HAVE YOU COVERED!
Whether hauling an oversize load, specialized construction equipment, or need a one-way freight, Osage has you covered! Download our brochure to discover the difference working with a company that has 40-plus years in the business can offer to you and your business' bottom line!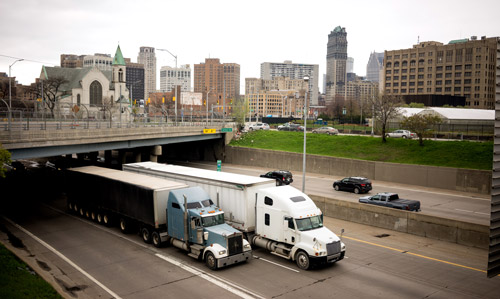 Osage Specialized Transport serves individuals and companies who need heavy freight transporting to various sites. Osage Specialized Transport, a leading transport company in Michigan, has been serving clients nationwide for over 40-years. The two entities responsible for our long-time success are our skilled and dedicated drivers and our customers. Ownership of Osage is the same today as it was when we started our company back in 1995. Our dedicated owners have over 75 combined years of heavy hauling, driving, operations, and safety experience.
We have hauled various items such as tankers, buildings, 60-foot Christmas trees, and much more. Leave the required permits up to us in addition to proof of delivery paperwork, a mandatory process for delivery of every load. We take care of everything for you. All you must do is meet us at your site or have a designated person to meet us and sign off.
One of our two dedicated owners spend time on job sites helping you, and our drivers make sure all details are met safely and timely. We are in constant communication with all our drivers to ensure we supply superior service to our trusting clients. We deliver heavy loads safe and sound.
WHAT TRANSPORTATION SERVICES DO WE EXCEL IN?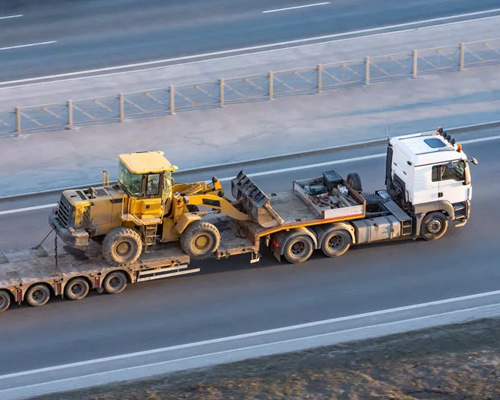 Specialized Transport is different from much of the trucking industry. The difference is that we haul heavy, and sometimes unusual cargo that traditional trucks cannot move, such as the 60-foot Christmas tree we delivered to Colorado. Our services include all phases of transportation, in addition to the following services: trucks available include flatbeds, step deck stretch trailer, flatbed stretch trailer, and step deck trailers.
Movement for the pipeline industry
Heavy equipment
Heavy equipment for the construction industry
We move single heavy machinery
We carry the entire spread or job site
We provide on and off-road services of moving heavy equipment
We track our equipment
Provide storage in specific areas
We provide storage areas
We provide 24-hour contact in real-time
We obtain permits for oversize and overweight loads
We accept credit cards for transportation movement
We carry oversize loads
Provide logistics and transportation management
Osage transports to site nationwide in the Continental United States and Canada. Our company thrives on high efficiency and speed, visibility, affordable pricing, and an array of services to meet the demand for heavy loads.
WHY CHOOSE OSAGE SPECIALIZED TRANSPORT?
Osage puts a high value on all customers, their representatives, skilled drivers, employees, and transport partners. No company stays in business for over 40-years of they did not do things right, providing excellent support and logistical solutions to customers. Our customers are who continue to drive our company beyond 40-years. Our company is a leader in the transport industry, coming together with all our partners. Our customers are our number one priority.
From 1995 to the year 2008, Osage grew in tremendous leaps and bounds. We are an agent for Dallas Mavis Specialized Carriers, now part of the Great wide Truckload Management Team. Osage is in the top five agents for Great wide, Greentree Transportation, and Midwest Specialized Transport, and Buchanan Hauling and Rigging.
Osage provides:
Records and documents on all loads
Track every machine, especially pipelines
Provide unparallel customer service and support
We can expedite our process
We haul for name-brand companies such as Hitachi, Volvo, Manitowoc, John Deere, Komatsu, Link-belt, and many more
We carry for independent contractors and construction companies and deliver heavy loads right to the construction sites.
We partnered with states regarding the construction of pipelines. We have a large focus on the pipeline industry throughout the United States and Canada from Colorado through Texas, Wyoming, Montana, and North Dakota.
Osage maintains excellent customer relations at on the job sites
Give us a call for your next heavy equipment haul. Access our website for more in-depth information.
MORE STATES WE OFFER TRUCKING SERVICES IN