Founded in 1995
Greatwide Truckload Management Team Member
Top 5 Agent for Greatwide, Greentree Transportation & Midwest
Buchanan Hauling & Rigging Agent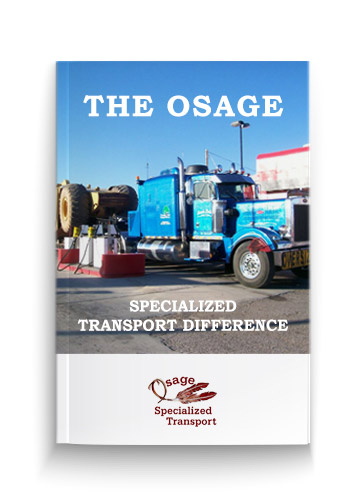 Need Heavy Equipment Hauled? We Have You Covered!
Whether hauling an oversize load, specialized construction equipment, or need a one-way freight, Osage has you covered! Download our brochure to discover the difference working with a company that has 40-plus years in the business can offer to you and your business' bottom line!
Who is Osage Specialized Transport?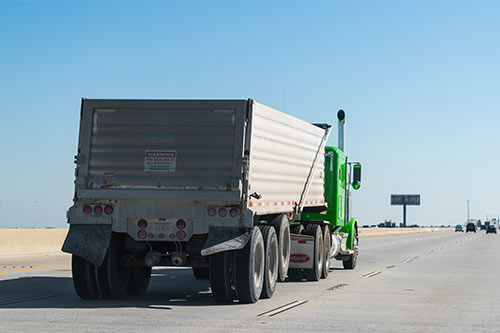 Ours is a company which is a non-asset-based company specializing in heavy hauling services, but we weren't always configured that way. Originally founded as independent carriers in 1995, we were then known as Native Sons Transportation, but we quickly realized that we needed to reconfigure if we wanted to realize our full potential.
So in 2001, we changed our name to Osage Specialized Transport, and our business to become an agent organized trucking company which worked with some of the largest carriers, who themselves employed trucking owner/operators. We have always worked with the philosophy that we serve two different parties, one being customers and the other being drivers.
Because we're able to maintain great relationships with both groups, we have thrived in our business and have taken great strides in the industry. We have a strong internal dispatch system which allows us to keep track of all loads, and to maintain records and documents about them. Much of our work is related to the pipeline industry, although we are also involved in the construction business, as well as the transport of heavy machinery.
---
What Transportation Services Do We Excel In?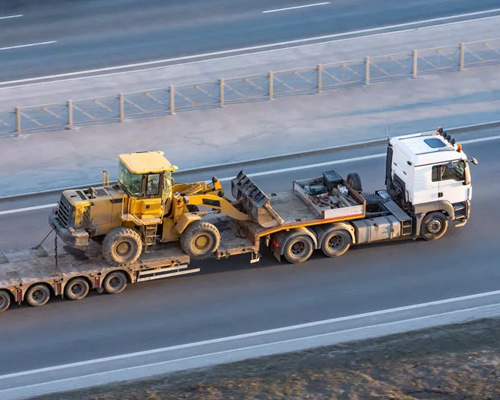 Specialized Transport & Hauling Services
We are affiliated with some of the largest carriers in the country, and as a non-asset-based agent, we can also provide company-controlled owner/operators with some of the most specialized trucking equipment in the industry. Because we have access to such a wide array of specialized hauling transport equipment, we're able to provide services that no other single company has access to, and that makes us somewhat unique in our industry.
Compared to brokerage companies, we are always able to deliver superior service to our clients, because we're in constant communication with our drivers, and we're always aware of road conditions and driving circumstances. That means we're never in the dark about what's happening with any loads we are transporting, so we can always keep you up-to-date. Especially in the state of Mississippi, we can provide all the heavy transport services you might need, and keep you constantly informed. The network of drivers that we employ is well acquainted with the driving conditions throughout the state, and will utilize the best route to get your equipment where it needs to be. That means whether you need a pick-up in Jackson or Hattiesburg, or a delivery outside of Meridian or Tupelo, we have you covered.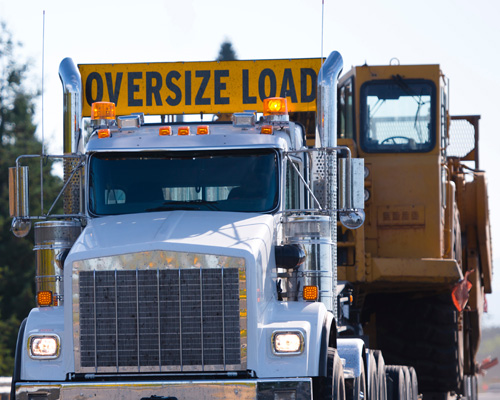 Oversize Loads & Heavy Equipment Transport
One of the things we specialize in at Osage Specialized Transport is the transportation of wide or over-sized loads from one place to another. Not just anyone has the expertise to move these types of loads, because it calls for a knowledge of state requirements and regulations, so that no violations occur. It's also necessary to have skilled and reliable drivers transporting these loads, since they often involve heavy equipment which can be extremely expensive, and which you don't want damaged during transit.
We work with drivers who have demonstrated skills under all driving conditions, whether that involves driving up and down mountainsides, through ice and snow, or through heavy rains. Whatever it takes to get your precious cargo delivered to its final destination, you can count on our drivers to get it there. They know the best routes for trafficking heavy and oversize loads, and will always use best judgement to lay out those routes. Along the I-20 and I-22, or down the I-55 and I-59, we know the routes to take to not only prevent damage to your equipment, but also to the roads themselves.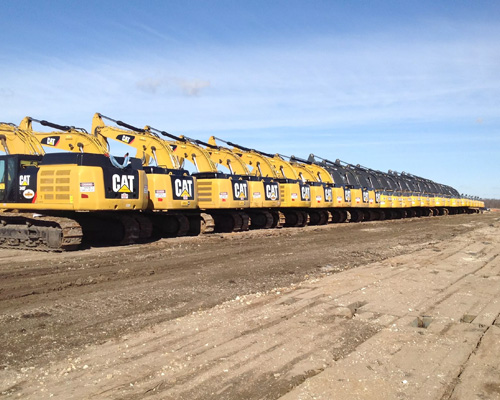 Logistics & Transportation Management
These days, it's pretty much essential to have a logistics and transportation management system if you're in the trucking industry. If you can't monitor the vehicles of your fleet and know where they are at all times, there's just no way you'll be able to tell customers when to expect deliveries. If you can't keep your customers informed, you're probably going to have some dissatisfied customers pretty quickly, and that could cause you to lose serious business.
We have a very sophisticated logistics and transportation management system which allows us to pinpoint our drivers and their loads, regardless of where they might be, and we can always tell how long they have been there. At your option, we can integrate our logistics system with yours, so that you can have access to the same information we do, and so you can use it to prepare your invoices promptly.
Another useful feature of our system is that it provides us with access to a number of different load boards, so that drivers can be as productive as possible, with minimal wasted runs or downtime. This also means that our drivers will be able to have updated information as to not only the location of all 41 weigh stations and scales throughout the state, but also their operational conditions at the present time.
More States We Offer Trucking Services In
Why Choose Osage Specialized Transport?
One of the reasons many of our customers choose us over the competition is because we provide specialty services such as with over-sized loads, as well as a very strong logistics and transportation management system. To complement those services, we have a very strong ownership and support team. Our company owners have a combined 75 years of experience in the trucking industry, first as independent haulers themselves, and then as a non-asset-based agency.
All that experience has helped us to see both sides of the trucking industry, from the perspective of drivers as well as customers, and now we're putting all that experience to use as trucking agents. Another reason why many people select Osage Specialized Transport is that we can literally go anywhere in the United States or Canada, since we have a presence in every state in the country.
Our headquarters is in Colorado, but we have no problem delivering your loads to any of the other 49 states, as well as all Canadian provinces. If all this isn't enough to recommend us as your trucking agent of choice, keep in mind that we go out of our way to achieve 100% customer satisfaction, every time we accept a job. You won't find a better trucking agency in this country to work with on a consistent basis.