MISSOURI TRUCKING COMPANY
Specialized Equipment & Oversized Load Hauling
Have product, goods, or equipment you need moved to or from Missouri? If so, call (303) 326-0374 or use the form to contact Osage Specialized Transport today for an estimate!
Founded in 1995
Greatwide Truckload Management Team Member
Top 5 Agent for Greatwide, Greentree Transportation & Midwest
Buchanan Hauling & Rigging Agent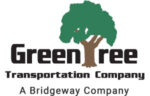 Location Contact Form
"*" indicates required fields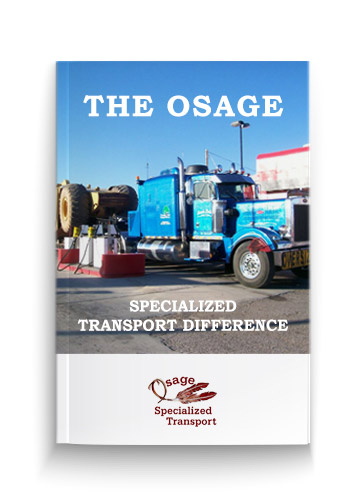 NEED HEAVY EQUIPMENT HAULED? WE HAVE YOU COVERED!
Whether hauling an oversize load, specialized construction equipment, or need a one-way freight, Osage has you covered! Download our brochure to discover the difference working with a company that has 40-plus years in the business can offer to you and your business' bottom line!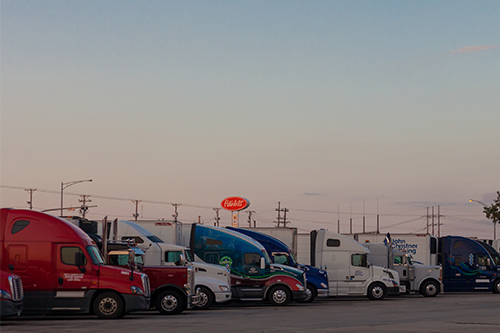 Established in 1995 as an independent carrier, Osage Specialized Transport has grown to become a heavy haul and equipment trucking company. Over the years, we have not only accumulated a wealth of experience but also changed our company structures to meet the needs of our customers effectively. Today, we are an agent-organized trucking company that works with different large carriers, which enables us to offer a wide range of transportation, hauling, and logistics services throughout the U.S and Canada. We also track and keep records on all loads to ensure you enjoy peace of mind as we move your cargo to the desired destination.
As a company, we have always prioritized our customers and the drivers, working hard to maintain a strong relationship with both. As such, we provide the required support by offering the best transportation and logistics solutions. We are a locally owned and operated small business that is flexible enough to accommodate the unique needs of our individual customers. Some of our clients are in construction, mining, manufacturing, farming, and oil industries. Once you choose to work with us, our helpful and hardworking employees will strive to provide reliable and prompt customer service. Whenever you need something hauled a long distance, you can count on us for convenient, versatile, and affordable transportation services.
WHAT SERVICES DO WE EXCEL IN?
Thanks to the relationships we have with several larger carriers, we have access to a wider variety of specialty trucking equipment than any single company. Our extensive industry experience and vast resources have allowed us to excel in the following services.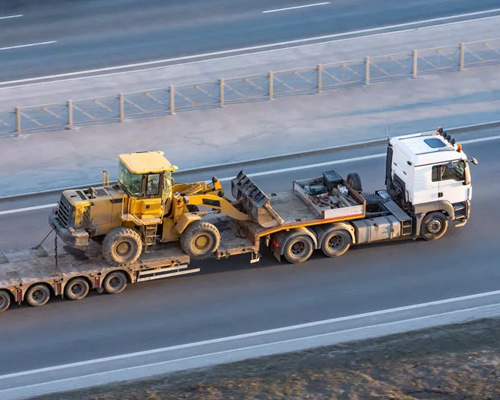 SPECIALIZED TRANSPORT
Our affiliation with larger carriers enables us to provide a wide range of specialized services. The direct communication we maintain with the drivers allows us to provide superior service during all phases of transportation. Our specialized transportation includes on and off-road service, equipment tracking, storage in specific areas, permit service for oversize goods, and 24-hour real person contact.
Along the I-70 from St. Louis to Kansas City, and down south on the I-44 to Springfield and Joplin, our drivers know the absolute best routes to deliver your cargo as quickly and safely as possible.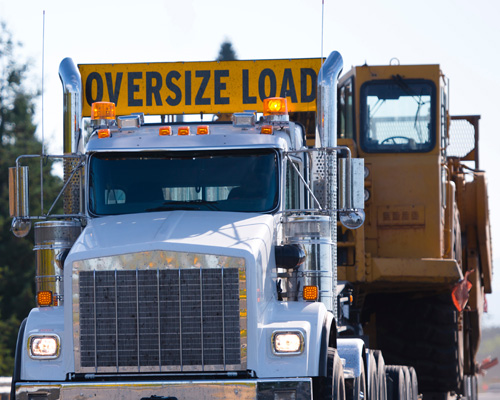 OVERSIZE LOAD
If you have wide and oversize loads that you want to be transported, you will only trust a reliable hauling company to deliver it to the destination safely and intact. We not only have the right equipment to move your oversize loads but also qualified personnel with the necessary experience. The skilled drivers can handle different terrains, including icy roads, steep slopes, uneven surfaces, winding highways, and heavy traffic.
Our drivers are well-versed in the transportation of oversized loads, and will determine the route that will best support your cargo or equipment. So whether you need a boat towed to the Ozarks, or farming equipment delivered to the farmlands in the northern part of the state, our team will be able to get it there safely and promptly.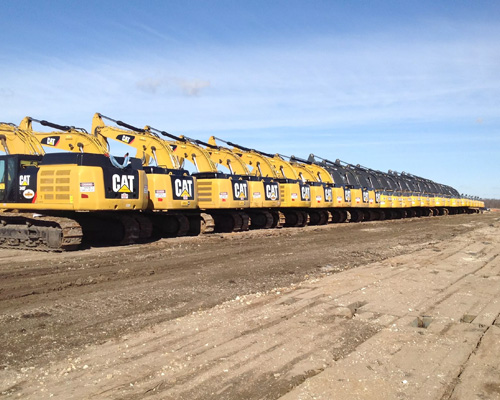 LOGISTICS & TRANSPORTATION MANAGEMENT
To make sure we are on top of your transport needs, we coordinate, track, and adapt to different logistical needs. Apart from designating a dedicated internal dispatcher and logistics agent, we provide you with up-to-the-minute information throughout the chain of custody. We also rely on advanced transport management systems to ensure compliance with regulations, data security, and help streamline your freight operations.
Our drivers will make use of our dedicated logistics system, which will provide them with up to date information on road conditions and route closures, as well as important information for trucking purposes, such as the location of all 31 weigh stations throughout the state, and their current operational conditions.
WHY CHOOSE OSAGE SPECIALIZED TRANSPORT?
Since Osage was started in 1995, we have strived to be a market leader in hauling and freight transportation services. Here is why you should work with us.
CONNECTIONS WITH LARGE CARRIERS
Osage has established connections with several large carriers, which gives us access to a large fleet of trucks, allowing us to handle any job. With these relationships and vast resources, we can cater to the needs of several clients at once.
BROAD RANGE OF SERVICES
We are committed to providing customers with the convenience they need to remain competitive in their markets. Essentially, we transport different types of equipment and machinery, including specialty freight and oversize cargo. We also work with clients in different industries.
TRANSPARENCY
Osage is a transparent company that provides customers with up-to-date information about their freight. Our services are competitively priced, and customers will not incur any hidden charges.
EXPERIENCED AND DEDICATED STAFF
You can trust us to get your assets to the desired destination, both safely and intact. Our dedicated and experienced employees have deep knowledge of the industry and understand what it takes to deliver efficient transportation and logistics services.
MORE STATES WE OFFER TRUCKING SERVICES IN