Founded in 1995
Greatwide Truckload Management Team Member
Top 5 Agent for Greatwide, Greentree Transportation & Midwest
Buchanan Hauling & Rigging Agent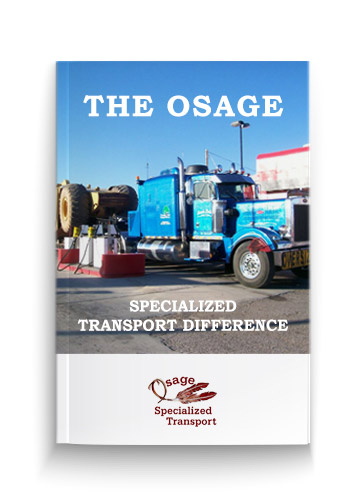 Need Heavy Equipment Hauled? We Have You Covered!
Whether hauling an oversize load, specialized construction equipment, or need a one-way freight, Osage has you covered! Download our brochure to discover the difference working with a company that has 40-plus years in the business can offer to you and your business' bottom line!
Who is Osage Specialized Transport?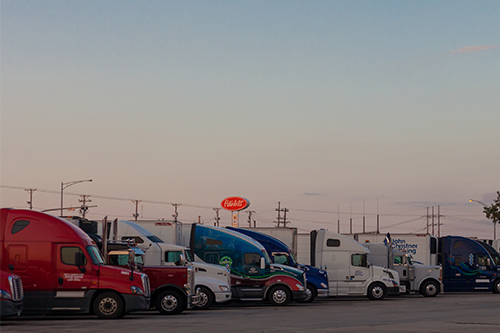 Established in 1995 as an independent carrier, Osage Specialized Transport has grown to become a heavy haul and equipment trucking company. Over the years, we have not only accumulated a wealth of experience but also changed our company structures to meet the needs of our customers effectively. Today, we are an agent-organized trucking company that works with different large carriers, which enables us to offer a wide range of transportation, hauling, and logistics services throughout the U.S and Canada. We also track and keep records on all loads to ensure you enjoy peace of mind as we move your cargo to the desired destination.
As a company, we have always prioritized our customers and the drivers, working hard to maintain a strong relationship with both. As such, we provide the required support by offering the best transportation and logistics solutions. We are a locally owned and operated small business that is flexible enough to accommodate the unique needs of our individual customers. Some of our clients are in construction, mining, manufacturing, farming, and oil industries. Once you choose to work with us, our helpful and hardworking employees will strive to provide reliable and prompt customer service. Whenever you need something hauled a long distance, you can count on us for convenient, versatile, and affordable transportation services.
---
What Transportation Services Do We Excel In?
Thanks to the relationships we have with several larger carriers, we have access to a wider variety of specialty trucking equipment than any single company. Our extensive industry experience and vast resources have allowed us to excel in the following services.
Why Choose Osage Specialized Transport?
Since Osage was started in 1995, we have strived to be a market leader in hauling and freight transportation services. Here is why you should work with us.
Connections With Large Carriers
Osage has established connections with several large carriers, which gives us access to a large fleet of trucks, allowing us to handle any job. With these relationships and vast resources, we can cater to the needs of several clients at once.
Broad Range of Services
We are committed to providing customers with the convenience they need to remain competitive in their markets. Essentially, we transport different types of equipment and machinery, including specialty freight and oversize cargo. We also work with clients in different industries.
Transparency
Osage is a transparent company that provides customers with up-to-date information about their freight. Our services are competitively priced, and customers will not incur any hidden charges.
Experienced and dedicated staff
You can trust us to get your assets to the desired destination, both safely and intact. Our dedicated and experienced employees have deep knowledge of the industry and understand what it takes to deliver efficient transportation and logistics services.