Founded in 1995
Greatwide Truckload Management Team Member
Top 5 Agent for Greatwide, Greentree Transportation & Midwest
Buchanan Hauling & Rigging Agent
Locate Montana Ports of Entry
---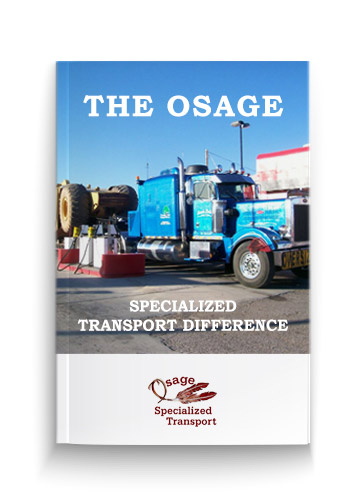 Got Specialized Transportation Needs? We Have Solutions!
Whether hauling an oversize load, specialized construction equipment, or need a one-way freight, Osage has you covered! Download our brochure to discover the difference working with a company that has 40-plus years in the business can offer to you and your business' bottom line!
Who is Osage Specialized Transport?
Osage Specialized Transport has grown from an independent carrier for heavy hauling services founded in 1995. Since 2001 it's been a non-asset based agent organized trucking company, as we allow operators to grow independently. Our philosophy is to serve both customers and drivers. The combined experience of our team spans a wide range of industries that require heavy hauling services. We can move a 60-foot tee, but our main focus has been serving the pipeline industry. We've been involved with all phases of the moving process, including loading and unloading at job sites.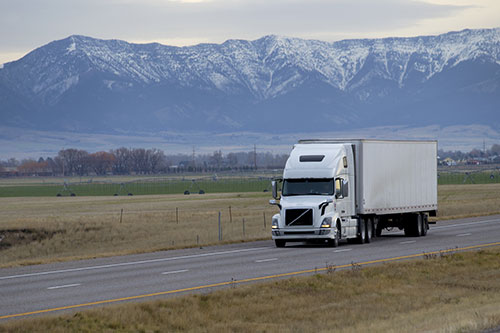 One of our specialties that has benefited customers and drivers includes an internal dispatch program for tracking loads thoroughly and accurately. We're able to track every machine we move every step of the way to delivery locations, which has ensured pipeline parts arrive on time at proper locations. Another specialty we emphasize is customer relations, working closely with job sites.
We further specialize in moving high-pressure gas equipment, but we also serve construction companies throughout the United States. Sometimes we deliver equipment to Canada and Mexico as well. Some of our major pipeline projects have included the Rex Line, Ruby Pipeline, the first Keystone line, the North Dakota Access and the Rover Pipeline.
Our office is based in Colorado, but we are able to manage fleets nationwide. We routinely oversee a fleet of 40 to 50 trucks, but we're able to scale up for the pipeline industry when demand rises. Serving drivers is a significant part of our operation, as we keep their billing paperwork in order. We further emphasize maintaining a dedicated fleet that moves equipment safely and efficiently.
We Cater to a Wide Variety of Clientele
Our background and innovative business growth mean that we have the trucking equipment, logistical expertise, and industry-specific knowledge required to move your shipment. While we specialize in freight logistics and hauling heavy machinery, we serve professionals from a wide range of industries.
Areas We Specialize In
Heavy Machinery
Construction equipment
Agriculture machinery
Aerospace components
Industrial manufacturing devices
Excavation Equipment
Industries We Serve
Coal excavation
Food manufacturing
Dairy farmers
Oil & natural gas pipelines
Wind energy
Local agronomy
---
What Services Do We Excel In?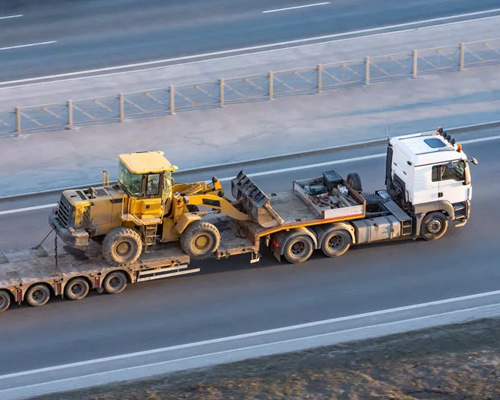 Specialized Transport
By working with large carriers, we are able to connect owners/operators with specialized hauling equipment. Some of the many services we provide in all phases of transportation include moving equipment of any size, storage, tracking, 24 hour support and credit card processing.
Whether they need to take the I-90 west to Missoula, or travel north on the I-15 towards Great Falls and Shelby, our drivers know the ideal rout to deliver your cargo promptly and safely.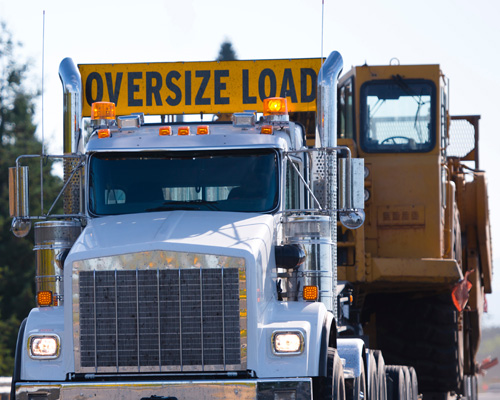 Oversize Loads
We provide wide and oversize load transport equipment, which is a big part of our work. We know safety is a major concern for drivers, along with moving heavy equipment across North America as smoothly as possible. Our experienced drivers know how terrain and winds affect heavy haul operations. We also make sure drivers are aware of the various laws of the road from state to state.
Our drivers know the best routes throughout the state, and will choose the route that best suits your shipment's needs. Whether they need to transport your equipment across the Flathead National Forest, or south towards the beginning of the Yellowstone National Park, knowing which routes can accommodate oversize loads is vital to safely transporting your equipment.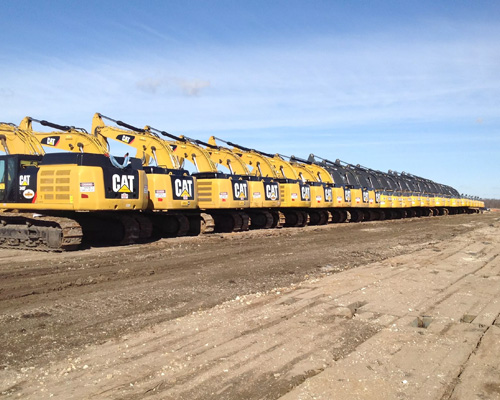 Logistics & Transportation Management
Quality freight serving relies on coordination, tracking and adapting to logistical needs. We operate as a full-service logistics company, so we are able to meet your needs through our internal dispatch system, driver apps and fleet tracking. Tapping into multiple load boards keeps drivers on schedule and compliant with DOT standards.
Our drivers have access to our dedicated logistics system, which provides them with updated road conditions and route closures throughout the state. This state of the art system will also update them with important resources, such as the location and operational status of all 40 weigh stations and truck scales throughout Montana.
9 Key Ways We Set Ourselves Apart
Wondering what sets us apart from the others?! In the transit field, experience matters, as does a strong, customer-satisfaction mindset. At Osage, we excel in these areas, which encompass and inform everything else we do. As full-service logistics and transporting agents, we put customer needs first. That's why our Montana customers trust us for all types of heavy hauling–and you can, too. Important features of our hauling business and services that make us stand out include:
#1 Dedicated Dispatch Contact
Your assigned logistics manager stays on top of all the details related to the location and timing of your heavy machinery transportation.
#2 Easy-Access Tracking
We can easily and precisely track your load by any data point, such as serial, machine, or customer ID numbers.
#3 Secure Connection
Our sophisticated information-sharing setup is designed to readily provide data, reports, invoicing, and more. All the details are at your fingertips, accessed via a user-friendly interface.
#4 Load Board Supervision
Using our TMS, you can ensure truck drivers are on schedule, and in DOT compliance, for maximum productivity and cost-effectiveness.
#5 Background
Company owners and staff have boots-on-the-ground experience in all aspects of long-haul trucking and logistic tracking.
#6 Preparation
We have the tools and equipment to ensure your heavy machinery is transported safely and on time.
#7 Industry Partnerships
We maintain valuable relationships with several large carriers that help us ensure your machinery moves problem-free from point A to point B.
#8 Flexibility
We work across a variety of industries that fuel the vibrant Montana economy. We move a single piece of machinery or your whole spread.
#9 Technology
We use cutting edge technology to keep you informed and streamline the heavy machinery shipping process to support your business growth. We help our independent truckers succeed and exceed your expectations with proprietary transportation management systems and communications channels.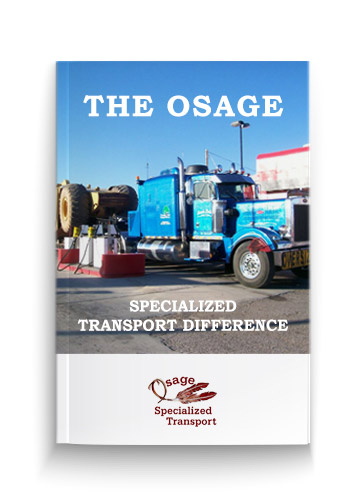 Need Heavy Equipment Hauled? We Have You Covered!
Whether hauling an oversize load, specialized construction equipment, or need a one-way freight, Osage has you covered! Download our brochure to discover the difference working with a company that has 40-plus years in the business can offer to you and your business' bottom line!
More States We Offer Trucking Services In
Why Choose Us?
Osage Specialized Transport has built a strong reputation moving equipment for some of the biggest pipeline projects in America. By focusing on both heavy haul customers and drivers, we've been able to improve the overall quality of transport services. We understand that keeping up with communications technology is an essential key to making sure valuable equipment of all sizes is moved successfully from point A to point B.
This century we have made noteworthy efforts in upgrading the fleet tracking process. Knowing exactly where your drivers are at all times helps meet your goals in real time and brings you peace of mind. We work with drivers who not only enjoy their work, but use our powerful resources and best industry practices to create the most professional outcomes for customers.
We put a high priority on customer service and ensure work is completed in a safe and timely manner. Quality equipment, tracking technology and service have kept us in business for decades.