Founded in 1995
Greatwide Truckload Management Team Member
Top 5 Agent for Greatwide, Greentree Transportation & Midwest
Buchanan Hauling & Rigging Agent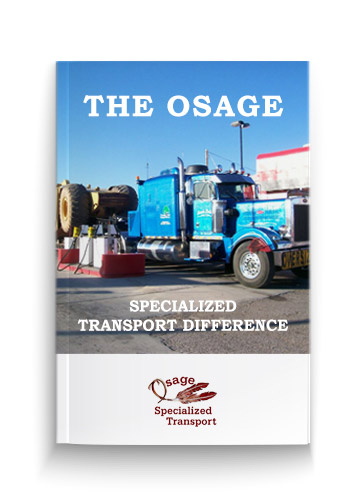 Need Heavy Equipment Hauled? We Have You Covered!
Whether hauling an oversize load, specialized construction equipment, or need a one-way freight, Osage has you covered! Download our brochure to discover the difference working with a company that has 40-plus years in the business can offer to you and your business' bottom line!
Who is Osage Specialized Transport?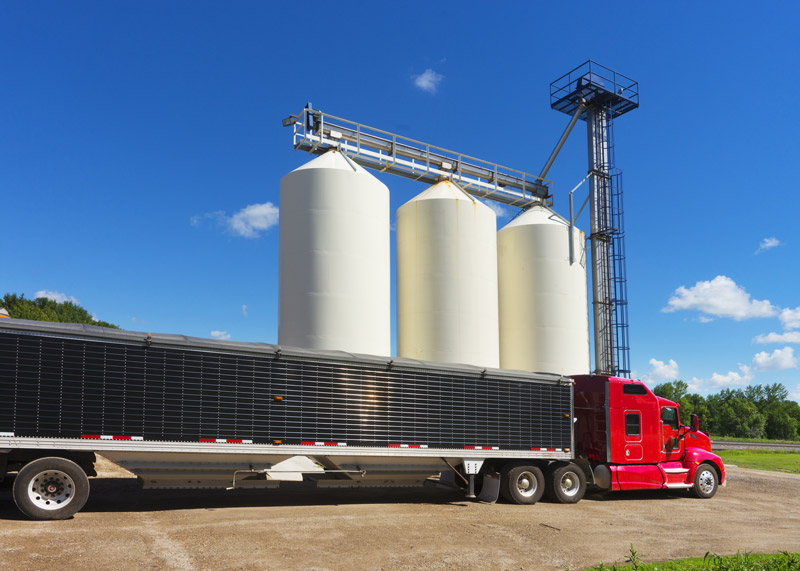 Osage Specialized Transport was founded in January 1995, providing heavy hauling services. In October 2001 we shifted from an asset-based firm to a non-asset agent-organized trucking company. Our philosophy is to work for customers and drivers. Ownership is a 50/50 partnership between Alvin Chowning and Gineva McKinney. Some of the major companies we have worked for include John Deere, Komatsu, Hitachi, Volvo and many more.
---
What Transportation Services Do We Excel In?
Most of our work is for the pipeline industry with an emphasis on specialty high-pressure gas equipment. We use an internal dispatch program that documents all loads, allowing us to track every move of every machine. It helps keep machine parts and delivery locations in order so that each worksite is well equipped to complete projects in a timely manner.
With a focus on the pipeline industry, Osage has worked closely on moving projects for the Rex, Ruby, Keystone, and Rover pipelines. We work with various carriers in maintaining our national fleet of 40 to 50 trucks that are capable of oversize/overweight loads. We occupy storage space in specific areas for better tracking and efficiency.
Our services cover all phases of transportation using heavy haul equipment for movement in the pipeline and construction industries. We are prepared to move loads of all sizes from a single piece of machinery to an entire spread or jobsite. Our 24 hour real person contacts help ensure smooth delivery for both on and off-road services.
One of our main specialties is providing drivers with deep knowledge and experience in moving oversized loads. This work requires special permits for hauling heavy loads across Canada or the United States. It needs to be performed by drivers who understand both road safety and meeting customer needs in a timely manner. Drivers must be highly trained to confront the challenges of driving on icy roads and winding highways.
Some of the different types of machinery we often move include backhoes, excavators, bulldozers, forklifts and tractors. We've also moved pre-assembled homes and boats. Other large components we've moved include sidebooms, water tanks, bridge beams, earth movers and crushers.
Why Choose Osage Specialized Transport?
We value our core assets, which are our customers and our drivers. As part of our vision, we have built a national fleet based on owner/operators who enjoy the transport industry. They also understand friendly business communication when dealing with pipeline customers and contractors. Our driver support system encompasses customer care and keeping all paperwork expedited for payment processing efficiency.
Using modern electronic logs has helped speed up heavy haul orders. We prioritize customer service and completing projects on time. Our owner/operators understand the value of investing in the best quality materials. For customer convenience, we accept credit cards for transportation movement.
Part of the reason we're able to provide accurate and real-time tracking is we use a dedicated internal dispatch and logistics system that processes orders in a timely manner. We can track your freight at all times and tell you exactly where it is with up to the minute reporting. This user-friendly system tracks customers, machines and serial numbers while emphasizing data security.
Why Work With Us
It's important to choose a transport company that understands both Canadian and American laws when moving heavy machinery in North America. Meeting DOT compliance is a top priority, along with delivering machinery to its destination as safely as possible. You need highly skilled drivers who understand how to deal with all different types of road conditions. Contact us at Osage Specialized Transport for more information on moving heavy haul equipment.