---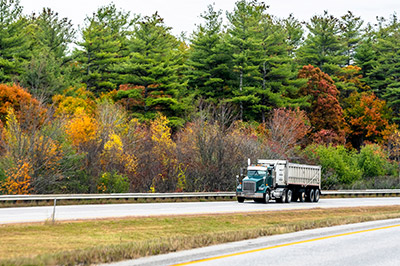 Osage Specialized Transport is a New Hampshire trucking company that deals with specialized equipment and oversized load hauling. We provide services for both conventional and unconventional shipments in New Hampshire. We are a heavyweight hauling company when it comes to handling your over-size loads, regardless of whether they are too long, too wide, bulky, or over-height.

We handle all types of shipments, from deciding on the right trailer and equipment requirements, facilitating equipment components to managing escorts, permits, and pilot cars.

Our prices are fair, with no hidden fees. We are a transparent company that keeps everything in the limelight throughout the whole shipping process.
---
What Transportation Services Do We Excel In?
Why Choose Osage Specialized Transport?
Brokerage Shipping Services
We offer brokerage shipping services regardless of your shipping frequency, urgency, or special requirements. We meet all your needs promptly in the most efficient way.
Your shipment means a lot to us, and we utilize our value-added approach and attention to detail in the trucking industry to ensure that you find value for your money when you contract with us.
Challenging Loads
Choose us today to ship all your difficult loads as we are experts in this field. Although many freight shippers find challenges in transporting oversized, hazmat, heavy, rare materials, and irregular dimensioned equipment, we do so with no struggle, thanks to our experienced drivers.
On-Time Delivery
We ship your cargo within the agreed time, and we always ensure that you receive it on or before the date specified. We have shipment trafficking software that enables you to track where your cargo has reached. In the case of derailments, our customer agents reach out to our clients to inform them about the matter on hand.
Customer Support
We have one of the best customer support systems with professional and highly skilled workers that provide quality services. Our drivers are well oriented and have mastered every route in our country, which they follow to ensure that your cargo reaches its destination, no matter the location.
We are available for booking 24/7 throughout the year. You can contact us via our phone number, send us an email, chat with our agents on the live chat icon available on our website, or you can visit us directly in our New Hampshire offices for more information.
Osage specialized transport is an excellent and professional logistics brokerage company that provides personal-level services and modern in the freight and truck industry.
We serve consumers in New Hampshire at a pocket-friendly price. Please place your order with us and sit back and relax as we ship your cargo safely to your destination.