NEW JERSEY TRUCKING COMPANY
Specialized Equipment & Oversized Load Hauling
Have product, goods, or equipment you need moved to or from New Jersey? If so, call (303) 326-0374 or use the form to contact Osage Specialized Transport today for an estimate!
Founded in 1995
Greatwide Truckload Management Team Member
Top 5 Agent for Greatwide, Greentree Transportation & Midwest
Buchanan Hauling & Rigging Agent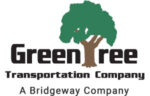 Location Contact Form
"*" indicates required fields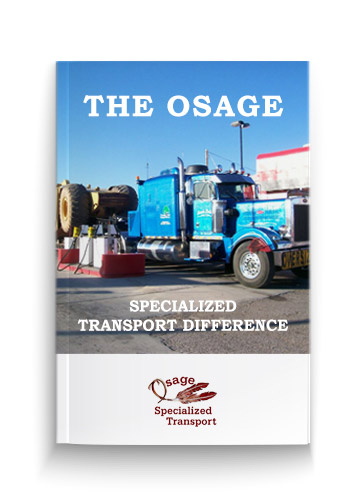 NEED HEAVY EQUIPMENT HAULED? WE HAVE YOU COVERED!
Whether hauling an oversize load, specialized construction equipment, or need a one-way freight, Osage has you covered! Download our brochure to discover the difference working with a company that has 40-plus years in the business can offer to you and your business' bottom line!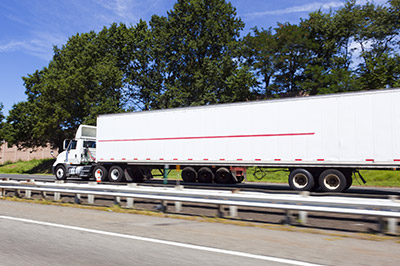 Osage Specialized Transport is a long-distance specialized transportation firm in New Jersey. We work as a full-service logistical and transport company with over four decades of experience. Our team has established relationships with large carriers across the country, which allows us to deliver practical, versatile service. Due to this, we can offer a wider range of transportation options at lower prices, including:
Flatbed Shipping
Industrial Vehicle Shipping
Entire Jobsite Relocation
When you need to transport oversized loads, you need to work with a team of highly skilled heavy equipment movers. The route the load will be taken needs to be considered. With a team of skilled and specially trained operators at hand, we can get your freight to its destination safely and efficiently. Let us plan the route, handle the permits, and tackle the paperwork to ensure the safe, legal travel of your equipment throughout the nation. Osage Specialized Transportation is here to provide New Jersey with a trusted, honest, dedicated heavy hauling company.
WHAT TRANSPORTATION SERVICES DO WE EXCEL IN?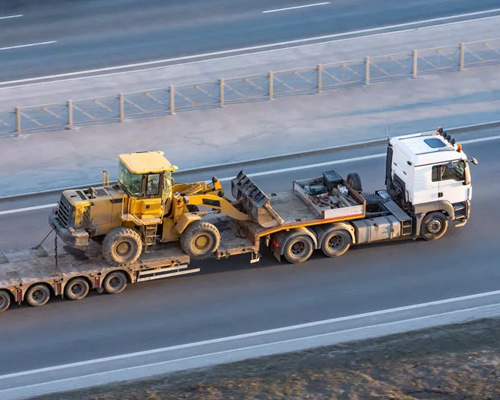 SPECIALIZED TRANSPORT
As a non-asset-based agent, we can outfit owner operators with specialized equipment through the large carriers we are affiliated with. We provide superior service to that of a brokerage company due to our direct contact and communication with our drivers along every step of the trip. Here is a breakdown of services we offer:
On and off-road services
Heavy equipment/construction industry transportation
Single item shipping to full job site transportation
Full equipment tracking with 24-hour contact with a real person
Overweight/oversize permit service
We provide these services and more. Our experienced team at Osage Specialized Transport, in New Jersey can go into greater detail to cover any other needs you may have. When you are looking for an experienced, professional specialized transportation company, think of Osage Specialized Transport.
WHY CHOOSE OSAGE SPECIALIZED TRANSPORT?
Here at Osage, our trucking fleet is capable of Continental US and Canada transportation. The wide view of our fleets' coverage allows us to respond quickly and efficiently to any requests our clients may have. The proper permits and all the necessary paperwork required for interstate heavy equipment transportation are handled by our experienced team, taking the headache and concern out of the ordeal.
Our drivers are highly experienced and specially trained to work with oversized loads. We focus on providing accurate, timely information to our customers, all while maintaining our commitment to safety. We have an outstanding safety record and aim to keep it. Choose Osage Specialized Transport in New Jersey because our commitment to safety and professionalism outshines the competition. Call us to get started and let us alleviate those logistics issues for you today.
MORE STATES WE OFFER TRUCKING SERVICES IN